Cromer House Sit with Crazy Pets!
Cromer, United Kingdom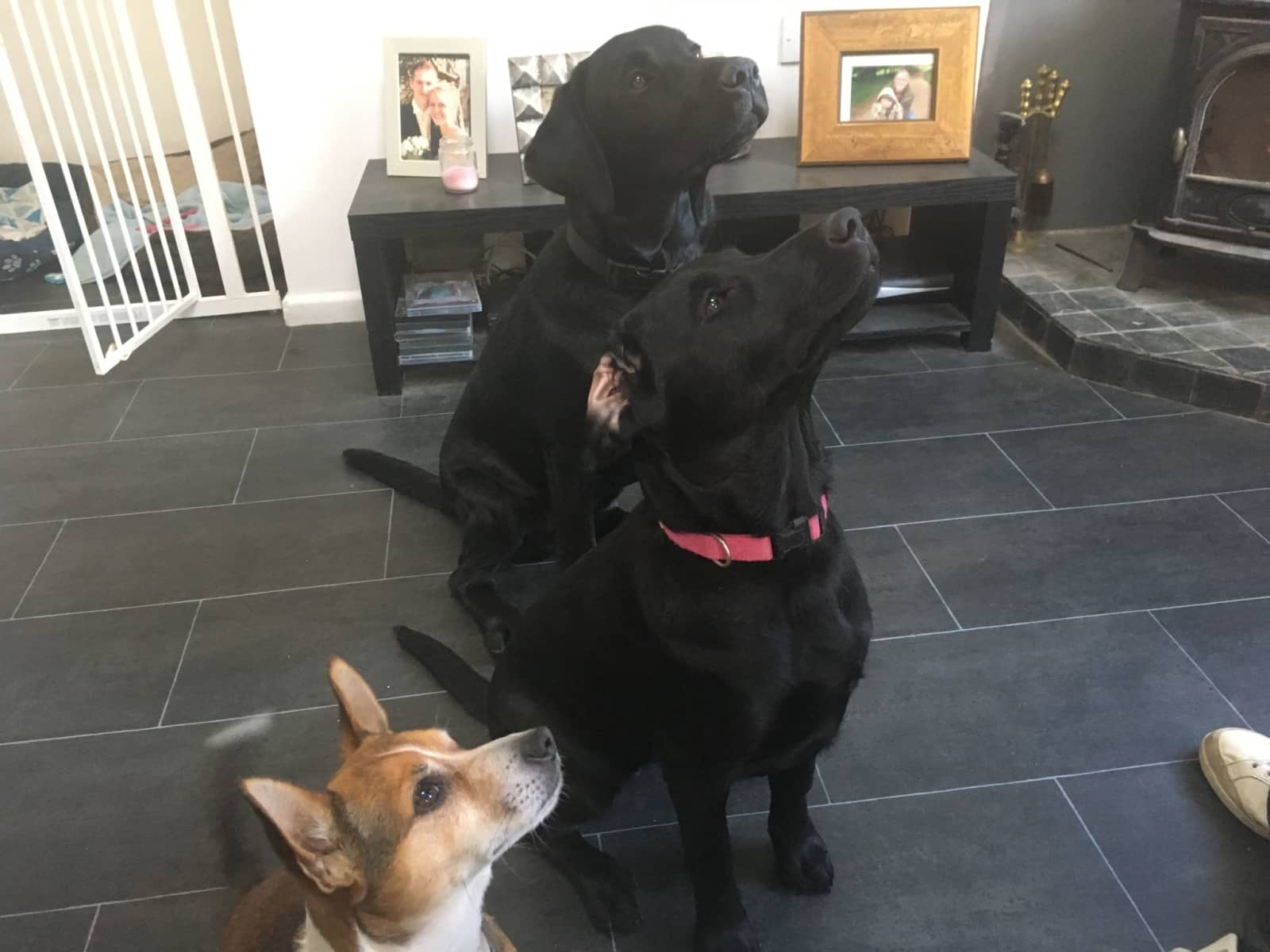 Pets
Dogs
Cats
Introduction
Looking for reliable, trusted and experienced house keepers who also are willing to take care of our very excitable animals with lots of walks, an abundance of love and attention given to them daily. A fit person or persons are required for our crazy brood (we have x2 12 month old Labradors just for start!), who understand and have experience of raising dogs. Our house is a large 4 bedroom with parking facilities, although we are only offering the ground floor accommodation (double bedroom/ large open plan living/ kitchen/ dining area and shower room. We are based in Cromer, along the North Norfolk Coast where there are plenty of shops nearby, The Beach with Pier and lots of Nature Trails.We have a house to sit, although mainly just the ground floor, and 3 dogs and 2 cats that need walking/ feeding and attention. It's a full time job caring, nurturing and keeping entertained our dogs and you need to be capable of handling excitable and strong Labradors.
Our Home & Location
Our home is only a 10 minute walk into Cromer Town and Beach, with the train station only minutes walk away. Large and local, independent shops are all walking distance of our home. We have nearby villages with local walking trails too. The Beach is ideally situated from our home, that it takes about 15 minutes walk and you are swimming in the sea!
House
High Speed Wifi
Beach
Countryside
Responsibilities & Pets
Responsibilities to take on should you want to proceed with staying in our home:1. Walking and feeding our animals. We have 3 dogs that need walking at least twice a day, but long 3-5 mile walks required every time. Our two black Labradors are only young and full of energy and are quite a handful, so strength, control and fitness is required. We also have Manny, our little Jack Russell/ Chihuahua, although is 8 years old he still is very fit and energetic (he tries to put the Labs in their place). We have two cats which need feeding daily, although they seem to wonder for a few days at a time so you may not see them regularly and they do not stay in the house at all.2. Maintaining our house - our garden is low maintenance and we have no plants that need daily upkeep, however, due to having a few animals we do regularly clean our home. We would expect our home to be maintained to a good standard and cleaned daily as on a normal basis.3. We have a few rules to make things as easy as possible, which we can send a list. For example, dogs are not allowed on the furniture or can not be left alone in the evenings or even during the day for long periods of time (3 hours).4. A fit and able person(s) who has experience with dogs (especially from puppy age) and understands the running of a property would be most suitable for our home. We have wood burners, as well as gas central heating.
Cat(s): Archie is 16 years old, Larry is 5 years old
Dog(s): Bauer is 1 year old, Maggie is 1 year old, Manny is 8 years old