Thatched Music School cum Farmhouse in the middle of a field - 3 miles from Norwich
Norwich, United Kingdom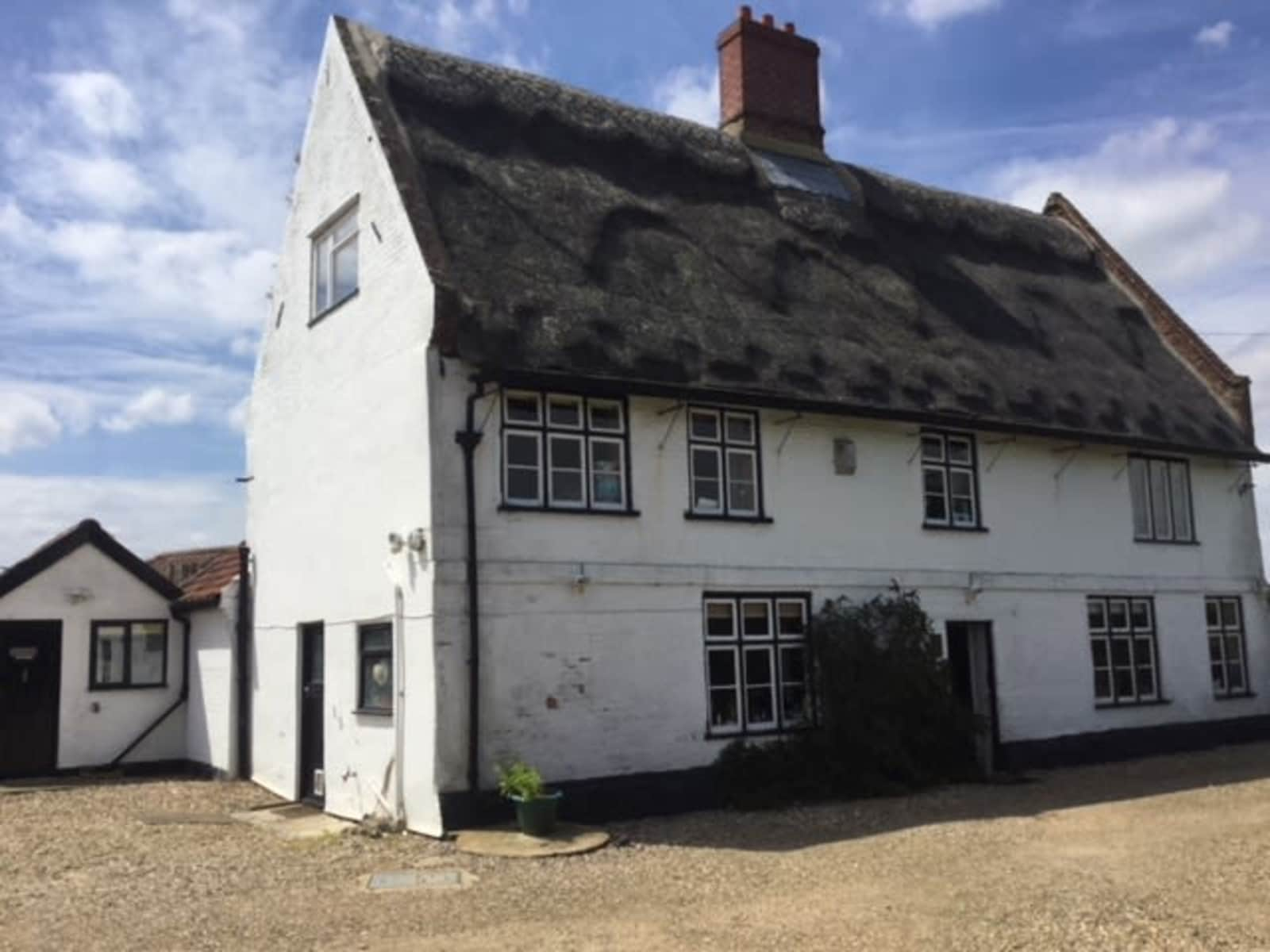 Pets
Cats
Introduction
I am a Music Examiner and thus away three times a year. I usually have 2 holidays, January & October. The cats like to be at home. A busy Music School runs on the site from around 3pm-7.30pm Mon - Thursday only. Cleaner comes in Thurs & Fri can be by arrangement. Gardener - Wednesday. Messenger contact available via Jason - who does jobs should anything go wrong. The cats (4 Maine Coons, 3 Tabby) have a life of luxury! They have fields all round them to explore, every kind of luxurious bed you can imagine, food on tap and all you my visitors need to do is give them some soft food morning and evening and talk to them and give them cuddles when they need them. They ADORE company and HATE being alone!
Our Home & Location
Located 3 miles from Norwich City Centre - this is a large thatched property divided into two - Bramerton Classical Music Academy & flat one side, Private residence the other. Near the riverside & local pubs, buses to City Centre run hourly in daytime, 2 bathrooms, 3 bedrooms, one lounge, one dining room, one kitchen with Aga, office, free Wifi. Ample parking - set in 1/4 acre. The cats have 3 different cat flaps within the house and are pretty independent . . .UNTIL they want company and cuddles!
House
Sitters need a car
Disabled access
Basic Wifi
Countryside
Responsibilities & Pets
To stroke the cats when needed - Maine Coon Balls are on tap in 3 litre containers! Feed with wet food morning & evening if needed! Mainly they LOVE company.
Cat(s): Rheingold is 7 years old, Fricka is 6 years old, Kundry is 6 years old, Wolfram is 5 years old, Zemina is 5 years old, Elsa is 5 years old, Freya is 5 years old