Someone to care for 2 small dogs in beautiful Chelsea apartment
Chelsea, United Kingdom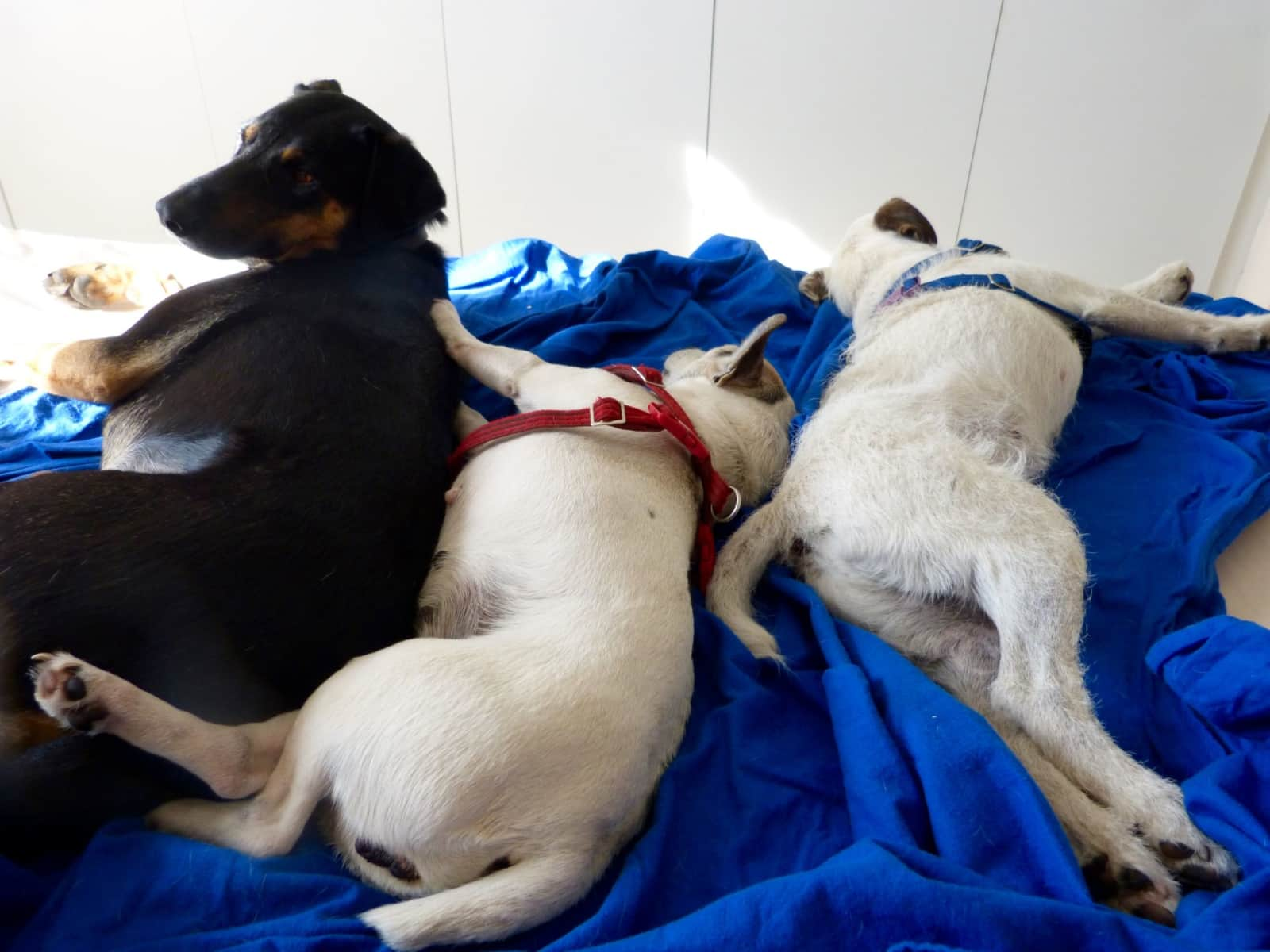 Pets
Dogs
Introduction
I have 3 spoilt dogs but I am taking one away with me; Buffy a small Jack Russell who 15 and scared of loud bangs, George who is a parson Jack Russell and very bossy , they are all rescues.
Quite often I take Sammy with me, so then there are only the two....
I live in South West London, in little Chelsea in a beautiful apartment with a garden and new kitchen within the conservatory and near all the wonderful parts of this magnificent city i.e. Kings road and the museums. I often want to travel either to see my very ill Mother in South Africa or to see my sisters in Bath where I can only take one dog with me to stay.
It seems a shame that during this time my apartment lies empty, as the dogs would rather stay there than go to kennels or home sitters elsewhere.
They are all over friendly, but the 2 Jack Russells hate and complain when left too long on their own, which mean complaints from my neighbours.
I have a wonderful small garden, full of lots of flowers and plants, but big enough for the Jack Russells, although Sammy needs his walks. Although I can get a walker to take him.
It would be an ideal for a couple who could share the dog walking as 3 dogs is rather a lot for one person to handle unless they are used to it.
There is the West Brompton cemetery about half a mile away which is a wonder place to walk them and if an avid walker then the Kensington gardens about a mile away.
I am away various dates, usually for short times. + More info
Our Home & Location
I live in Central London not far from all the attractions and on the edge of Chelsea. It is a beautiful, quiet, residential part of London. It isn't necessary to own a car as public transport is all around.
I have a new kitchen and, although it is in central London, it is so peaceful.
Apartment
High Speed Wifi
City
Responsibilities & Pets
On this occasion, it is just the 2 Jack Russells as Sammy is coming with me. It's Just to care for my dogs, walk them a little, feed and love them when I am away. Although I have the garden for them to go out in.
Dog(s): George, is 7 years old, Buffy is 15 years old