House/cat-sitter
Nottingham, United Kingdom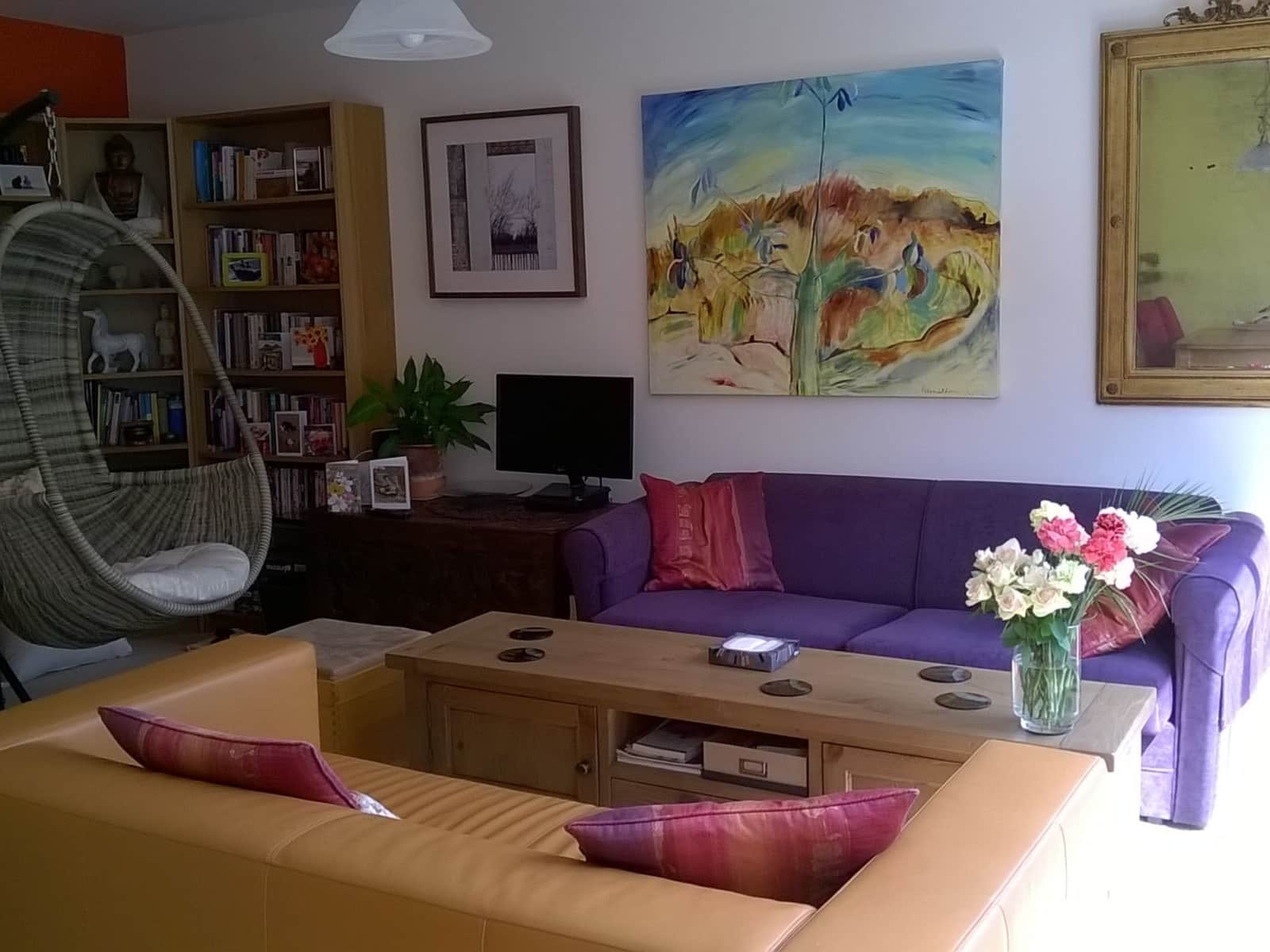 Pets
Cat
Introduction
I live in a small house within walking distance of central Nottingham in an area known as The Park. My cat, Jack, is a rescue cat, easily stressed and, in my experience, settles best with a single individuals when I am away, although I will consider couples. Jack had a stroke in October 2018 from which he has made a good recovery, but he has now devleoped an eye ulcer which requires administering eye drops four times a day in addition to his regular medication in his food, so sitters need to be happy to administer medication.
Our Home & Location
The house is a relatively modern terrace/townhouse in a pleasant, leafy area, close to the centre of Nottingham, known as The Park. It is one of a number of houses built around a quiet, private courtyard. Downstairs the kitchen looks out on the communal courtyard, while the open-plan living/dining area has large patio doors into a small, secluded courtyard garden. Upstairs is the main bedroom, which also overlooks the garden, a bathroom (with a shower over a bath), a single bedroom, and a futher room currently used as a therapy room.
The house is a 20-25 minute walk from the railway station. It is a pleasant 20 minute walk to the city centre and there are two supermarkets roughly a 15 minute walk away. There are also a number of pubs and restaurants within easy walking distance. if you have a car, the beautiful Derbyshire countryside and the Vale of Belvoir are both a short drive away.
House
High Speed Wifi
City
Countryside
Responsibilities & Pets
Jack has a catflap and used to come and go as he pleased. However, since his stroke he hasn't used it but prefers to let in and out of the patio doors - he has a cat litter under the stairs for emergencies. He has pancreatitis and is consequently on antibiotics and an anti-inflamatory for life, both of which are administered in his food. He currently has an eye ulcer which requires eye drops four times a day (not necessarily at regular intervals). While he doesn't like this he is a very forgiving and patient cat, so adminstration is not difficult. Since his stroke he is on a gourmet diet of fresh chicken and tinned tuna and has two water bowls (one inside, one out) that need to be kept topped up. While he enjoys an opportunity for some attention he spends quite a bit of time asleep in his bed by the bookcase in the living room. It's worth mentioning that Jack is a rescue cat and can be rather nervous around people he doesn't know, as well as being easily startled by sudden noise or movement (even by me!)
Cat: Jack is 16 years old