Initial Sit
Nottingham, United Kingdom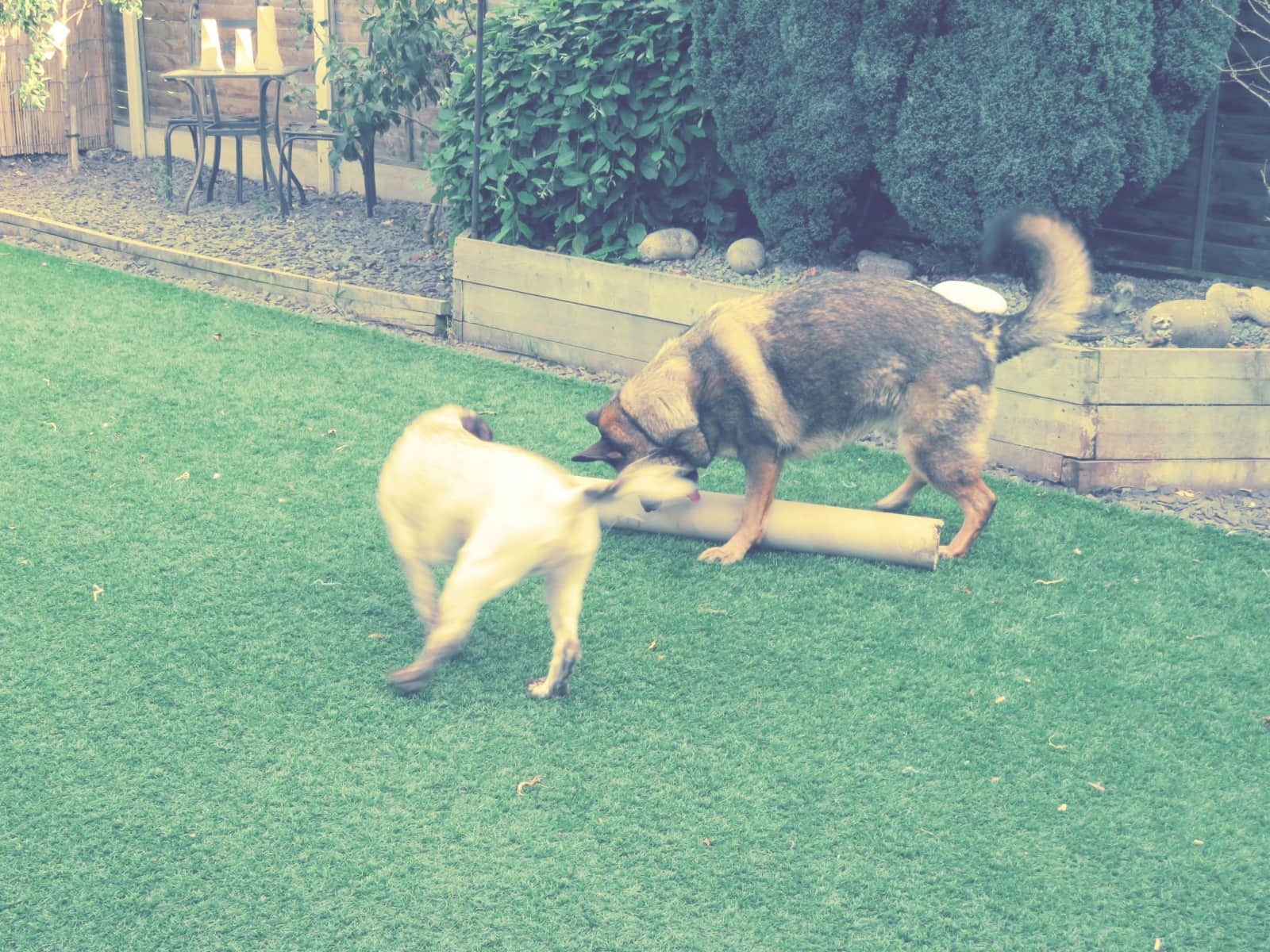 Pets
Dogs
Introduction
I am retired and my wife (who is still working) and I enjoy travelling around the Uk. Ziva, our German Shepherd is not very dog friendly, but she and Diesel live happily together. Because of her reaction to other dogs, although she has been OK in Kennels mixing with other dogs and would appear to have a 'guarding me' issue, it is unfair on her and Diesel for them to travel with us. We have a reasonably sized garden and they would not need walking for the initial ,trial, as we will only be away for two, three nights maximum. Ziva is more responsive to females and at least one get to know you visit would be good before we go off on a trip- probably beginning March.
My elder Daughter lives about 5 minutes away and is an immediate point of contact in an emergency. That notwithstanding, our Vet Practice is only a short distance away and arrangements will be made for me to pay their any invoices, post any issues there might be.
Our Home & Location
We live in a 3 Bed roomed semi detached property - with good neighbours. We maintain our property to a good standard and it will be found clean and tidy. We have a reasonably sized garden as can be seen from the photographs of the dogs, who have free access to all of it. The house is located in a desirable residential area and it is only a few minutes walk to the shops/food outlets and hostelries, with a 10 minute bus ride into the City.
The house has Wi Fi, Sky TV, Central Heating and a log burner in the living room.
House
High Speed Wifi
Family-friendly
City
Responsibilities & Pets
Caring and feeding the dogs, playing with them and providing a presence in the house. Fridge Freezer and cupboards will be fully stocked so self service is all that will be needed.At your discretion the dogs will remain downstairs at night or accompany you upstairs.As stated earlier, walking to dogs is not an issue, due to Zivas dog unfriendliness, although we believe it manifests its self around me, I would not expect her to be taken out during our, initial short break.
Both dogs are fully insured and inoculated....
Ziva tends to associate better with female visitors and settles down very quickly and it would be good if a short, introductory visit could take place prior to the 'sit'. + More info
Dog(s): Ziva is 6 years old (German Shepherd Dog), Diesel is 5 years old (Cocker Spaniel)