House sitting., for a lively 5 year old working Cocker and 3 Chickens and keep an eye on 4 Cotswold sheep
Woodstock, United Kingdom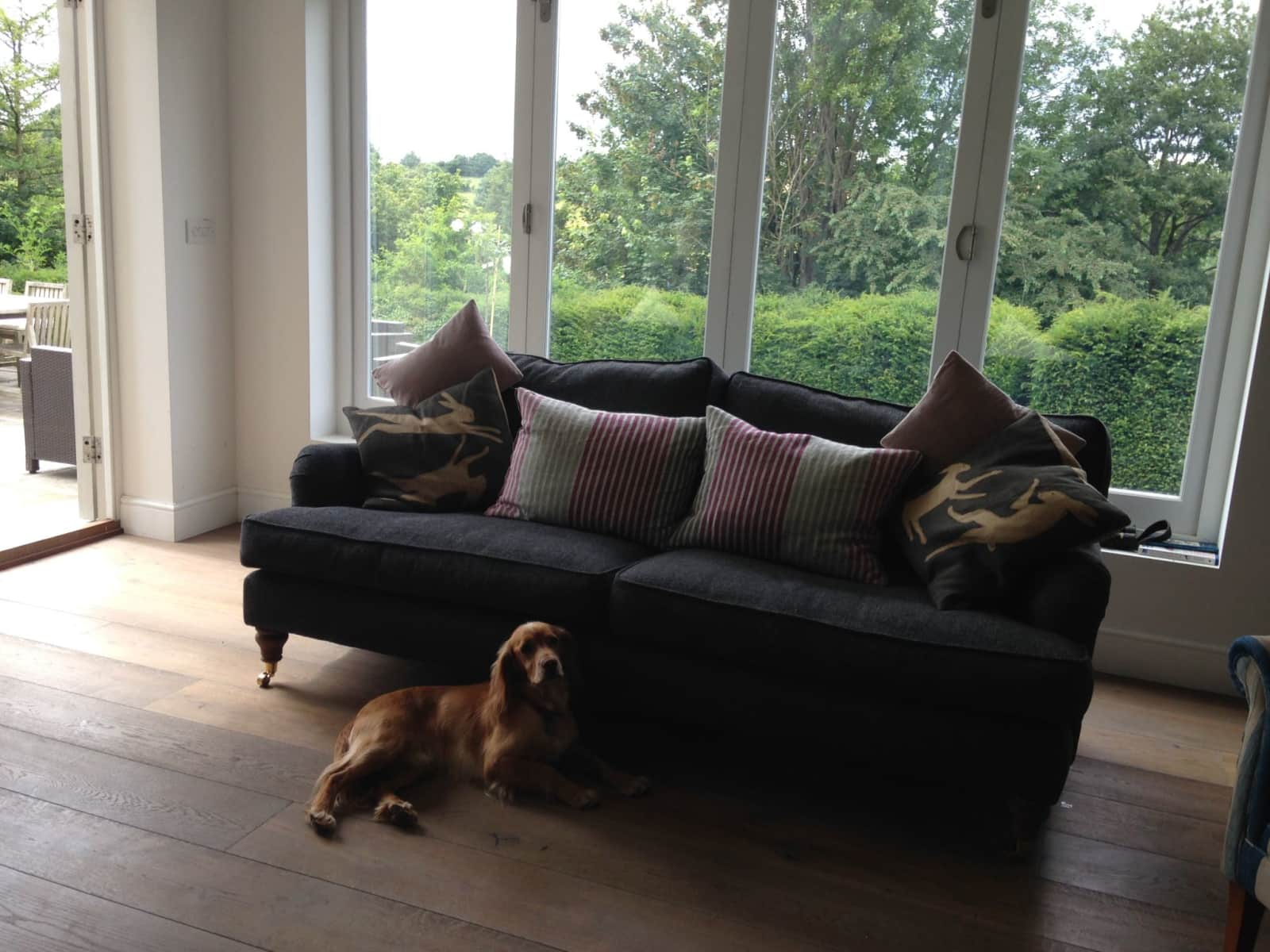 Pets
Dog
Fish
Poultry
Farm animal
Introduction
We are a family with children who have just left University and we are looking for a house sitter from the afternoon/evening of the of the 15 January as we are going off on holiday the morning of the 16 January and we will be back early afternoon on the 22 February. We have one friendly dog, a Working Cocker, 3 free range chickens in the garden , and 4 Cotswold sheep. We live in a village about 4 miles from Woodstock.
Close to Oxford, in a detached old house with large garden and a field. A really good base to explore Oxford and the Cotswolds.
Our Home & Location
Lovely walks, a pub in the village and shop, with lots to see in the area.
Good transport links to Oxford which is 13 miles away, and Woodstock is 4 miles away. The house is old, and has been recently updated, with a new AGA, Wooden and stone floors , Stone bathrooms and new soft Furnishings, and wood Burner....
Wifi and sky TV.
The house is on the edge of the village with views and a large garden. + More info
House
Sitters need a car
High Speed Wifi
City
Countryside
Responsibilities & Pets
We are looking for house sitters who enjoy walking, and are happy to walk Monty, our friendly working cocker a couple of times a day. We live close to the Oxford Way, and there are lots of walks to explore in the local area. Blenheim Palace is about 3 miles away, and can be walked to across the fields. Also the house sitters will just need to keep an eye on the sheep, and be around part of the time in the day, for the free ranging chickens.
We have a local shepherd on call regarding any sheep issues whilst we are away, but the house sitter (s) would just need to make sure they are not stuck in any brambles, they are also very tame with a bucket. The field is next to the house. The chicken are free ranging most of the time, so you would just need to be watchful for the fox. The chickens will need to be put away if you are out and in the evening. (The hen house has a large run.). Also there may be some flower pots that may need watering if its dry, and also the veg patch. So hopefully plenty of eggs and veg for you. In a perfect world, it would be lovely to find some house sitters who would welcome visiting the Cotswolds/Oxford more often.
Poultry: Chickens, 3 Chickens
Farm animal: Sheep, 4 friendly Cotswold sheep
Fish: Outdoors, A pond
Dog: 5 years old