4 fluff balls in need of company
Banbury, United Kingdom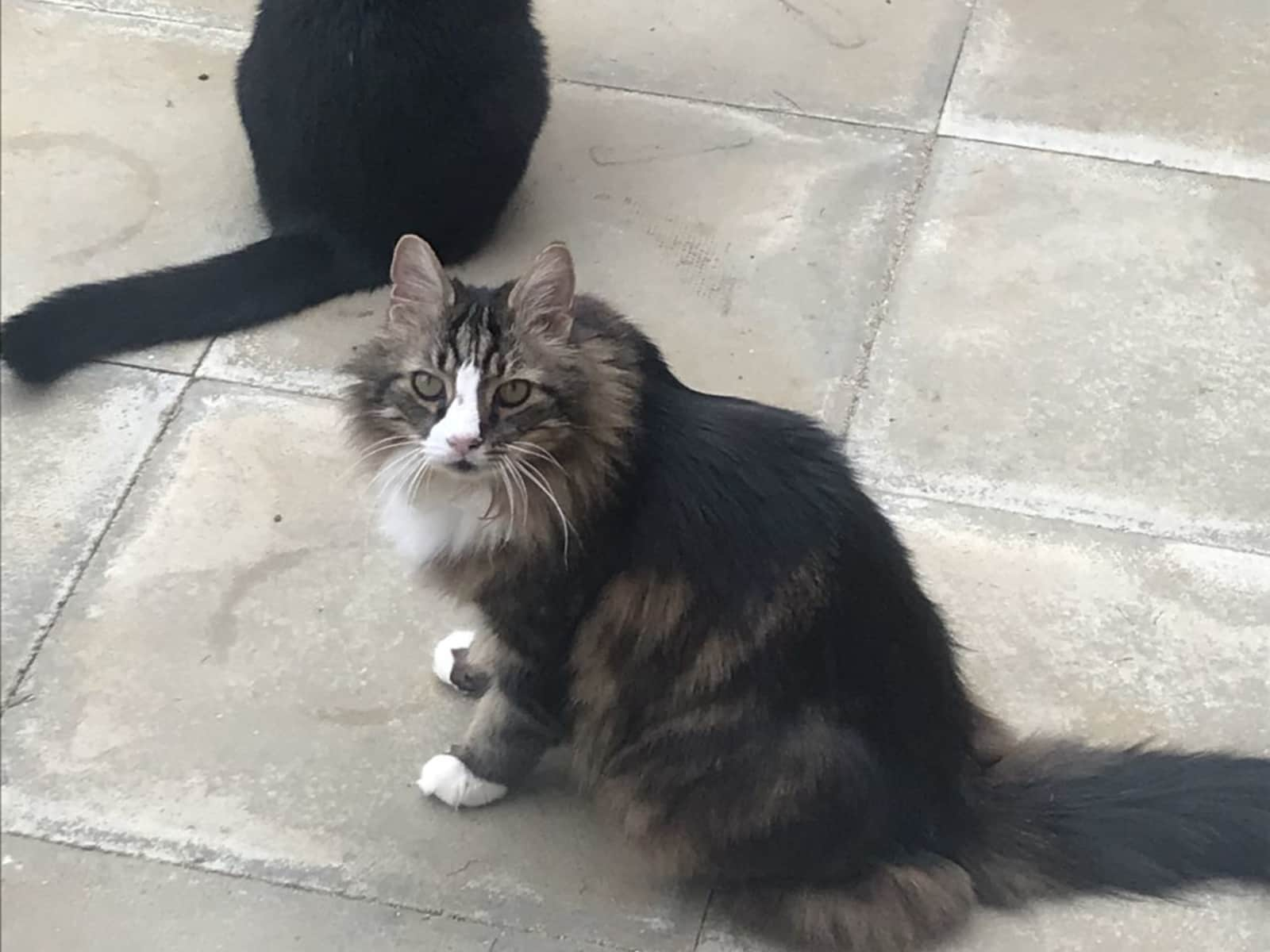 Pets
Cats
Fish
Small pets
Introduction
I am Banbury born and bread, my husband Jose is from Porto in Portugal, its just us and the animals we currently have no children. We both work full time, my husband works shifts and I work within my families Estate Agency in the town. We have a property in Spain and holiday there as often as possible, and often go with my family. My mum has used trusted house sitters several times and found it to be great for her pets, so we thought it would work for ours. On previous holidays our friends or family have looked after the animals and although we knew they were loved, the didn't get the attention that the love, so we feel someone in the house everyday for them, as we are will be better.
Our Home & Location
Our home is a four bed detached new build home located in Bodicote, Banbury with a lovely south facing garden. The immediate area is all new build, but its a very peaceful location.Banbury is Historical Market town know for the famous nursery rhyme 'Ride a cock horse to Banbury Cross', we have fabulous railway links to Oxford, Birmingham, London and many other locations, also Stratford and the Cotswolds are easily accessible by bus or car. Banbury itself has many pubs restaurants and shops to explore. Our house is a few minutes taxi/car drive to the train station and town centre supermarket, all can be walked to in about 30 mins or so. Bodicote village is a 10 min walk, with a couple of pubs, post office and shop, and in the other direction a similar walk there is another pub, chip shop, Chinese take away and co-op.
House
High Speed Wifi
City
Countryside
Responsibilities & Pets
Responsibilities will really just be to love and snuggle our babies. The cats do pretty much as they wish, we haven't been in the house long so at the moment, so generally they stay in the house when we are out. They do have a litter box for when shut in. Levis is 16 Years old and is deaf now and doesn't jump well, it doesn't cause any problems he just stays in the house and garden. Obviously feeding and cuddling both them and the rabbits. The rabbits are outdoors, they live in a shed with a connected hutch and when being supervised can play free in the garden. We feed the rabbits morning and evening, and the cats tend to ask for food (ha ha piglets), fish are fed once a day. We would like plants watered in the warmer times.
Small pet(s): Rio is 3 years old, Roco is 3 years old
Cat(s): Levis is 17 years old (I don't know), Estrella is 4 years old (I don't know)
Fish: Indoors, Tank containing 5 small fish