Cat, Chameleon and fish need company in a village a bus ride from Oxford.
Eynsham, United Kingdom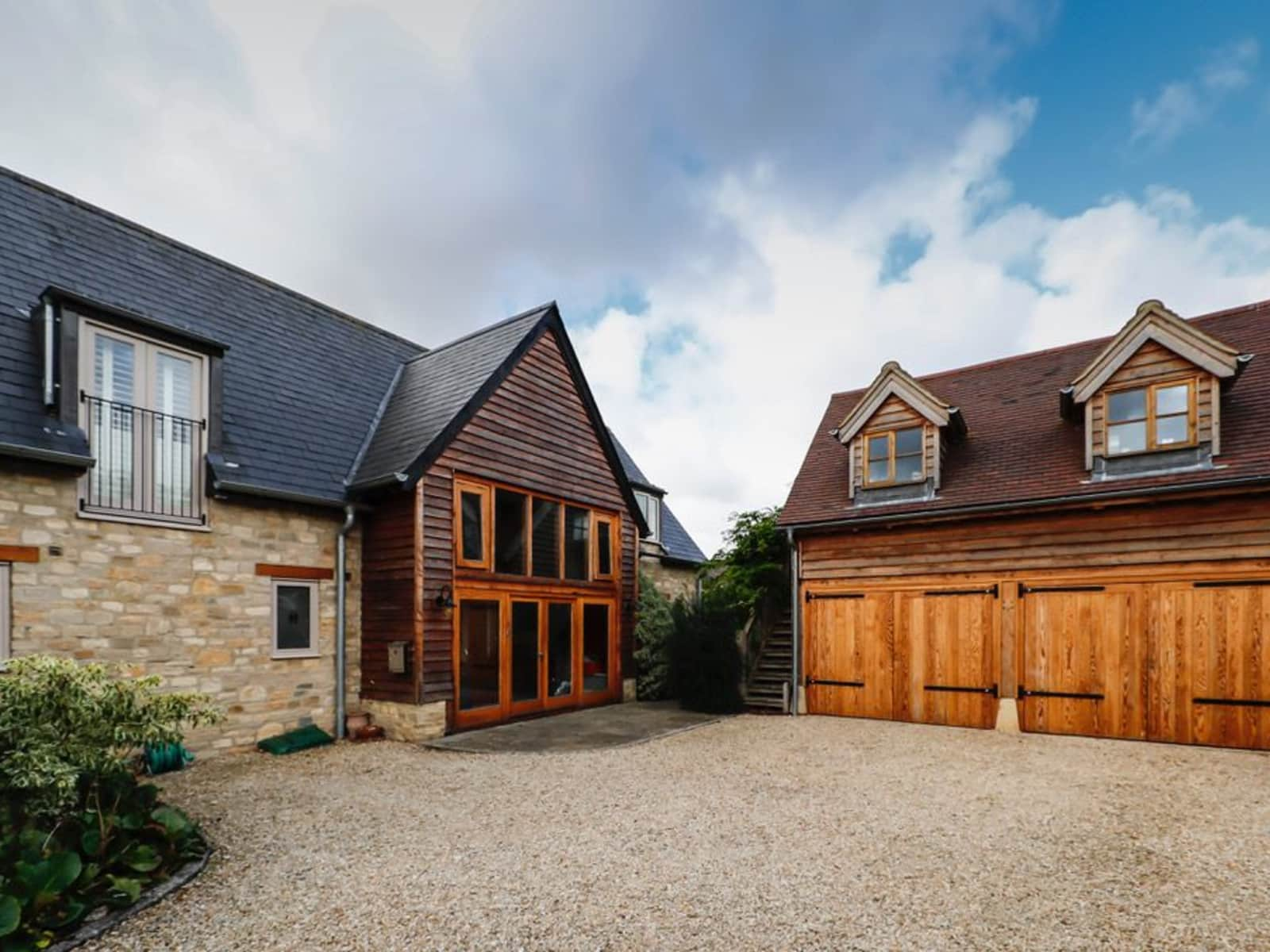 Pets
Cat
Reptile
Fish
Introduction
We're a family of 4, with three pets of varying degrees of dependence. Our chameleon (Striker) and our fish (Peta) cannot be moved, even though we have never put Macey (our moggy) into a cattery, instead depending on the goodness of neighbours and friends to look in on them, feed them, and make a fuss of Macey. However, are off to visit my brother in New Zealand, not a trip we are prepared to make for anything less than a month, hence our journey into the unknown world of pet-sitting having been recommended to Trustedhousesitters by a friend who is an established pet-sitter, but already engaged for the time we plan to be away.
Our Home & Location
We have a 3 bedroomed home, the 4th downstairs bedroom is being used as a TV lounge. An en-suite and a family bathroom upstairs and a WC downstairs. We have sufficient parking space outside the front of the house with an office over the double garage. There is a small South-facing garden with a trampoline and goal posts (not pictured). It is in the village of Eynsham just off the A40 - 7 miles from the centre of Oxford, with a very regular bus service into Oxford every 15 minutes and late into the night. A car is not essential, but useful. The village has a few places to eat or take out, a collection of pubs, churches, a small COOP, SPAR, grocery store, hair salon, vet, post-office, a few general stores, a coffee/giftshop and butchers. Basically, everything you need can be found in the village, but as we are on the edge of the Cotswolds, a car would be really useful for exploring the surrounding areas. 2 train stations in nearby Long Hanborough or Kidlington (accessible only by car) have routes into London taking about an hour.
House
High Speed Wifi
Family-friendly
City
Countryside
Responsibilities & Pets
Macey, our little Moggy, is a timid cat, who like a lot of attention on her terms. She doesn't like being picked up, but will appreciate a lap to sit on and lots of affection. She has a very quiet meow more like a chirrup but can be quite chatty, especially if she is hungry or wants company. She is fed twice a day, mornings and evenings with dry food and 1 tin or sachet per meal, with a bowl of clean water kept available. She has a chip-enabled cat-flap which gives her permanent access into and out of the house. She is unfortunately a hunter, who occasionally brings her catches home, not always dead! This can happen a couple of times a week, and then not at all for a month or more.

Striker (chameleon) lives in a large glass tropical vivarium which is carefully monitored for the correct heat and humidity, so there is a little bit of maintenance to make sure that if a fuse blows it is replaced, or if a bulb in either the daylight lamps or the basking lamp stops working, they are replaced (we keep a supply) and the water tank is topped up for the humidifiers linked to the vivarium. All of which my 11 year son handles on the infrequent times something happens to any equipment when his Dad is travelling for work. Striker is fed 2-5 live locusts, generally once a day. These can be let loose in his enclosure, or hand-fed to him depending how you feel about a chameleon that often scrambles out of his cage as soon as the door is open and would happily climb to the highest point (your head) given half the chance. He is not happy to be put on the floor or taken outside and will hiss in protest at either of these, plus Macey is a hunter, so he's never taken out of his cage if the door of his room is open, as she would have him. He is called Striker because he is our football-playing son's pet, plus when you see his impressive tongue at feeding time, you'll understand why. They are delicate creatures, so light-handed care is necessary when handling him. The locust are delivered by post once a fortnight and live in a separate cage and are fed dandelions or salad. In cold weather, they should be allowed to acclimatise to room temperature slowly before being transferred to their cage. We find using the bath with the plug in the easiest way of transferring them from their plastic delivery box into their cage. The escapees can be caught before they make it up the smooth side of the bath!...

Peta (Betta fish) is very low maintenance, just requiring the odd tank top-up to make sure the pump doesn't run dry, with a little food thrown in each day.

We have one house-plant that would appreciate the old glass of water. Nothing in the garden needs watering - they survived this Summer without much help! + More info
Fish: Indoors, 1 Betta fish called Peta
Cat: Macey is 4 years old
Reptile: Striker is 1 year old (Panther Chameleon)
Upcoming sitters
December 2018 | Philip (Phil)