Looking for loving couple/single person to stay in our home and keep our furbabies company.
Beltinge, United Kingdom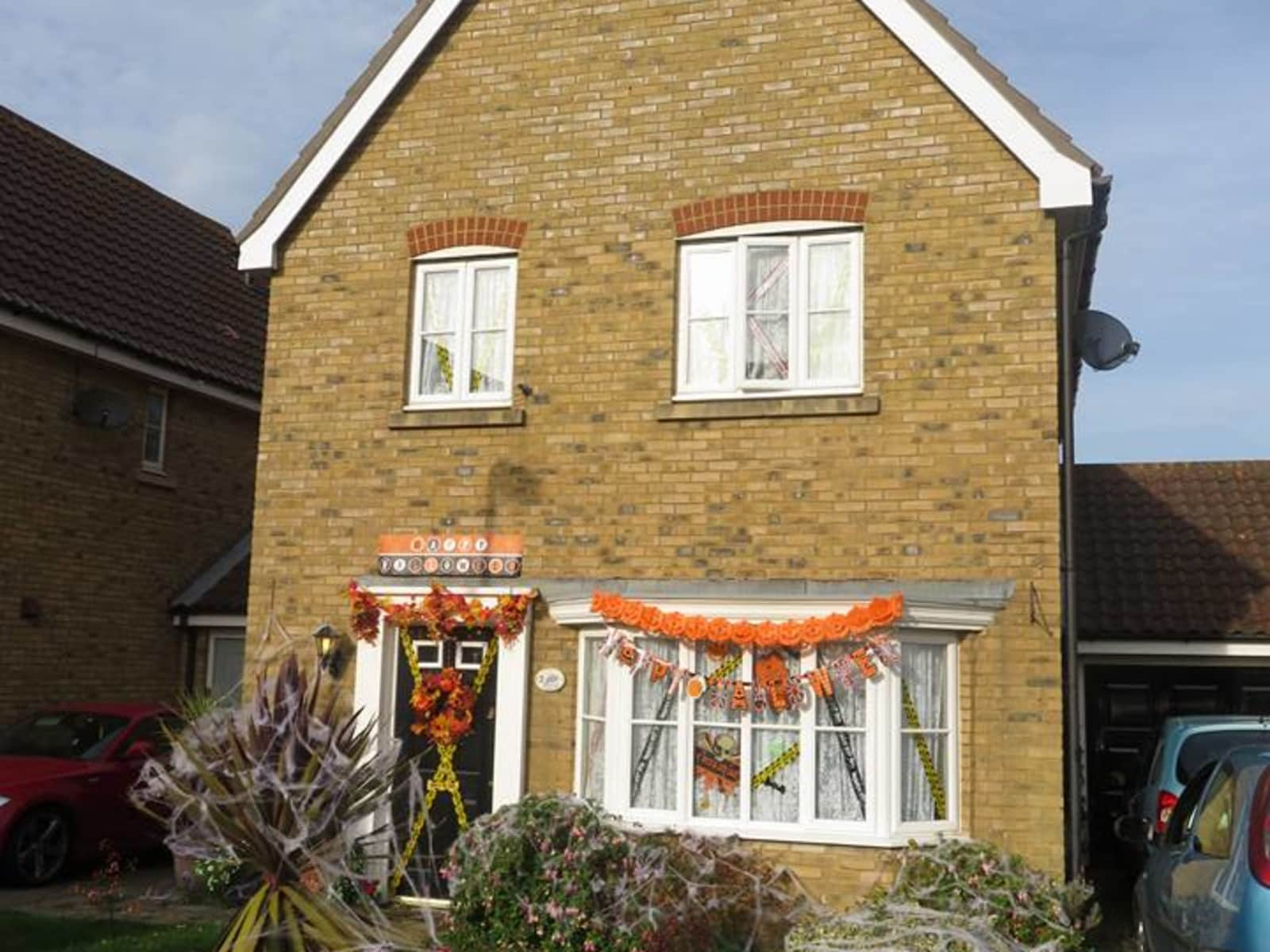 Pets
Dogs
Cats
Fish
Introduction
We are a small family, myself, my husband Nathan and My stepdad, Steve. We are travelling out to Disney Land Paris in November and we are looking for a kind and loving couple or single person who will look after our furbabies and our house while we are away. We have used trusted house sitters before on two trips now and had a great experience! We are easy going people with a relaxed sense of life as we struggle with various health problems. Our doggies are used to being at home most of the time but they are quite relaxed and they love cuddles. The cats are indoor cats and also very friendly and our fishies just like to be fed morning and night. We are really looking for someone who can keep our furbabies company and look after our home while we are away and keep everything safe and secure. We hope that you will like to sound of our furbabies and be interested in staying within home. Looking forward to hearing from you! Danielle, Nathan, Steve and all the furbabies!
Our Home & Location
We live in a 3 bedroom house in a close in the village of Beltinge which is just outside of the seaside town of Herne Bay. Beltinge is a lovely location with the beach right on you aswell as the countryside. Our house is on a relatively quiet estate and is within 15 minutes walk of local shops and a few takeaways. Our home is 15 minutes drive from the historic seaside town of Whitstable and about 20 minutes drive from Canterbury. You can also drive to Margate within about 25 minutes. There is a local cinema and plenty to do in the surrounding area. Our house is clean and tidy but is a home, we have 2 large bedrooms (1 with an ensuite and walk in shower) and one small room, a main bathroom with bath, downstairs cloakroom, lounge and dining room and obviously a kitchen. We also have a good sized garden for our home which is completely doggie proof. We have a drive and there is space outside the house for you to park too.

As our home is on ground level, disability access is somewhat available. Sadly a wheelchair in use does not fit through our doorway but it is easy to wheel a collapsed wheelchair into our home. Sitters would need to be able to use stairs.
House
Disabled access
Basic Wifi
Beach
City
Countryside
Responsibilities & Pets
We are looking for someone who can keep our furbabies company. Hopefully a walk or two for our doggies but nothing major is necessary and if you cant walk them that is also OK (due to various health problems our dogs often don't get the walks they need but we play with them instead which tires them out - we do the best we can and you will see they are well looked after) a cuddle or 2 for the cats would be nice too. Our doggies eat a very simple diet so no special requirements are needed there, one of our four cats has a natural calming medication which is added to her food, it is very simple and easy to do using a dropper and mixing the liquid with her food. A little light grooming of the dogs may be necessary too. We would like someone to keep our house safe, just make sure it looks like it is being lived in and keep it a little clean for us as having 3 dogs can get a bit messy. It would be mostly hoovering and cleaning the kitchen floor if it has rained and there is mud outside. Outside of that, we would like someone to use our home as you would your own. we do not require someone to take care of the garden.

Sapphira (Sapph) is a loving and affectionate dog and does require lots of cuddles, it is her favourite thing to do and she is at her happiest on your lap or cuddled up with you. She is trained but has a bad habit of barking at people on walks, she isn't vicious at all, it seems to be more excitement than anything, she really wants to be friends but doesn't know how. She was socialised and went through training as a pup but this seems to make no odds. She walks using a Halti, so you would need to be ok with walking a dog on a Halti, (she is being trained to walk nicely but it is taking time so we cannot guarantee she would be halti free by the time our trip comes around) this is due to me having back issues that mean I could become paralyzed if I was pulled over. As a puppy she had food aggression, this has been trained out of her but we are always cautious. for this reason, I feel it would not be suitable to have a child in our home with our furbabies. Sapphira is a very loving dog and for her age is incredibly relaxed so she will bring you lots of joy....

Tamzi came to us after my Nan passed away. She was not trained while in my Nans care and doesn't understand most commands first off, she is trying to learn but it seems to be very hard for her. She is a loving dog but spent most of her life indoors or in the garden until she came to us. She tends to follow a lot around the house but cannot be let off the lead on walks as she will then run!

All the cats are pretty simple, they keep themselves to themselves, use a scratch post, like to play and enjoy a cuddle apart from Merri. He has brain damage of some small amount, so he is very skittish. You may not even see him very much at all. He won't come close to you and is mostly very afraid. This isn't something that can be helped as it is due to his brain damage. He doesn't require any special care though. Again just patience and love. Arienne is our cat that needs to have the calming medication mentioned above.

The fishes just need food night and day and their light turned on and off in the morning and at night! Simples! + More info
Fish: Indoors, Medium tank of fishies
Cat(s): ophelia is 10 years old, Mallyn is 9 years old, Arienne is 9 years old, Merri is 9 years old
Dog(s): Sapphi is 3 years old (Golden Retriever), Tamzi is 13 years old (West Highland White Terrier)