Pets a Plenty in a cosy and convenient location
Scunthorpe, United Kingdom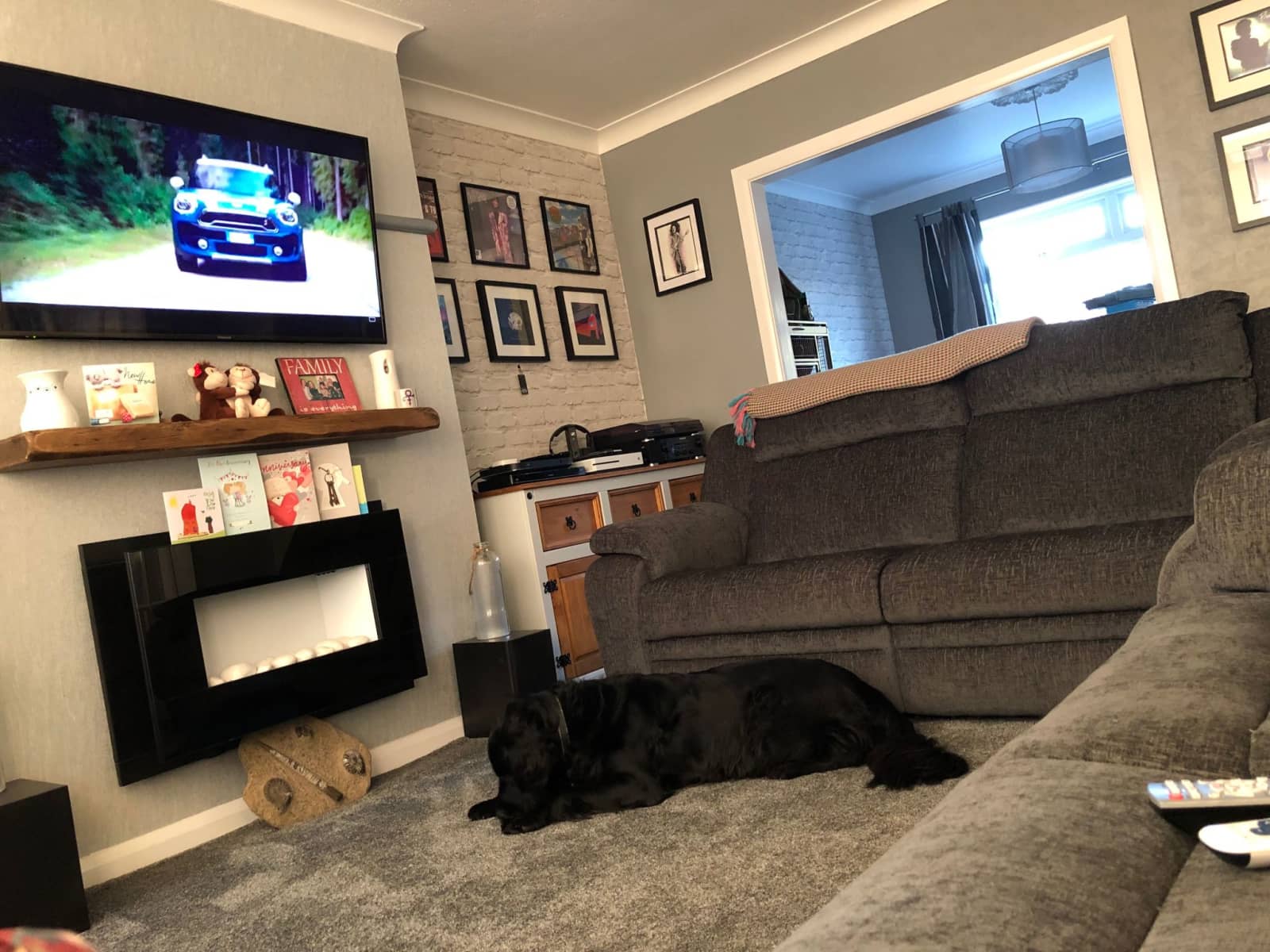 Pets
Dogs
Reptiles
Poultry
Birds
Small pets
Introduction
Mark and I live with our four teenage daughters and our animal family. Our family has grown from modest beginnings. When Mark and I met, we both had a dog. I had Solo our Springador and Mark had Maceo, our Flat Coated Retriever (although at the time Mark thought he was a spaniel!). Once we had moved in together our family grew due to the girls wanting their own pets, and over the next couple of years Milo and Bolt arrived (our dagus) and Brian and Red Beard (our bearded dragons). My bantams are my babies. They live with me during the school holidays and at the school where I work during term time. At school they provide valuable animal therapy and allow the children to work towards practical animal care qualifications. Mandi (our Conure) was a gift to me from Mark. We don't know whether she is a girl or a boy and we don't care. Her name is a mashup of mine and my partners names as a bit of fun. So although we refer to her as a her we don't know and suspect the opposite of late due to some serious 'strutting'.
Our Home & Location
We live in Scunthorpe and we love it. This is our first home together. The local countryside is beautiful and the county encompasses the Isle of Axholme with its rich history and pretty villages. Our house location is great - just 15 minutes from the train station which can take you to the coast in very little time or down to the capital if you time it right for the cheap tickets. The thriving town centre is just past the station and offers a plethora of shops, restaurants, clubs, bars and a cinema. There is a family run bowling alley close to our location too, which keeps prices affordable for the bowling, food and drinks it offers for family days out. We tend to walk our dogs in Central Park, a five minute walk from our house. The park offers somewhere to meet other animal lovers, take the kids for a play on the well equipped play park, lay out in the sun on a summers day and grab an ice cream or cup of tea from the, very reasonably price, Nutshell Cafe. Just by Central Park is a very popular local pub, The Queensway, which offers meals and the big sporting fixtures on a big screen too. There are multiple retail parks and two venues, The Baths Hall and the Plowright Theatre, which offer big named comedy and bands year round. Our home is a three bedroomed semi-detached which can sleep six and which has a nice sized garden to the rear which backs onto a local school and so is very quite during school holiday time. Our neighbours couldn't be nicer and we can offer off road parking (although there are only seven houses on our road anyway) as well as the use of our small but (we like to think) well equipped garage gym. We think it would make an ideal base for anyone wanting to explore the local area or wider afield with the added bonus of some serious animal time.
House
High Speed Wifi
Family-friendly
Countryside
Responsibilities & Pets
Ok so here goes:
Dogs - refresh water and feed dry food twice a day and give them a decent walk (Central Park is ideal for this) with some stick throwing action for Solo (don't worry she'll soon find a suitable stick). Bit of poo picking up in the back yard too.
Bantams - top up water and food in feeders if needed - treat with sweetcorn/blueberries etc and they will happily eat out of your hand - you need to hang on to the blueberries while they eat though so they can get to the fruit flesh. Bit of poo picking in the coop daily please and help yourself to any eggs they lay - they are amazing! They will need letting out in the morning and locking up at night but will take themselves in to roost. Please lock them in before night fall as that's when they need to be safe from local cats/foxes etc. No need to exercise - they do it themselves as they free range around the garden.
Dragons - refresh water and veg daily please and give crickets every few days. They will let you know if they want to come out but are always up for a cuddle and like to have a wander around the front/dining room. If you're not sharing your body heat with them though they will need to go back into their viv after not too long as its harmful for them to get too cold (viv is kept at 30 degrees). Best to poo pick the dragons straight away as its very pungent. We'll leave gloves and bags for this. Their viv light just needs turning on in the morning and off in the evening.
Conure - change water daily (drinking and bath water) and top up seed. Change fresh daily too. We let Mandi fly round our home and she loves this freedom. You just have to remember no open windows/doors when she's doing this and have a pack of wet wipes to hand for if she poops (we'll supply the wipes :)). If you pop her blanket over her cage it helps her settle to sleep at night.
Dagus - Bolt and Milo are lovely but quick and they like to eat electrical cables and chew the furniture. You're welcome to get them out and give them a cuddle but please don't leave them to roam around as they can inflict serious home damage in a very short time bless 'em. They have exercise wheels in their cage which they love. In the summer they welcome a flower head treat - part of their natural wild diet and just need their food and water topping up as and when.
Frogs - Mark's frogs are nocturnal. They just need their light turning on in the morning and off at night and their water changing every day. We don't tend to get the frogs out due to the sensitive nature of their skin and so only handle to check their health as Mark's first waxy died of 'red leg'. At that time we didn't handle the frogs at all. They are amazing to watch and Eddie looks so cute with his big bros. We will leave sufficient live food in the viv to see them through our absence.
Pigeon - Freda is a rescue pigeon. She was run over by the car in front of me one day and the vet I took her too was going to put her down due to being unable to save her wing. We took her home instead. She's skittish as she is a wild animal but she is slowly learning to trust us and i think she nearly sees us as part of her flock. We hope to run her with the bantams one day. Refresh food and water and clean up behind her as she has the run of the front/dining room. I dont' like the idea of pigeon pants and she couldn't wear them anyway due to missing a wing so its a daily clean up job. She will come and perch near you to preen and have company but isn't keen on being directly approached. She just needs more time.

We'll leave everything you need for the duration for the animals and stock you up on basics too. We just ask that you leave our home as you find it. It will be clean and tidy and the animals will all have been freshly cleaned out too.
Poultry: Chickens, Bantam chickens: Maisie, Helen, Blackwell and Sheila - Dutch Bantams Daphne - Buff Sablepoot Sooty - Silkie
Small pet(s): Rocky, Rambo, Morris is 3 years old, Eddie is 1 year old, Bolt is 3 years old, Milo is 3 years old
Reptile(s): Brian is 3 years old (Bearded Dragon), Red Beard is 3 years old (Bearded Dragon)
Dog(s): Solo is 8 years old, Maceo is 7 years old
Bird(s): Mandy is 1 year old, Freda (Plain Pigeon)