3 week-stay house/pet sitting in Nov/Dec 2017
Sheffield, United Kingdom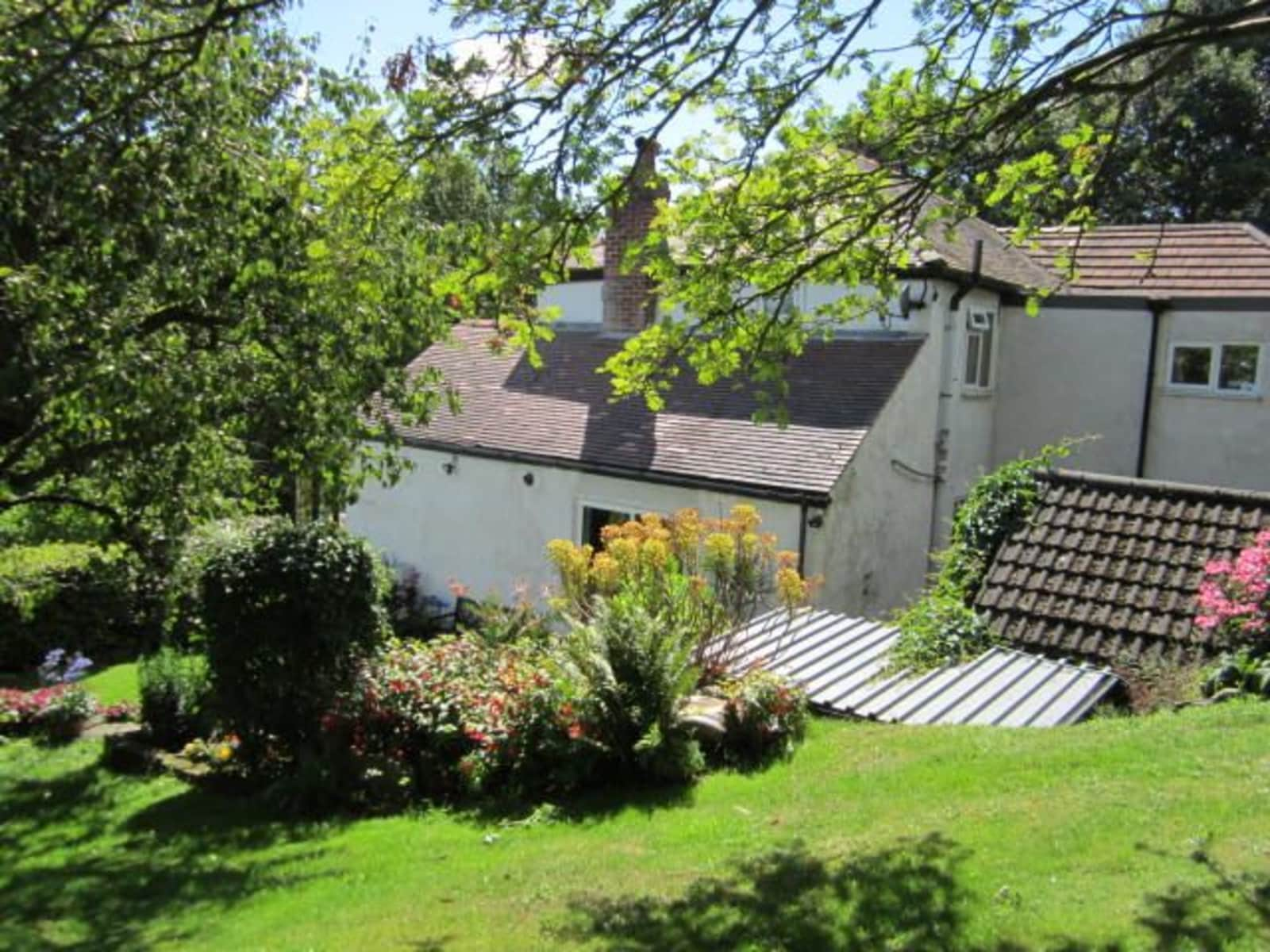 Pets
1 Dog
Introduction
A recent widower aged 65, I now live on my own. I have lived in Sheffield for 40 years although I come from France originally.I have retired from education . My Border Collie, Bartie, is 9, playful and a good nature. My 19 black Hebridean sheep kept on my property in my top fields are my mowers and pets and require little attention. My home has a large garden and fields , which is ideal for Bartie, and great views of Sheffield. The property is only 15/20 minutes from the Sheffield city centre and close to the Peak District and lovely countryside. The sitter would require a car for their convenience.
Our Home & Location
My home is a three-bedroom semi-detached house with character with a large, lovely garden with mature shrubs and trees and outbuildings. It is situated in a semi-rural area of Sheffield and is safe, peaceful and private with parking space. I am visited every day by many different birds, only a few yards away from the kitchen. If you are lucky, you might even see the great spotted woodpecker on the feeder and the pheasant. You can occasionally see the neighbours'horses' heads popping over the stone-wall boundary. My house has a conservatory where I keep my delicate plants in the winter. Many food stores and shops can be found within a two-mile radius, a shopping centre, a medical centre and a few convenience shops/post-office/cash-point open till 10pm nearby. Being on top of a hill, my home has one of the best views of Sheffield. It enjoys easy access to bus/tram routes. The city centre is only 15/20 minutes away by car. I often leave my car near the tram terminal (only 5 minutes away -or less- from home) and hop on the tram to town. There are two pubs within walking distance but a lot more eating places nearby. I frequently walk the dog round Dam Flask Yorkshire Water Reservoir (only 10 minutes from here). This walk is ideal in wintertime as other areas can be quite muddy. All help and information will be provided to make your stay enjoyable.
House
Sitters need a car
High Speed Wifi
City
Countryside
Responsibilities & Pets
In the morning, soon after I have come down to the kitchen, Bartie (the Border Collie) will drop his toys near me for a game. Then, feeding time comes (usually between 7 and 8 am) and Bartie has half his daily ration of dry biscuits. After having my own breakfast, we have a walk through the garden to the field where the sheep are. I count them to make sure that the nineteen of them are all there and healthy and check their bucket of water. If the water is dirty, it will be replaced with fresh water. The water is kept in small containers near the bucket. Obviously, if it is raining heavily, we go to the field later. I check the sheep again in the evening. That is all there is to do. In the event of a problem, I will ask you to contact a friend who is a farmer. After that, I walk Bartie. Late afternoon, between 4 and 5 pm usually, Bartie has the second half of his daily ration of dry biscuits. I obviously leave him on his own when I go shopping, visit friends etc but I try as a rule not to do it for more than four hours. In the evening (or during the day), Bartie will bring his toys for a " you throw, I catch" game or tease you and refuse to give them to you, depending on his mood. He is a gorgeous dog with a nice personality. Unfortunately, he was not trained to look after sheep. I brought him back from a refuge when he was still a pup. His training as a proper sheepdog meant he would have to be away at a proper farm for several weeks and I refused as I did not want him to think he was beeing dumped again. So, I end up being the sheepdog myself each time I need to pen the sheep for shearing or some treatment. It is an alternative to going to the gym I suppose.
I would be glad to answer any of your questions. Please feel free to contact me any time.
Dog: Bartie is 10 years old (Border Collie)