Come and meet our fabulous Molly . She is a lovely cavalier springer cross.
Sheffield, United Kingdom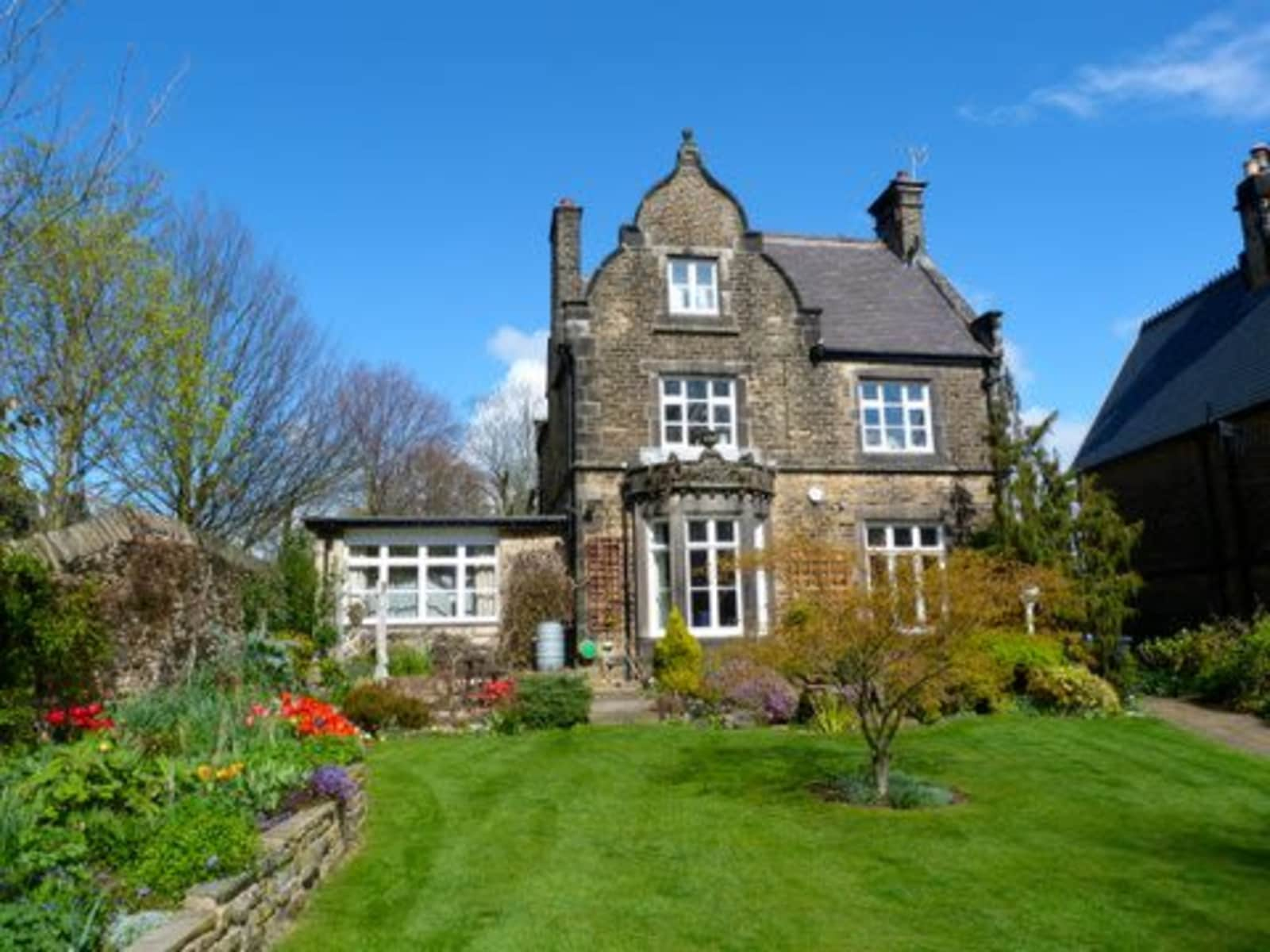 Pets
Dog
Introduction
I am a physio and my husband is a retired doctor. We live in a fab Victorian house with a large garden., in a leafy suburb of Sheffield, near the Botanical Gardens. The house is welcoming and warm, and we haveclovely neighbours.
We are building a house in cornwall, and have to spend a lot of time supervising. We also are busy and love to travel....
Molly is a rescue dog who I have had for 6 years. She kind and gentle and is now a PAT dog. She loves sofa time and walks and would hate kennels. She is a bit insecure, and needs her own adult to be near. My usual dog sitter is no longer around. + More info
Our Home & Location
Our home is on the edge of the gorgeous Peak District, near parks and the Botanical gardens. Sheffield is great for walkers.
Broomhill is the Victorian suburb of Sheffield, near the university theatres and hospitals. We hardly use the car as shops and town are within walking distance.
House
High Speed Wifi
Family-friendly
City
Countryside
Responsibilities & Pets
Molly is easy to look after. She is a great character. Curious about everything.She was a rescue dog and had a very badly broken back right leg. When she arrived she was thin, bald, and v unhappy. Now she is confident happy patient therapy dog. Calm and fun. We have a greenhouse, swim spa kept at 36 degrees large garden and a conservatory. In the summer we have to water the conservatory every other day, and move everything outside when we go away, which is a real pain. Picking veg that we have grown is one of my real pleasures, and raspberries in the summer! We are near the Botanical Gardens 2mins, and the parks through which you can walk right out into the
Peak district national Park.
Dog: Molly is 8 years old