Busy professional couple looking for a trusted dog sitter for short breaks away, No lead required! must enjoy the outdoors and walking.
Shrewsbury, United Kingdom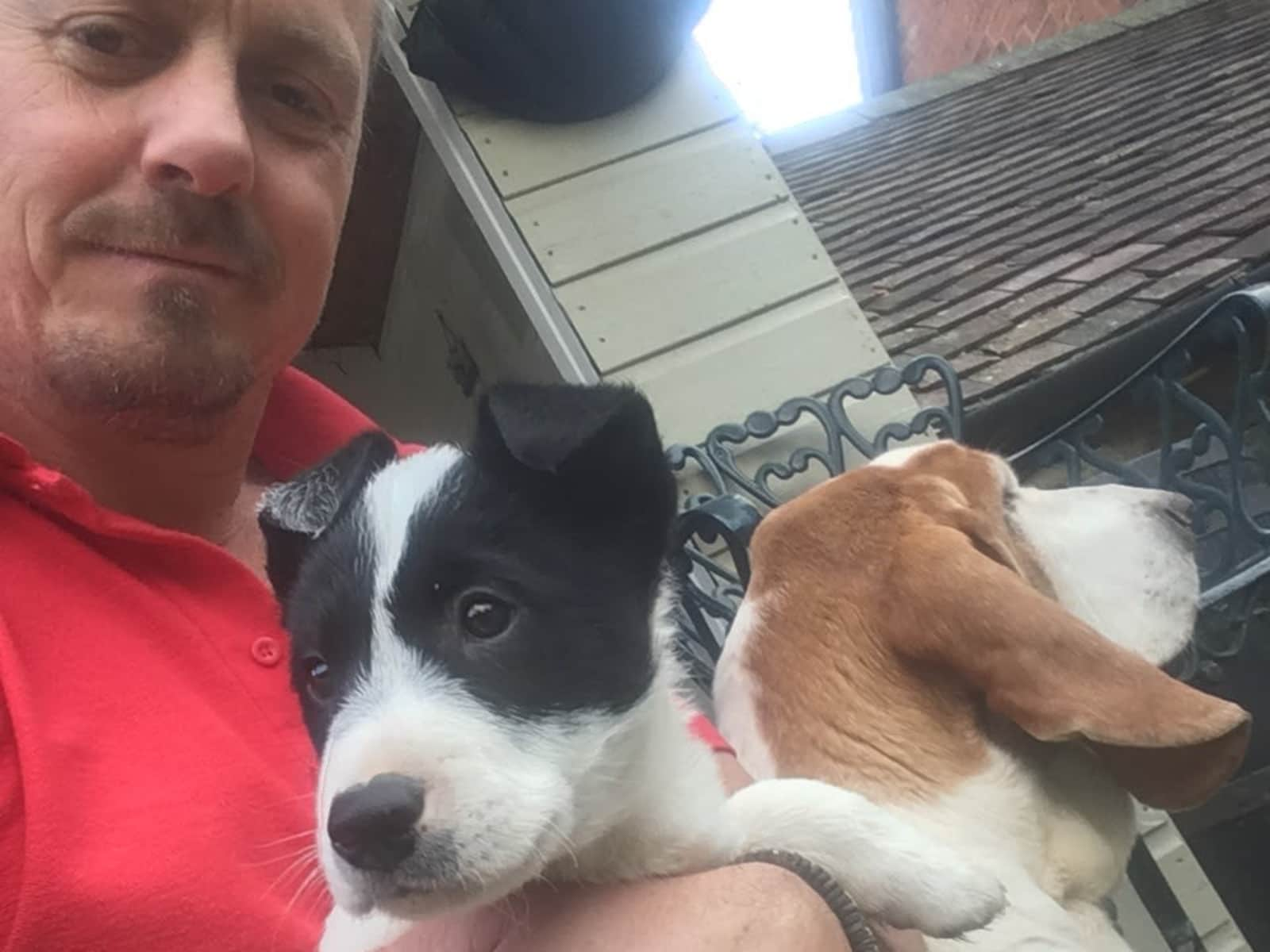 Pets
Dogs
Introduction
We've never tried a house sitter and have many reservations, we normally rely on our daughter to look after our dogs while we are away on holiday. We don't normally go away for more than 5 days at a time so we are looking for someone who likes walking and especially likes dogs, in particular Basset Hounds, who really are an acquired taste, we also have Bruce and Archie who are Collie/Jack Russel twins and also the best of friends who are inseparable.But please don't let the fact that we have 3 dogs put you off, we have over 4 acres of land that backs onto open fields, all is bordered by fencing and a river so the dogs can not run off (they wouldn't anyway), we never need to put them on a lead, we just walk, and they follow. Rufus sniffs where the rabbits have been (slowly and in his own time) and the twins run and chase the rabbits and Pheasants and play. You can walk all day without seeing a soul, the solitude is bliss.
Our Home & Location
We live in Hanwood just on the outskirts of Shrewsbury. Our house has a large garden with a brook running through it and backs onto open farm land, which the farmer very kindly allows us to walk our dogs on, so no traffic problems, it's like our own private country walk. The garden is enclosed and the dogs have a free run without being able to escape, but they're very well behaved. The house is has a log wood burner which the dogs love to sit infront of but the Aga does a good job of keeping things warm, which Rufus Basset seems to enjoy lying infront of.
House
High Speed Wifi
City
Countryside
Responsibilities & Pets
The dogs (especially Rufus) are quite low maintenance, the twins will walk and play all day if allowed but as long as they get a walk in the morning before breakfast and again in the afternoon before Tea. They are all very affectionate (Especially Bruce), and are happy to sit with you in the evening infront of the wood burner and all get along very well. We don't expect our sitter to stay with them 24/7 as Shrewsbury is a lovely town to explore but wouldn't like them to be left alone more than about 4 hours on a daily basis. Bruce and Archie are twins and just over 1 year old so love exercise but Rufus is nearly 9 and a typical Basset, i.e, a draught excluder.