Set amongst the South Shropshire Hills .. the most lovely walking countryside
Church Stretton, United Kingdom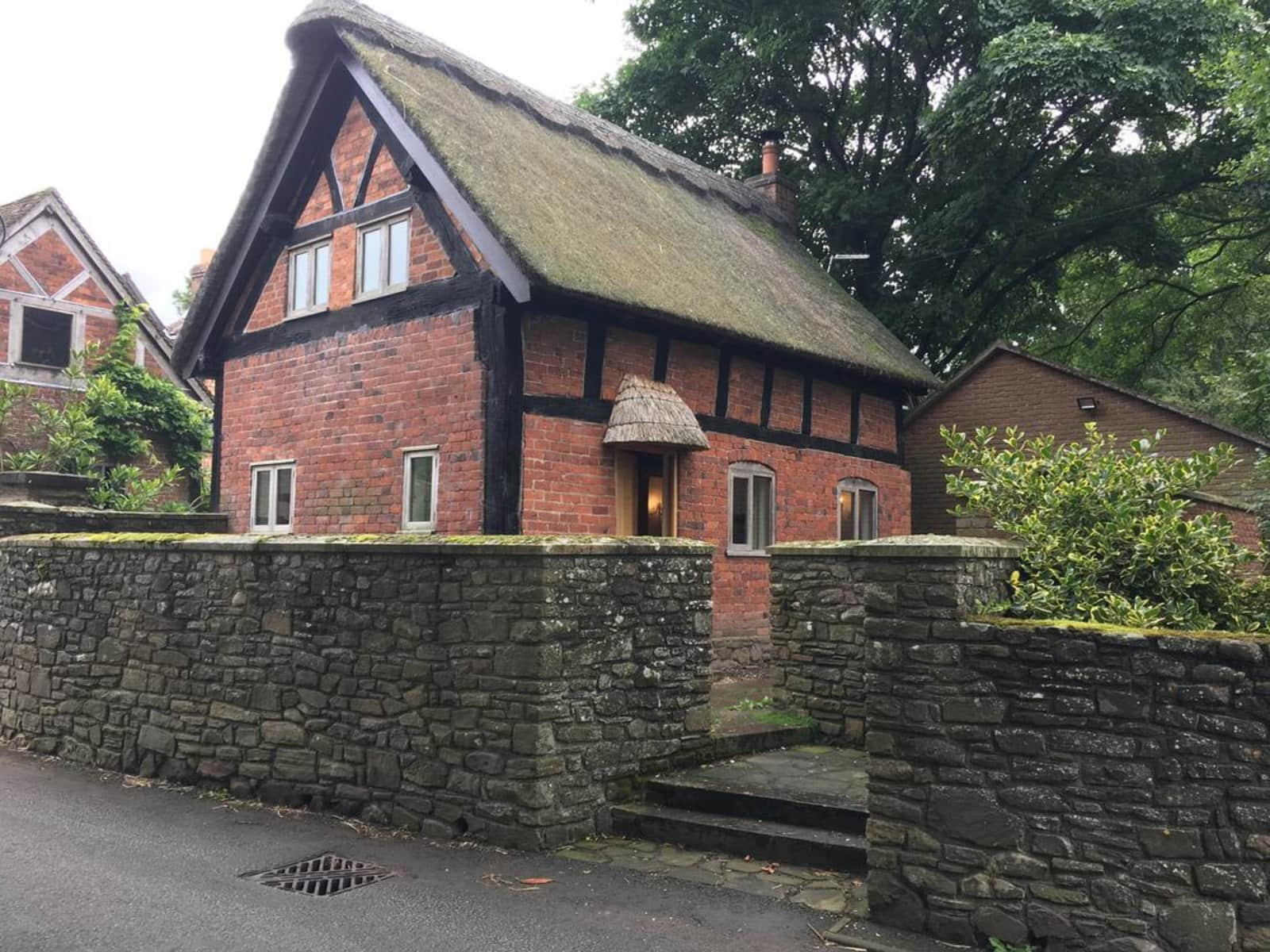 Pets
Dogs
Horses
Introduction
I've lived on four continents and sailed the oceans between. Retired in 2007 and circumnavigated, returning to the UK a year ago to be closer to my parents (they live next door in my family home). My daughter lives in Dubai and I visit every eight weeks and I take regular European trips .
Bailey, the flatcoat sleeps at the cottage and spends his days with Max and Alfie around my parents property.
Our Home & Location
A half timbered, thatched open plan cottage in the centre of the village. A tiny garden with multiple plant pots. Two gourmet pubs, half timbered church and gorgeous walks. Church Stretton is a short drive, a 20 minute cycle or half hour walk and we're on a bus route. The train stops in Church Stretton which is on the Cardiff to Crewe line. A car isn't necessary but helpful as this is a rural setting!
House
Basic Wifi
Countryside
Responsibilities & Pets
Max needs two half hour walks around the village daily while Bailey and Alfie 1-2 hours on the hills or following the stream up Ashes Valley.
A groom comes five days a week to 'muck out' the two stables. Traquina and Alex need hay and a hard feed each afternoon and the gate into their stable yard opened each day to let them in - it takes 10 minutes. If you felt like mucking out the stables twice in the week, it's a paid job.
Horse(s): Tranquina is 16 years old, Alex is 30 years old (Arabian horse)
Dog(s): Max is 11 years old (Golden Retriever), Bailey is 2 years old, Alfie is 8 years old (Cocker Spaniel)