Country Bungalow with 3 Springer Spaniels, 3 Chickens & 4 ducks.
Cheadle, United Kingdom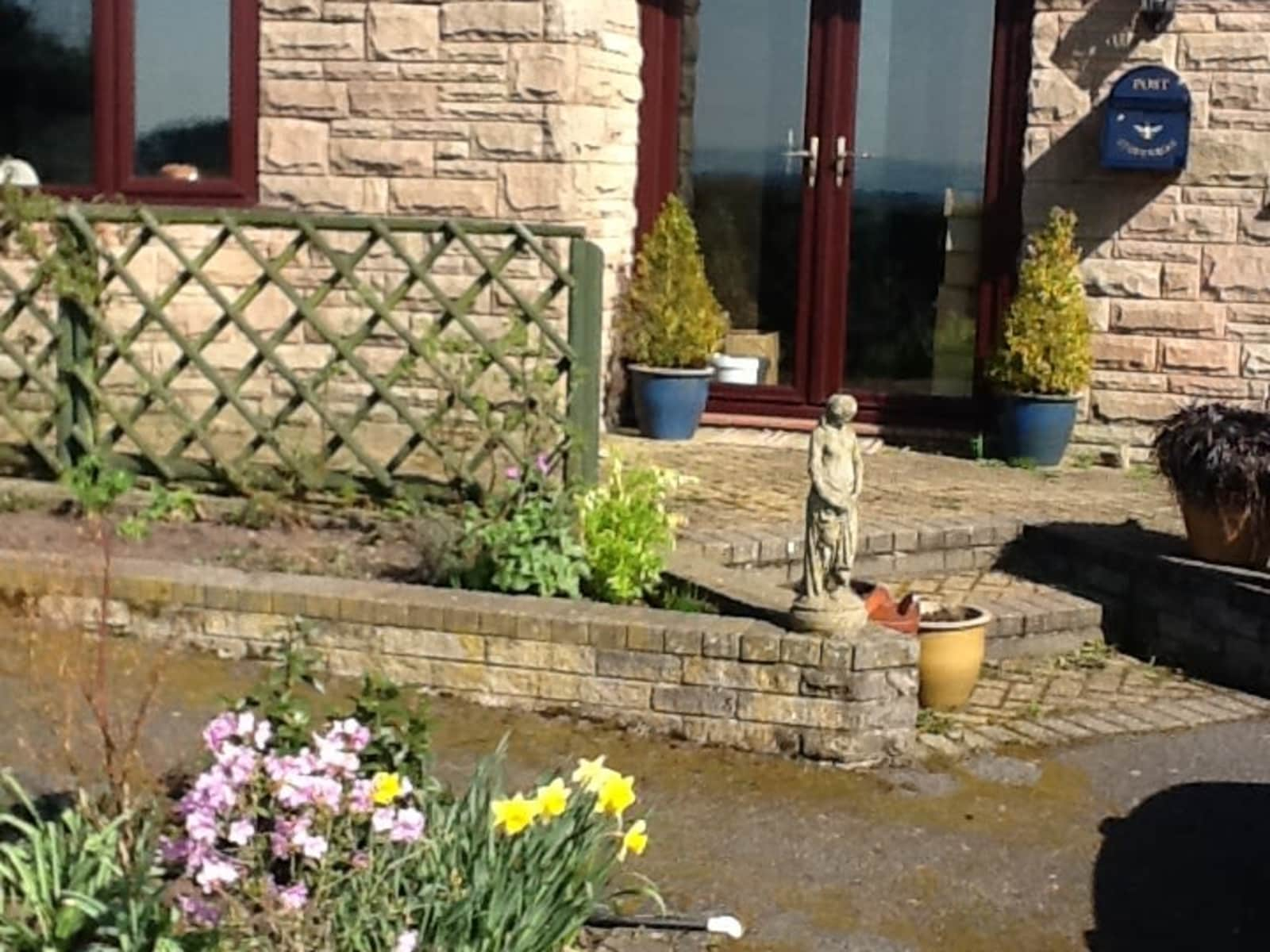 Pets
Dogs
Poultry
Introduction
Hi Everyone, we are Dave and Lisa and both retired. We love our dogs and would never put them in kennels. When we do go away for a break, our mum would normally house and animal sit but it's getting a little bit too much for her now, hence joining TrustedHousesitters.
Our Home & Location
We live in a stone bungalow in a little village called Foxt. It's not far from the Peak District, Alton Towers and Ashbourne. We are surrounded by wonderful fields and walks with a village pub called The Fox & Goose with great beer and food. The views from our house are dreamy and the villagers are great if you need anything.
House
Sitters need a car
Disabled access
High Speed Wifi
City
Countryside
Responsibilities & Pets
We would like you to stay in our home to feed, walk and keep the dogs company and put the ducks and chickens into their secure houses at night, let them out in the morning, feed and water them.
Poultry: Chickens, Ducks, 3 chickens & 4 ducks in a large run with secure housing. Their main corn mix and layers will be topped up so they should be okay. If not, their food is in the workshop on the right hand side as you enter in the round green bin. Mixed corn is loose at the bottom, layer pellets in the bag on top of them. Ducks have the layers in their run the chickens have the mixed corn. We don't give them household food scraps. Please let them out first light (not necessary in the summer months!). They need fresh water daily in the metal bowls, large green trug and two green plastic water feeders hanging on the inside and outside of the chicken coup. Fresh water can be obtained from the open topped water butt at the end of the workshop. Watering cans are also there (2 cans should do it). Give them a couple of lettuce and a tin of sweetcorn in the morning on the ground just inside the pen-gate. Just before dusk please put the chickens in their little run and the ducks in theirs. They are easily guided into their respective areas. Once in their own little runs secure them within. The chickens will then naturally go up the ladder into their coup as the light fails. The ducks sometimes do but again are easily persuaded to go up their little ramp to bed. Once they are inside their coups secure their respective coup doors. The chicken coup door slides shut/open. To close the sliding door pull the handle out horizontally, then a quarter turn clockwise and push it fully back into its recess. To open just do the reverse. During the laying season please help yourself to any eggs that are left for you. Laying season is roughly between March and October. The duck eggs are particularly good. We will have cleaned them out prior to your arrival so they shouldn't need doing until we return. However extra straw is in the workshop where the seed is kept. Any used bedding straw can be put in the large brown wheelie bins.
Dog(s): Bonnie is 9 years old (English Springer Spaniel), Meg is 8 years old (English Springer Spaniel), Murphy is 7 years old (English Springer Spaniel)
Upcoming sitters
December 2019 | Jan

June 2019 | Jan

April 2019 | Margaret
---
Previous sitters