Looking for a sitter for our amazing kitties! 6-17 Dec
Canary Wharf, United Kingdom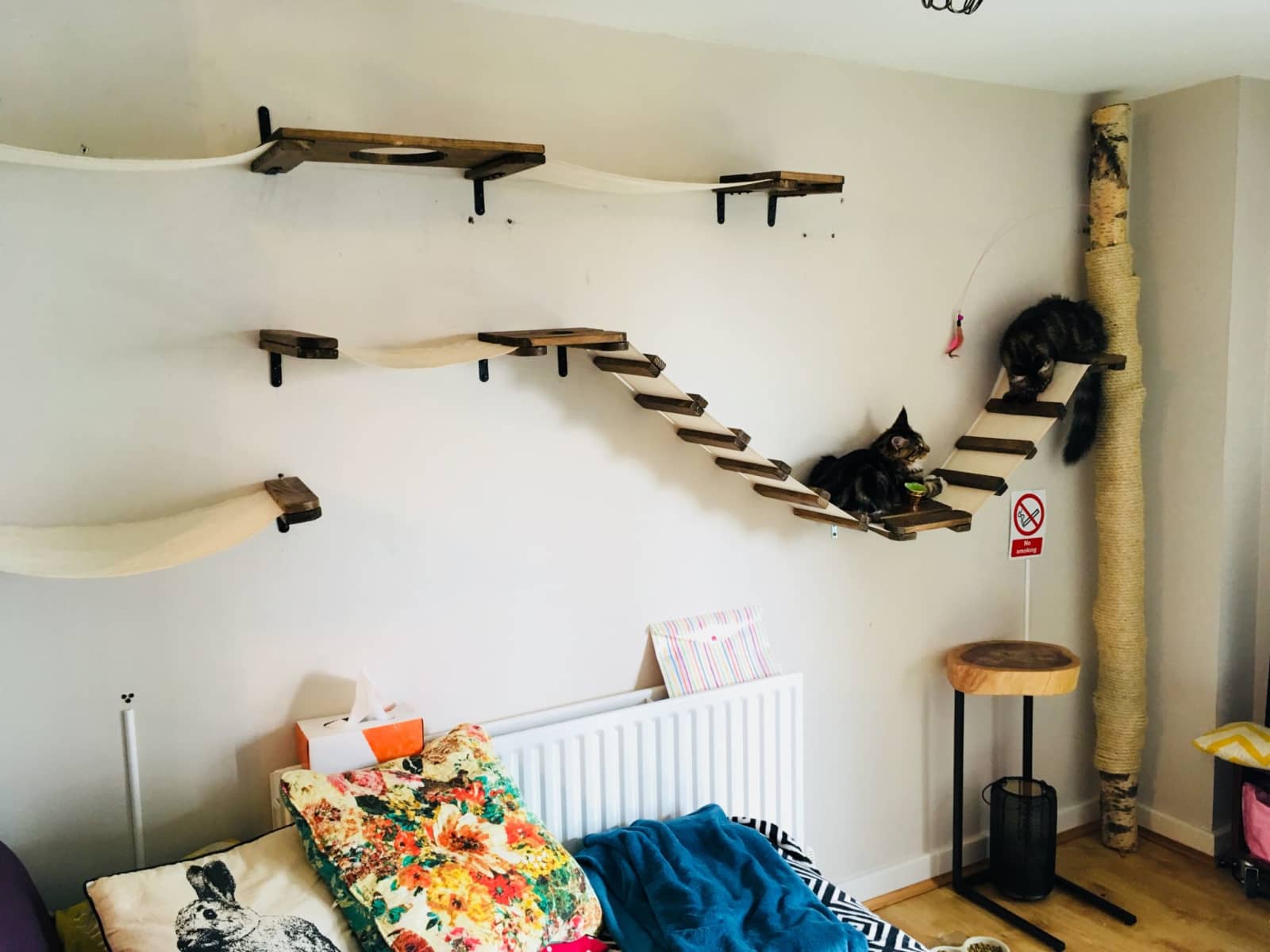 Pets
Cats
Introduction
Hello!! We are Ria and Fran, a couple owned by our 2 amazing cats Federico and Calliope (1yr old). We like travelling sometimes and getting to know new places. We love being active and exploring areas by running and cycling! For the last year we chose to stay at home so that we can be with our cats and we're hoping you can help us with this because we need a holiday!!
Our Home & Location
We live in east London, Isle of Dogs, very near Canary Wharf which is a business district. Our flat is 10 minutes walk from the underground station, 5 minutes from the DLR station. It's a 2 bedroom flat with an open plan kitchen and living room with all the mod cons.
Apartment
High Speed Wifi
City
Responsibilities & Pets
Federico and Calliope are 1 year old siblings. They are indoor cats. Very kind-natured cats who love to play. They need play 1-2/ day chasing their favourite feather wand. This keeps them active and entertained! They have lots of other toys but they mainly ignore them :) They eat dry food and need their bowls filled twice a day. They have a water fountain which needs filling up every 2-3 days. Their litter needs to be scooped once a day at least. You will not need to change the litter or clean the box! They love some cuddle time and brushing of their luscious fur! They are not really lap cats but do show them some love, they will ask for it in their own way.
Cat(s): Federico is 1 year old (Maine Coon), Calliope is 1 year old (Maine Coon)
Upcoming sitters
December 2018 | Thea- Adelin