Rural tranquility in South Devon
South Pool, United Kingdom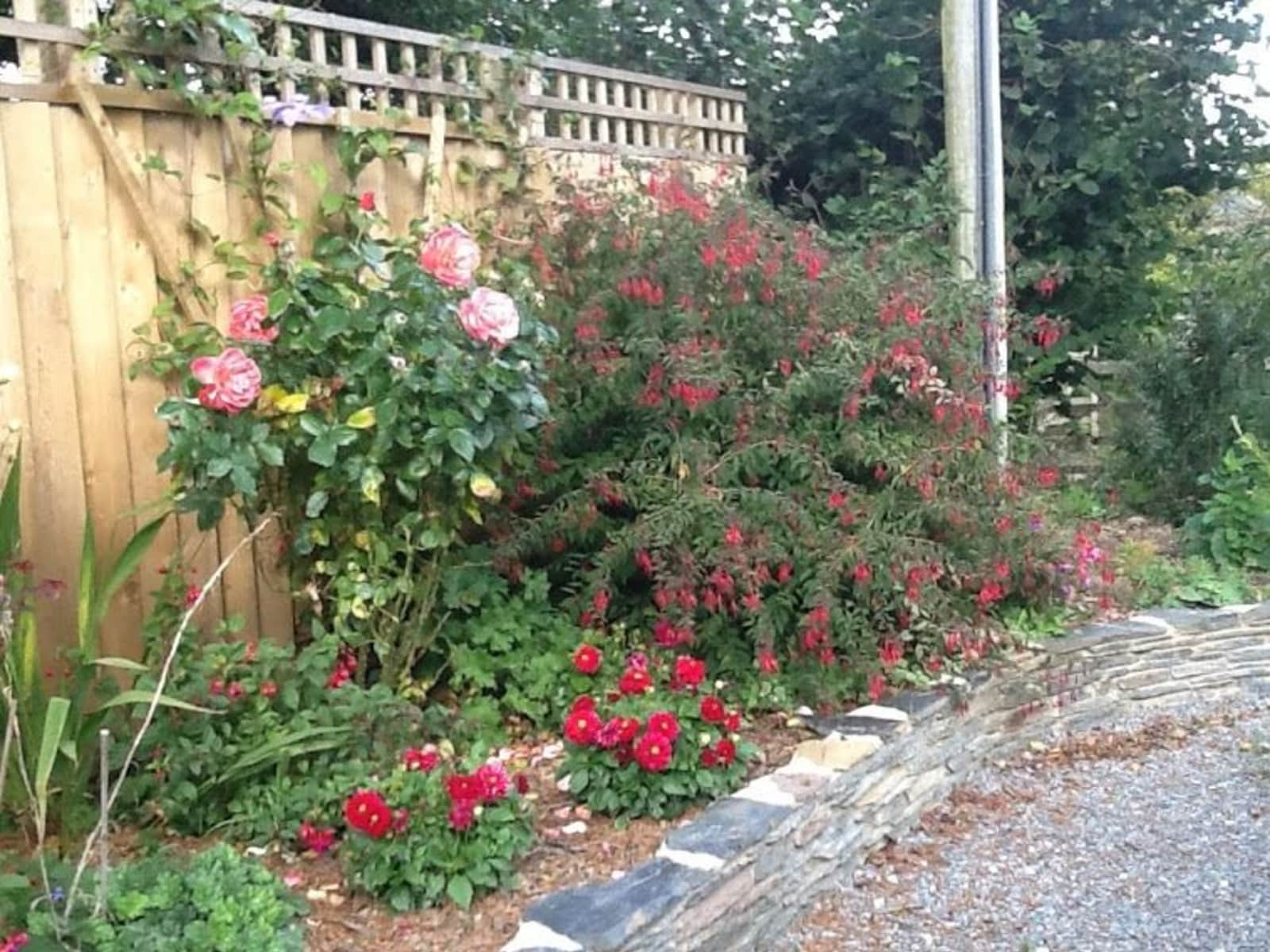 Pets
Dog
Introduction
Jonny and Petronella are a retired professional couple wanting someone to look after their small dog in their lovely rural, period home.
Our Home & Location
Our home is a four bedroom, 18C/19C former farmhouse, modernised to a very high standard. We have a large garden including orchard and vegetable patch, woodlands with a stream and meadows for grazing. At some times of the year, the meadows have a small number of sheep which are looked after by a tenant farmer and are not the responsibility of the sitter. The sitters' accommodation is a choice of double bedrooms, each with its own bathroom. The house has full central heating, the farmhouse kitchen includes an Aga and the sitting room has an open fire. There is also a very large conservatory.
The house is on the edge of a small hamlet and the setting is very rural, with beautiful views across an open valley. The property is in the heart of the South Hams area which includes the Salcombe Estuary, famous for all forms of leisure sailing and boating activities. There are many picturesque villages nearby with a wealth of pubs and restaurants. Elsewhere in the South Hams, there are many other leisure activities, including walking, golf, riding and tennis. The South-West coastal path runs within two miles of the property. One mile away is the village of South Pool, at the top of a branch of the Salcombe Estuary, where there is a famous gastro-pub, The Millbrook, and a 14C church and many thatched cottages. Kingsbridge, the nearest town, is 5 miles away and has a full range of supermarkets, shops and traditional services. There are many beaches in the vicinity, some on the Salcombe Estuary and others on the Channel coast. The ancient town of Dartmouth is some 10 miles east along one of the most stunning coastal roads in the country. As there is very little local public transport, it is essential for the sitter to have their own car.
House
Sitters need a car
Basic Wifi
Beach
Countryside
Responsibilities & Pets
Pippin is a cross Norfolk Terrier and is a very easy dog. She needs 10 - 15 minute a day walk which is easily achieved on the property or along the lanes. She is friendly, affectionate and fond of company.
In the Spring and Summer, there may be the need to water certain areas of the garden in dry weather, for instance vegetable patch, flower garden and greenhouse. Also in the summer, there may be opportunities to pick fruit and vegetables, which the sitters are encouraged to take.
Dog: Pippin is 10 years old (Norfolk Terrier)
Upcoming sitters
February 2019 | judith