Couple with dogs and hens looking for reliable, dedicated sitter
Bruton, United Kingdom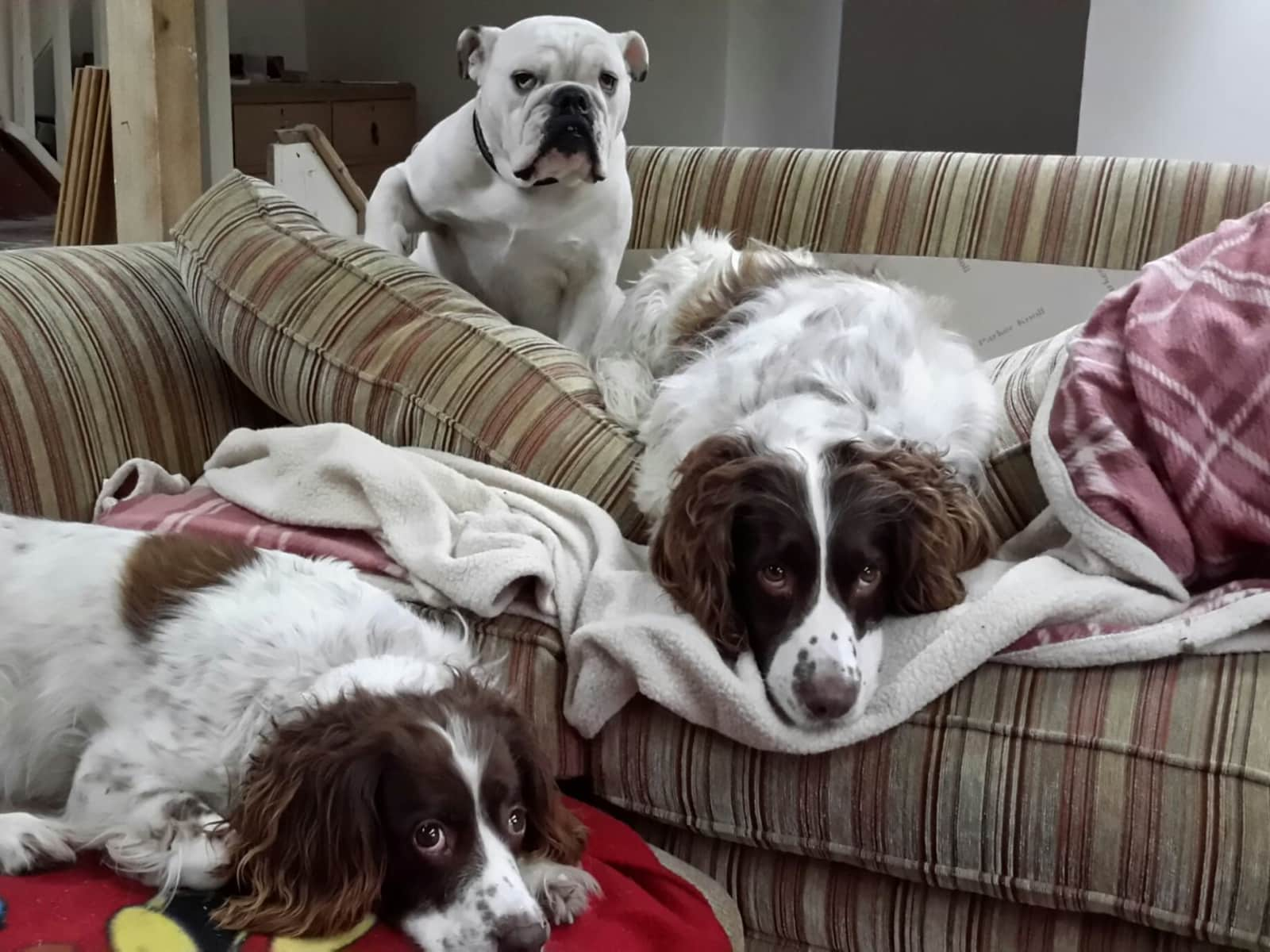 Pets
3 Dogs
Poultry
Introduction
We are a retired couple who like to travel, sometimes at short notice so need a bank of sitters to help. We live just outside the historic and pretty town of Bruton, We have almost finished refurbishing our old farmhouse and your accommodation would either be in an annex attached to the house or in one of our spare rooms, either way you will be comfortable. We have specified specific dates next year when we know that we are away but there will be more dates come up over the months and we encourage sitters to contact us whether they are looking for a short term or a long term commitment. We would welcome singles or couples who are ideally house sitters who are not at work all day as the dogs are not used to being left for more than a few hours at a time. The only thing I would add is should you have a dog of your own, you are welcome but be prepared for my lovely but very bossy springer to want to take charge.
Our Home & Location
We are located in a small village with semi close neighbours and plenty of countryside. We have a good sized garden which the dogs can mainly exercise themselves in. We have a near neighbour on hand to help should there be any concerns but on the whole things always seem to tick along. You would need your own transportation as there is no bus route to speak of and the nearest shopping is 2 miles away.
House
Sitters need a car
High Speed Wifi
Family-friendly
Countryside
Responsibilities & Pets
We have 3 dogs, one of whom needs medication daily and one who needs toileting regularly, although he will choose to sleep on the sofa all day if allowed, and leave it until he is bursting!!! The dogs will very quickly love you as they are very sociable. Our hens are independent and do their own thing during the day. They need letting out at about 7.30am (winter months and earlier in the summer) and locking up at about 5.00pm (winter months and later in the summer). They will free range throughout the day and take themselves to bed at night. We need someone who is sensible and dedicated to these timelines as we have foxes and badgers around who would love to make a tasty meal of our girls. We welcome you to make yourself at home and ask that you tidy up after yourself and take care of the dogs needs who live in the house so there is an element of cleaning up after them such as washing their bed linen etc, but everything is on hand to make this easy. Our goal is to make you feel welcome and valued.
Poultry: Chickens, My flock of hens are free ranging and just need letting out at about 7.30 (winter) and putting away by 5.00 (winter). They need clean hay every few days and water and food daily. They do their own thing during the day and take themselves to bed at night.
Dog(s): Misty is 13 years old (English Springer Spaniel), Tilly is 8 years old (English Springer Spaniel), Frankie is 5 years old (Bulldog)
Previous sitters
May 2017 | Peter