Pet and house sitting required for a country property within close proximity to the sea in Somerset, UK.
Bridgwater, United Kingdom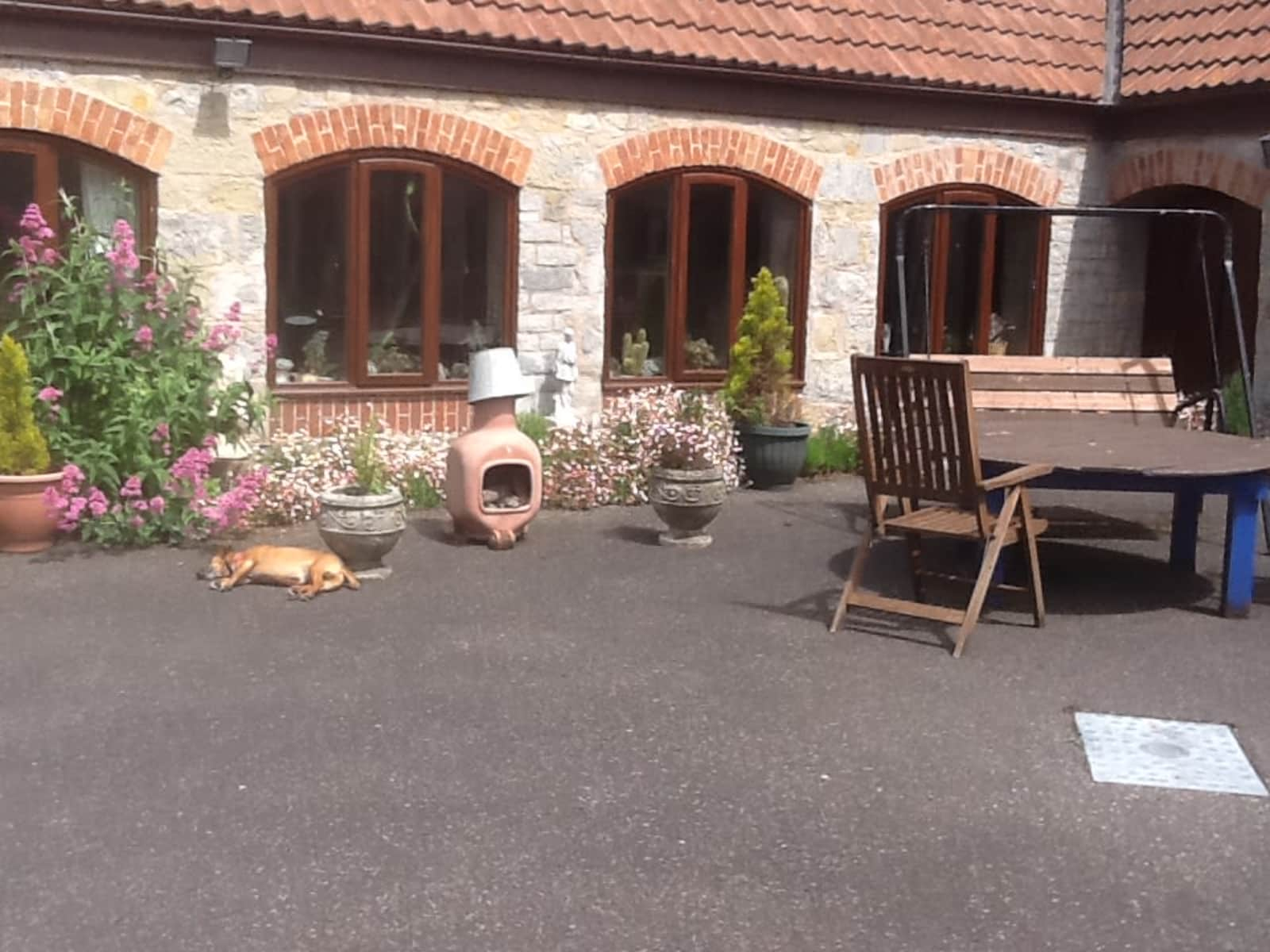 Pets
Dog
Horses
Poultry
Introduction
Hello and welcome to my information. I am a retired nurse teacher and a widow, living on my own apart from my beloved animals. I have four grown up children and (at present) eight grandchildren. I have one son and family living in London, another in Spain and a daughter and family In Australia. One son and family live more locally.
My daughter is expecting her third baby in April and I have booked to be there for the birth, hence my need for a house/pet sitter for the dates I have stated. I will also be visiting Spain more frequently now that I have family permanently there. I emply a gentleman once a week to help in the garden. This will continue while I am away. Thank you Elizabeth
Our Home & Location
A large converted barn within five acres. A mile to Kilve beach and half a mile to the local shop.
House
Sitters need a car
Disabled access
Basic Wifi
Beach
Countryside
Responsibilities & Pets
Stanley is a rescue dog and is very loving, so needs to have loving people to care for him. He loves to go for walks, is gentle, never aggressive. But will chase cats! The two horses are not rugged and will not need feeding by the time I am away. They will be in a paddock with a stream and will have had their hooves trimmed. They do love treats though and obviously need to be checked every day. The 12 bantam hens and two bantam roosters roost in their large pen at night. The pen just needs checking for holes where foxes or badgers could get in. Their feed and water just needs topping up as necessary. I will leave contact numbers of friends and neighbors should it be necessary for house sitters if they have any worries. Kilve is a very friendly village and people are extremely helpful and supportive.
Horse(s): Bleddyn is 18 years old, Clwy is 18 years old
Poultry: Chickens, 14 bantams. 12 bantam hens and two bantam roosters. They all have names and are very friendly.
Dog: Stanley is 9 years old