Experienced sitter needed for my teeny tiny smallholding near Shepton Mallet
Evercreech, United Kingdom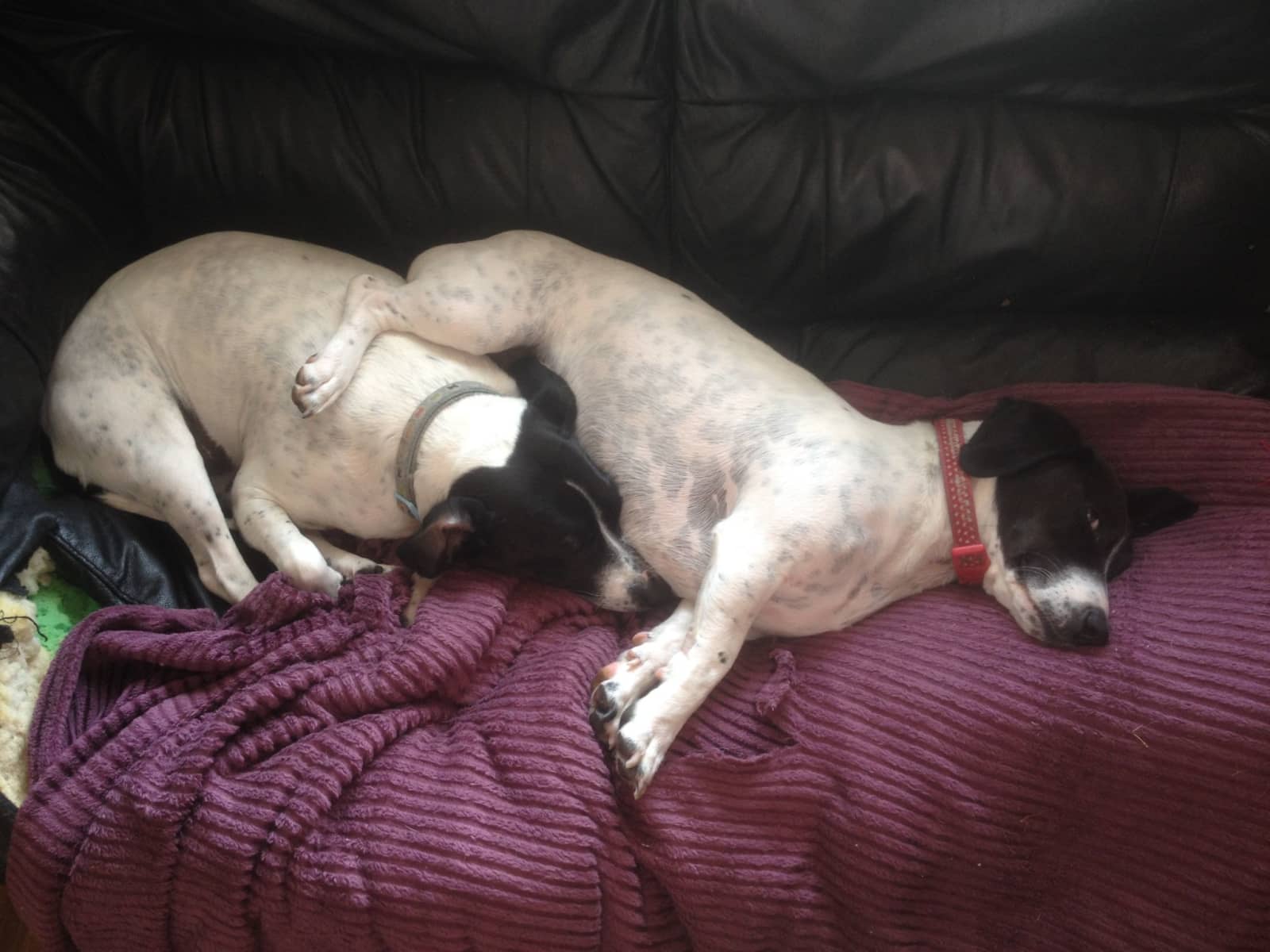 Pets
Dogs
Cats
Poultry
Farm animal
Introduction
I work from home as a freelance writer, with my son and our motley collection of much-loved livestock! I have a blog that I use to record all the news, photos, and stories about the animals, which I can give you the url for if you contact me.
Our Home & Location
The house is a Victorian end of terrace surrounded by farmland. The garden is around a third of an acre and slopes down in a long strip behind the house. We're near the main road but it's surprisingly peaceful, and at night it is blissfully dark and quiet. There are some lovely walks in the fields all around us, but the dogs are very happy to go for a car ride and walk elsewhere.
House
Sitters need a car
Basic Wifi
Family-friendly
Countryside
Responsibilities & Pets
The dogs are incredibly friendly and loving, and very obedient to voice commands, but they are also very excitable and need at least one good walk every day. They get fed dry food morning and evening, don't need grooming or anything. The cats are pretty self-sufficient, fed twice a day and free access to biscuits at all times, Basil and Yoshi are very friendly, Nya and Focke Wulf are very shy. There is a dog flap that the cats and dogs can use all the time to get in and out, so they have free access to the outside at all times. Pigs need feeding twice a day (or every time you go down the garden!), and they have a small water trough. They do love a good scratch if possible. Ducks have a large pond, they're very nervous and easily scared, but no trouble at all. They eat corn and duck pellets and will need their drinking water refreshed every day. The chickens will need checking and feeding twice a day, they have automatic corn feeders that may need topping up, and layers or growers pellets morning and evening. The eggs will need collecting every afternoon, but their houses shouldn't need cleaning out for one week. Some responsibilities may vary according to what age any chicks or ducklings are. If they're outside then it's just food and water like all the others, if there's any in the brooder they will be in a secure room at the bottom of the garden so will need feeding and watering in their brooder pen. There's no plants or veggies to worry about this year, so no watering required. Other than basic care of the animals, it's just making sure the fences and gates are secure, and shutting them in at night (there are badgers around so this is essential).
Poultry: Chickens, Ducks, One flock of mixed HiLines and crosses, one small group of bachelor cockerels, one flock of Pekin bantams with three ex-bats, and currently six chicks of varying ages. Total 36 chickens, including 2 Pekin cocks and six HiLine and Welsummer crosses. Also four runner ducks, plus there may be new ducklings soon.
Farm animal: Pigs, Two ginger Kune Kune pigs called Ron and Ginny
Cat(s): Basil is 6 years old, Yoshi is 4 years old, Nya is 2 years old, Focke Wulf is 3 years old
Dog(s): Lucy is 3 years old, Jess is 3 years old