S. Somerset cats, guinea-pig, house-sitter 29th. Nov. - 6th. Dec 2018.
Yeovil, United Kingdom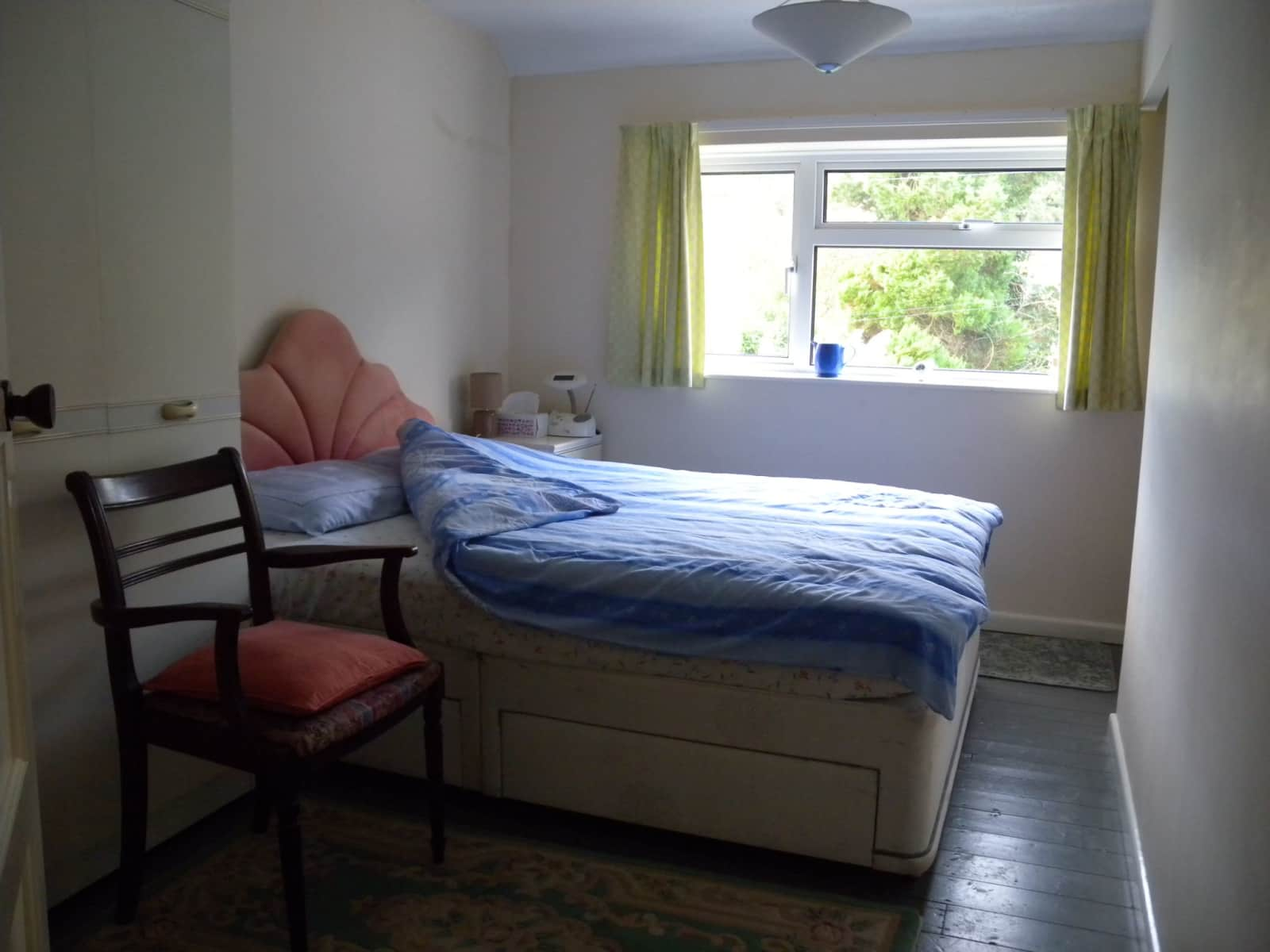 Pets
Cats
Small pet
Introduction
We live in a 3-bed. house with front & back garden, surrounded by countryside.
Only one "spare" room, though - the 3rd. one is small and full of books etc.!
No local shops, but only about 15 mins. drive into Yeovil or Crewkerne in either direction. We are not far from Sherborne, with Dorchester 23 miles from us.
Bournemouth, Poole, the New Forest - all accessible for a day-trip.
The menagerie would be OK to be left, if they have all they need for the day

We'd like sitter/s to arrive a day before our departure to see what is entailed - very welcome to come here before - and ideally not leave until after our return, but not strictly necessary....

Our animals are friendly and used to meeting people.
Dickin - born April (?) 2009, black male
Mimi - Dickin's twin, black female
The twins are short-haired.
Silkie is a cream-coloured smooth-haired guinea-pig, who lost his friend in August.
He likes to be in his run, if weather OK.

If anyone loves cats and would be interested in sitting at ours, but isn't keen on guinea-pigs - no worries, we could "board" Silkie, but ideally he would stay at home. He seems very aware of anything different!! + More info
Our Home & Location
We have wifi, large television, dishwasher, washing machine.
Doctor, dentist, vet, cinema, shops, restaurants etc. in Yeovil &/or Crewkerne.
We are not far from several lovely pubs/restaurants, all full of character.
Ten minutes by car to the Somerset/Dorset border.
Yeovil has two train stations & a 'bus. station, Crewkerne has a train station.

There are some lovely villages in our area (we think ours is the best!!) and we are well placed for day-trips to Lyme Regis, Wells, Glastonbury, West Bay .....
Bournemouth is about 50 miles away....

We have great neighbours. There's often something interesting happening at the Village Hall a few mins. walk away - East Chinnock has an Events web-site.

Our house is quite basic - it was bought with the inside a virtual wreck, and we still see things to do - but it's a welcoming place, with a nice conservatory leading to the back garden. Only one bathroom and one (separate) W.C., both upstairs, at present. Small wood-burner in lounge, and portable plug-in heaters.

Our "usual" house-sitter is happy without a car, as she loves to walk and to 'bus. , although she has a car-driver friend in Yeovil for the occasional trip. A car would be needed for 100% convenient out'n'about.

Around the corner are our lovely in-laws, and all the neighbours are friendly! + More info
House
Sitters need a car
Basic Wifi
Family-friendly
Countryside
Responsibilities & Pets
Give cats their breakfast and supper, with fresh water & dry food for the day, and do the litter-trays as & when. Check on guinea-pig morning and night, top up shredded paper & hay and dry food, check water-bottles. Silkie has fruit for breakfast, green leaves for lunch, veg. & salad for dinner. If it is warm enough and you are around for some of the day put him in the run.
The hutch is easy to "do" (about once a week if Silkie has been able to go out for some of the time) and there is a spare hutch above the main one.
Answer door, take in post if around.

Silkie could be boarded elsewhere, if he'd be a major deterrent!
Small pet: Silkie is 3 years old
Cat(s): Dickin is 9 years old, Mimi is 9 years old