Seeking amazing housesitter for countryside home in South Devon - 1 dog + 1 cat
Collaton St Mary, United Kingdom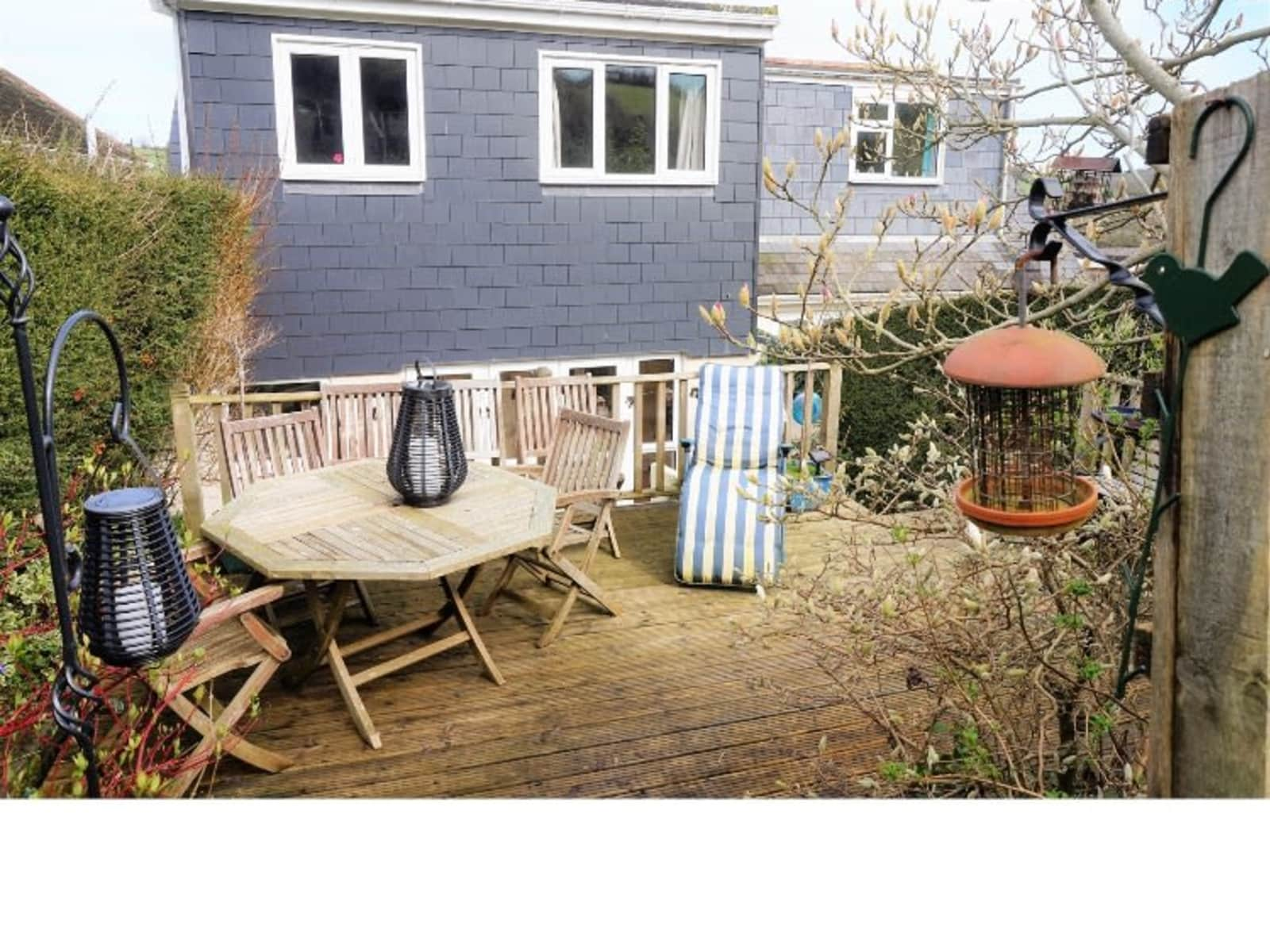 Pets
Dog
Cat
Introduction
Hello and thanks for reading! We're hoping to travel to Canada, where I'm from, with our two year old daughter this September. We have a lovely home close to several excellent beaches and our area is a popular tourist destination year round. Great hiking, ten minute drive to Totnes and Dartington, Broadsand beach, Preston beach, Goodrington beach/park all within 10-15 minute drive. The beautiful Bantham beach is a 25 minute drive.

I'm a full-time mother and my husband is a Senior Software Developer who works mostly from home. Our dog, Asha, is 12 years old and very low maintenance. Although she will need someone to be at home to keep her company at least part of the day and throughout the night. Our cat, Neo, is an absolute sweetheart and likes to come and go throughout the day. We have fields behind our house so he keeps himself very busy outside most days but does come home frequently. He mainly needs to be given two meals a day. Very low maintenance animals but we need excellent, gentle, care for them. They're a massive part of our family!
Our Home & Location
We're in South Devon amongst amazing beaches, Torquay, great restaurants, Totnes, Dartington, and more. Our house is well-loved, clean and comfortable. We enjoy art and minimalist design. We have a huge back garden with decks overlooking green hills, with treelined countryside views. The house backs onto fields and it's a very peaceful, relaxed space. If you're looking for a bit of serenity, our home is the perfect spot. Our neighbours are quiet and friendly. It's a small countryside community setting. Really idyllic location that you can treat as a holiday home during the hottest time of the year.
House
Disabled access
High Speed Wifi
Beach
City
Countryside
Responsibilities & Pets
You will have to be calm, quiet and patient with our dog, Asha. She's a very sensitive, also very sweet, 12 year old Maltese. She doesn't necessarily want to cuddle strangers initially so you will have to let her do her thing and come to you when she decides she's ready! She will need to be brought out into the back garden once or twice a day for at least an hour. You can keep the back patio doors open while home for her to wander out as she wishes (always ensure side gate is properly closed, if she gets out she may get lost as she follows her senses and wanders...). She will need fresh water twice a day, and two meals a day. She is allowed in the bedroom at night, if this is an issue please let us know up front so we can discuss alternatives. She may decide to sleep downstairs while we're away, we don't know - we have only left her once with two family members she was already very familiar with.

Giving Asha treats in the day will help her build trust. And chatting with her is a plus!...

Neo will need two meals a day and to have the kitchen window open for him during the day in order to come in and out as he pleases. We keep him inside when he comes in around 6-7pm. He loves to be pet and given attention, such a gentle and sweet cat! + More info
Cat: Neo is 2 years old (Rescue cat)
Dog: Asha is 12 years old (Maltese)