Dog sitting/caring for my dogs
Paignton, United Kingdom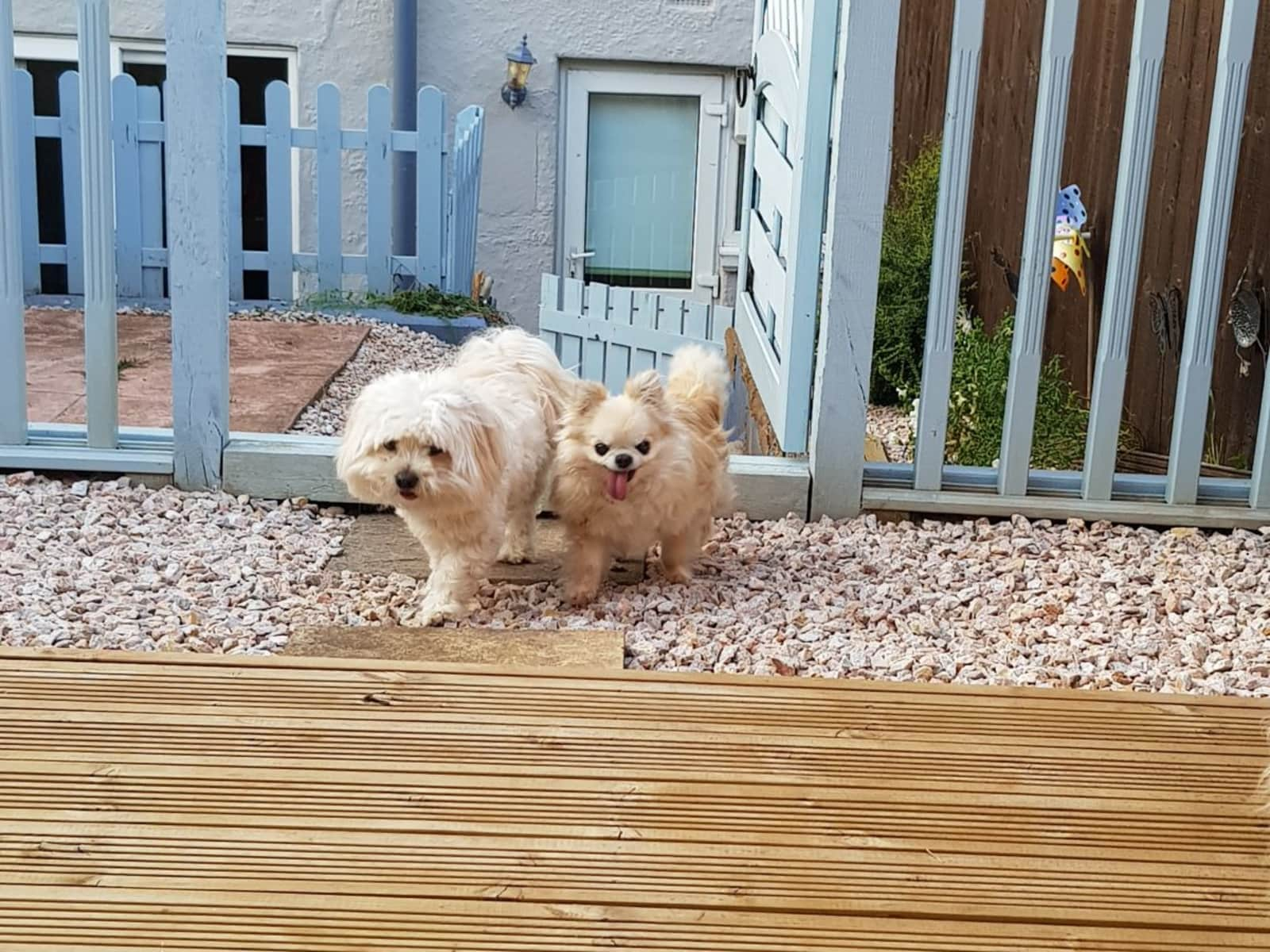 Pets
Dogs
Introduction
I am a nurse, have 4 wonderful dogs, just moved to Devon from Leicestershire, all my dogs are good, ages 13,10,and 5 yrs. They are happy being taken to the park the youngest two, the eldest do not go, or all happy when someone in to be able to get outside. Non are aggressive or fight over food, food is down all the time for them and plenty of water.
Our Home & Location
There are steps up to my house, is all secure out back for the dogs, is on a hilly road but then most of paignton is.
You are welcome to make yourself welcome, any needs please let me know before hand, at present as waiting for front gate be careful coming in, out, I will leave them in living room before you come so not to worry, gate is on its way, 20 min walk in to paignton itself
House
High Speed Wifi
Family-friendly
Beach
Countryside
Responsibilities & Pets
Just to look after the dogs, you can take the two youngest dogs out, or they are happy just being out back also, they have beds down and upstairs. No other pets or garden to worry about, they generally do not mess in the house unless desperate and are happy dogs, Leo not keen on being picked up as he was a rescue dog, but happy to sit with you.
Dog(s): Charlie is 13 years old (Chihuahua), Roxy is 10 years old, Luna is 5 years old (Cavalier King Charles Spaniel), Leo is 5 years old
Upcoming sitters
May 2019 | Lilla