Twixt Bath and Salisbury...and one dog
Warminster, United Kingdom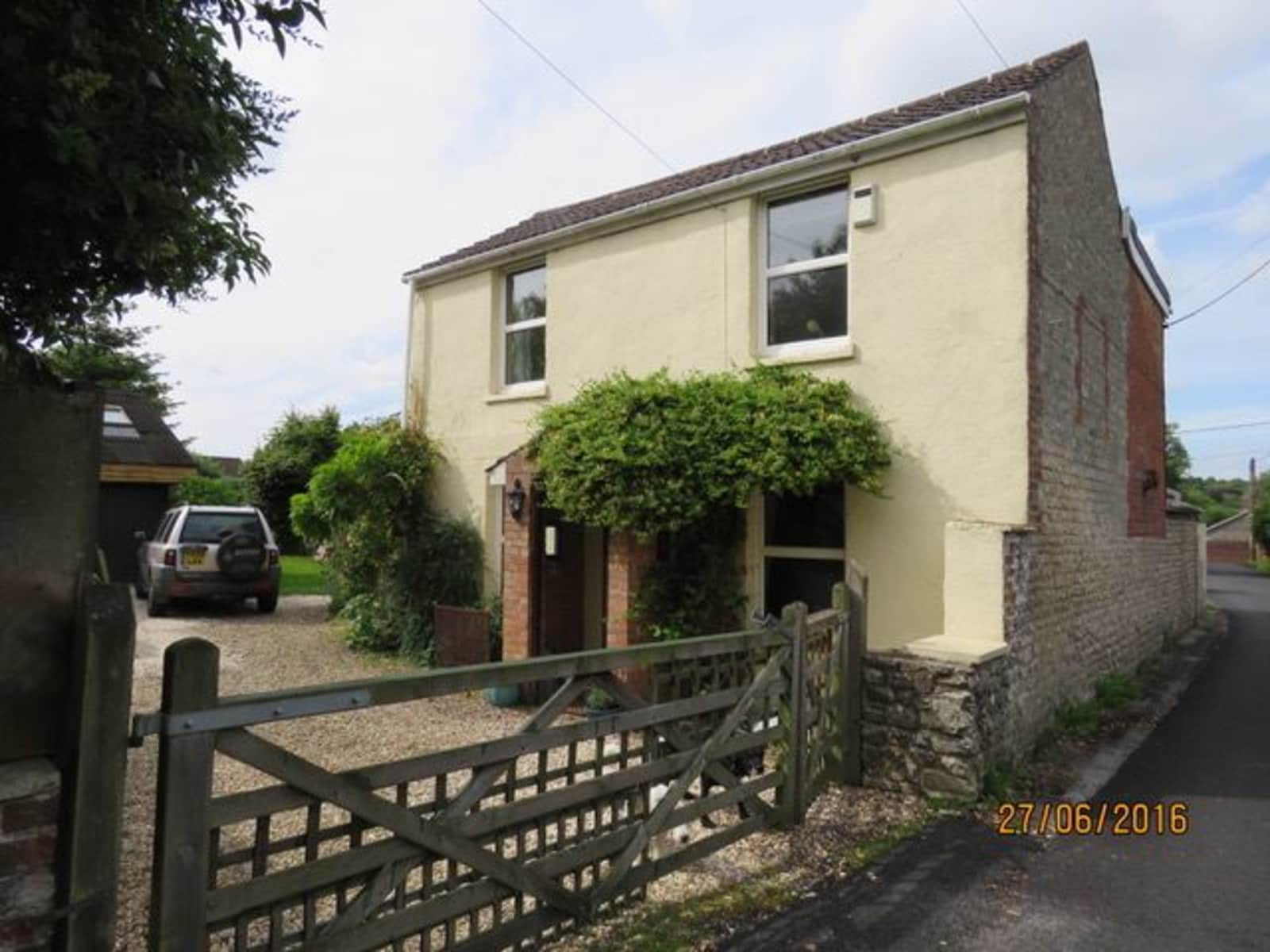 Pets
Dog
Introduction
We're Darrell and Anthea, married 30 years and with one son, Oli, who lives in Bristol. I (Darrell) am a copywriter, Anthea is a book keeper, both of us working from home. We're members of Bath City Church and run the Bethel Sozo team there, Sozo being an inner healing ministry that helps people to overcome trauma and life's hurts. We are increasingly being invited to help other churches to get Sozo teams established, and so are spending more time away from home, with three trips to the USA planned for this year already. All very well, except for Indy. He's an 11 year old wire haired Jack Russell, full of beans, loves being around people, not so good around other dogs and we know he's be miserable in kennels.
Our Home & Location
Ours is a four bedroom, two bathroom home, with one bedroom being used as an office. Part of the house, containing the working kitchen, and master bedroom upstairs, is 18th Century, the remainder was added in the 1990s, we've lived here for nearly 20 years having moved from London. There's a useful garden with BBQ area and a large separate garage.
The house is on a cul de sac on what is called "the leafy outskirts" of Warminster, about 10 minutes walk from the main street. Warminster itself is a handsome old market town, a garrison town too as we're within a mile or so of the largely Army owned Salisbury Plain, which gives us miles and miles of wonderful walks. We have a Waitrose (Yea!), Lidl (Yea too!) and Morrison's....
Warmister is about two miles from Longleat and Centre Parks, 16 miles to Bath about the same to Salisbury. The train station to both of these, and to the rest of the world, is ten minutes walk from the house. The house has high speed WiFi. + More info
House
High Speed Wifi
Family-friendly
City
Countryside
Responsibilities & Pets
Indy is eay to look after, he spends to night in the kitchen, gets fed first thing, has a wander around the garden, and then snoozes in your company for most of the day until walk time (well, actually walk time is anytime, he loves car rides too). Second meal at about 5pm ish...he's allowed on the leather sofa in sitting room in the evenings. In the summer he's out lying in the sun whenever possible. He's happy on or off the lead, I always have him off when walking on the Plain and he never strays very far. Probably better on a lead in the park or water meadow ( five mins from the house). A couple of other thing, we tend not to allow him into the larger garden, he has plenty of room between the gravel and the grass area beside the garage. And he enjoys barking at all passing people and dogs, most of whom know him of old and some of whom who are remarkable persistent with their admiration given his barking. It drives me scatty...
Dog: Indy is 12 years old (Jack Russell Terrier)
Upcoming sitters
March 2019 | Charlotte
---
Previous sitters