Needy Labradoodle 2 cats in beautiful NW Wiltshire
Box, United Kingdom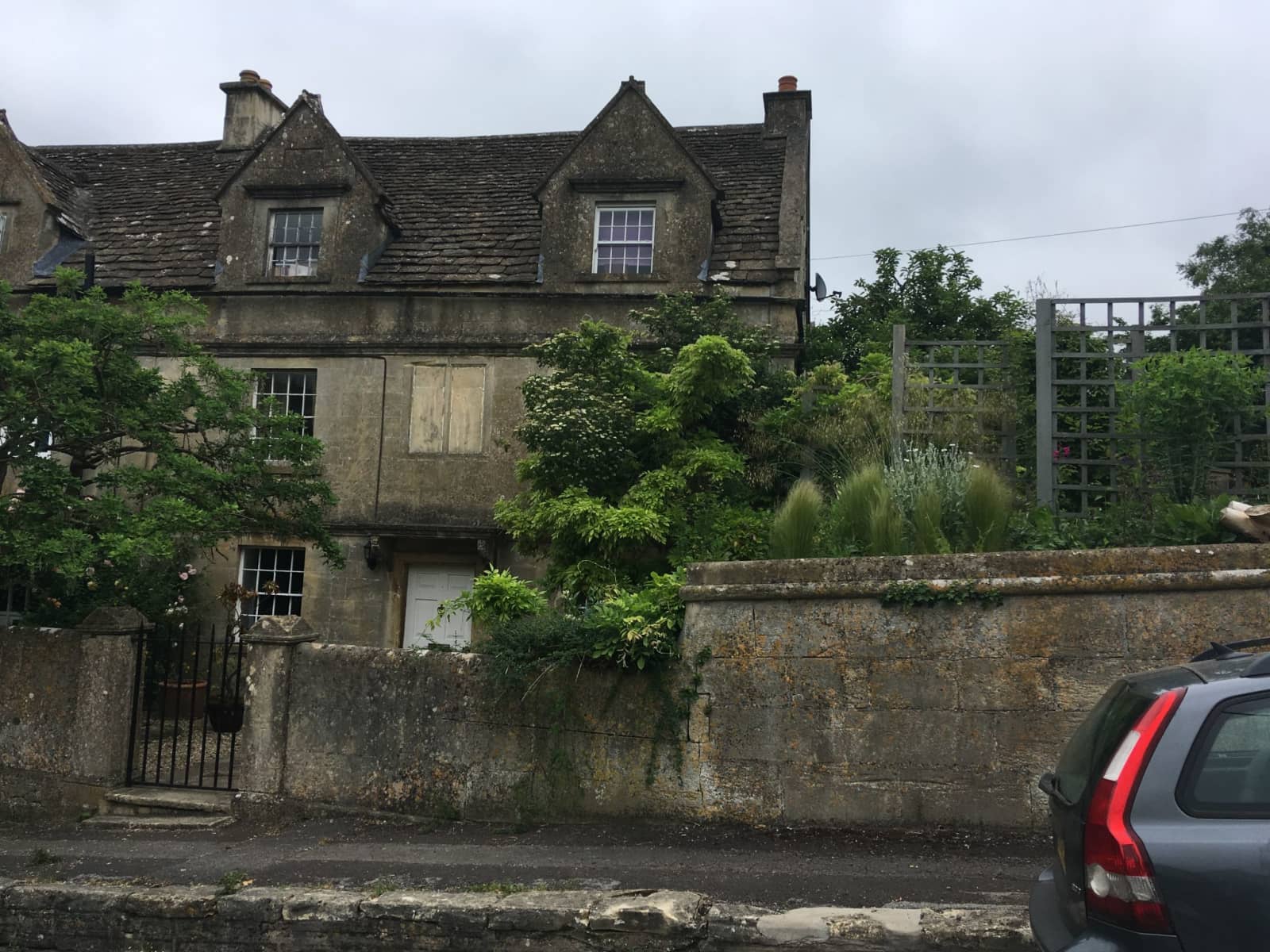 Pets
Dog
Cats
Introduction
We are Richard Sue and teenage Tilly Bean. Richard is a publisher based in London and I am a gardener. It's all about the dog! Our dog Geoffrey Boycott ( Boycs) has epilepsy. He has a new high tech nerve stimulator which is improving his condition and makes us confident that we can take some time off! Seizures are comparatively mild, but do require tummy rubbing! Frequency ...can be 2 or 3 a week or none for 5 weeks. We have developed poor habits - he sleeps in our bedroom and attaches himself very firmly to whoever is at home, not liking to be left by himself for more than an hour or so at a time. Good thing he is a really lovely boy, a good natured, good fun, gentle dog who makes friends wherever he goes.
Our Home & Location
We live in a period 17th century 3 storied family house, oak floors, beams, aga, open fires, log burner... and a good shower! Attractive terraced garden with west facing fab view from the deck. In the lovely village of Box, 5 miles from Bath. Quietly situated but 5 minutes from bus stop. Really lovely walks right on the doorstep. Beech woods, wheat fields, the beautiful Bybrook valley and stunning views. The village has a couple of pubs, p.o., convenience store, a great Indian and lots of friends! Writing this reminds me that we live in a really nice place.
House
High Speed Wifi
Family-friendly
City
Countryside
Responsibilities & Pets
Puss cats would love a stroke but really just need feeding and knowing someone is around. Heatwave as I write so maybe a bit of watering but primarily it's all about Boycs. He would need a couple of walks a day and company.
Cat(s): Viking is 5 years old, Verity is 5 years old
Dog: Boycs is 4 years old (Labradoodle)