Pet Sitter(s) for multi-pet home in Wiltshire.
Salisbury, United Kingdom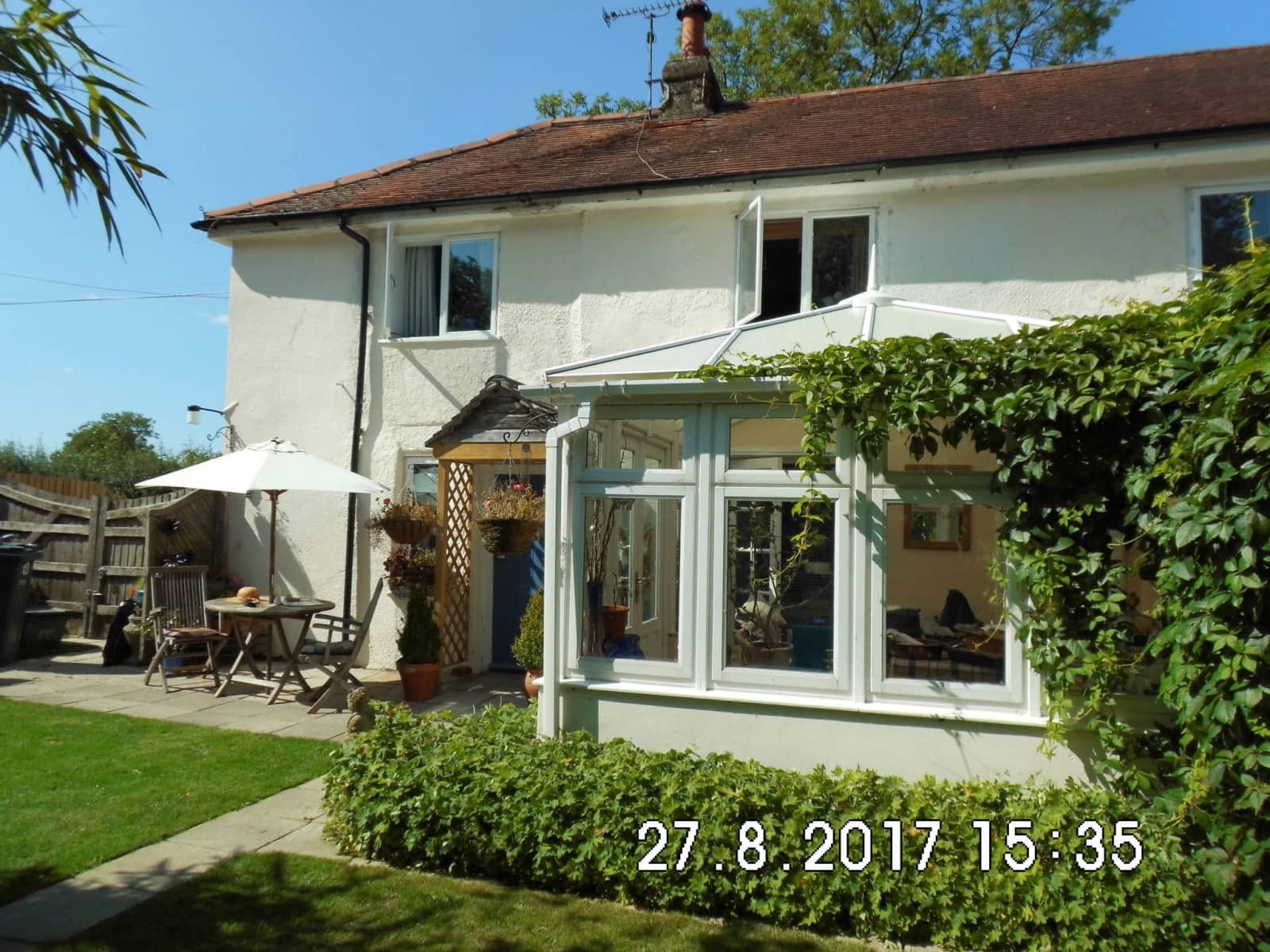 Pets
Cats
Fish
Birds
Small pets
Introduction
We are a semi-retired couple with an architectural practice working from home. We also have a home in France and we need someone to care for all our animals when we stay there several times yearly. We would love to find a sitter who would come back to us for repeat stays and who the animals would get to know. We have to date used a local pet care company who have visited daily; in fact we were their first clients 15 years ago. Being freer now we would like to stay longer in France but this would only be feasible with a live-in sitter for the animals,home & small garden.Our dates can be flexible to suit both us and the er us and ou
Our Home & Location
Situated in the Chalke Valley (History Festival fame) mid-way between Salisbury and Shaftesbury in the Cranborne Chase AONB. We are centrally placed for all types of day visits; Georgian Bath and Bradford-On-Avon (An hour and a quarter away), Salisbury and its cathedral and close (20 mins), the Saxon hill-top town of Shaftesbury (30mins), Bournemouth and the beaches (40mins) or a little further Swanage, Purbeck and the Jurassic coast. The waterfronts of Southampton (1hr) and Portsmouth (1.25hr) for Mary Rose, Warrior or Victory or the Spinnacker tower make super days out. As does the Isle of Wight, accessible from Lymington, Southampton or Portsmouth. Wimborne, Ringwood and the New Forest are all within easy range.
We bought this mid-nineteenth century semi-detached cottage 16 years ago and have been steadily renovating it.We are nearing completion with a downstairs loo still to add and the living room ceiling to re-plaster. It is dry-lined throughout and is now dry & cosy with a wood-burning stove for winter as well as the night storage radiators. Downstairs is the living room and conservatory with kitchen, entrance hall and bedroom 3/office. Upstairs is the main bedroom & its tiny ensuite, bedroom 2(guest) and bathroom and closet. There is a small back garden, drive and garage.
The cottage, situated in a quiet lane, overlooks fields on all sides. We back on to a field and footpath and there are some lovely walks to be had from the doorstep as well as in RSPB woods nearby.
Our village has lost its shop and pub but in the next village(4 miles) there is a celebrated "hub" with cafe and shop in the renovated chapel which is next door to the pub! Lovely watercress to be had at 50p/bag from the hut by the beds (fed by the clear chalk streams) and fresh eggs for £1 from a house nearby.In the other direction can be found a village stores and further pub.
There is a bus service to Salisbury and Shaftesbury with the stop 5 mins walk down the lane. It accepts national bus passes.There is also a very good express bus service from Salisbury to Bournemouth.

Please note: we do not subscribe to any form of television. There is a television for use with video or DVD players plus a good selection of DVDs.There is little or no mobile reception in the valley; you need to find a hill top!
House
Sitters need a car
Beach
City
Responsibilities & Pets
Ours is a multi-pet household: 2 Barraband parakeets, I African Grey parrot (we are hoping to take him with us), 4 cats (3 boys, 1 girl) 2 of whom are elderly, 13 chinchillas and 1 outdoor fish in the small pond and 3 outdoor rabbits .

Normally when we go away for a fortnight or less the rabbits and chinchillas and birds stay in their cages/hutches and are fed and changed in situ. So unless you would feel competent in handling and moving these pets into the outdoor run it would probably be best if they stay caged. Normally I let the rabbits have a turn in the enclosed garden every day and the chinchillas in turns over 2/3 days in the two runs. Our daily pet sitter friends do not let the animals out because of their insurance terms and the animals are none the worse for it when we get home. They do enjoy being free subsequently though!...

The cats will need feeding in the morning and evening, although it is usually on demand and who miaows loudest! Their water bowl needs changing daily. (No milk!) and Toby prefers his biscuits. We often take one of the cats with us so you may only have 3 to care for.They come and go through their flap or over the roof via your bed! Bassy demands YOU open the conservatory door for HER!

The birds need new food from their tin every day and their water bowls changed. They also appreciate very small pieces of apple, grape, celery leaves etc. The newspapers in the bottom of their cage may need changing. They normally get a daily "fly" in the conservatory but I would not expect the sitter to do this. They will go back on their own when it goes dark but sometimes I have to catch them by net.

The outdoor fish (one only) needs a very small pinch (5/6 pellets) of food daily.

The 3 outdoor rabbits have a bowl and a water bottle each which need replenishing daily or when needed. I also give them hay or grass or dandelions I pick from the lawn. They also appreciate carrot, apples, parsnip peelings etc but as with the grass, in moderation. The bottom of their cage is equipped with a plastic tray to catch droppings and this will need changing particularly in the summer to avoid fly strike. The tray can be pulled out and emptied into a bin bag or done out with a trowel/spade.The water bottles will need checking for fur (remove from spout) and will need cleaning out if green!

There are 4 chinchilla cages in the outdoor shed and 7 indoors.They need new food and water every day and a small amount of hay. The majority of the cages have pull-out trays to catch the droppings and for ease of cleaning. They have a sand bath which can be put into the cage for bathing 2/3 times a week. Water bottle nozzles need checking for fur build up and bottles for algae.They do make a mess around their cages with droppings so daily sweeping indoors is necessary!

This may sound a lot but you soon get into a routine and our pet sitter does it in 30-45 minutes. I like to keep on top of the cages and change 1/2 daily. They all have their own personalities and you will get to love them. + More info
Small pet(s): Honeybun is 4 years old (Rabbit), Harry is 4 years old (Rabbit), Otto is 1 year old (Rabbit), Raphael is 11 years old (Chinchilla), Puff is 10 years old (Chinchilla), Waldo is 7 years old (Chinchilla), Lorenzo is 3 years old (Chinchilla), Baba Lou is 3 years old (Chinchilla), Baby Beau is 4 years old (Chinchilla), Puffkin is 4 years old (Chinchilla), Lady Hamilton is 5 years old (Chinchilla), Oriel is 6 years old (Chinchilla), Gabriel is 6 years old (Chinchilla), Serafina is 3 years old (Chinchilla), Louisa is 5 years old (Chinchilla), Lori is 3 years old (Chinchilla)
Cat(s): Lucky is 13 years old (Bombay), Bastet is 16 years old (Persian), Tobias Louis felix is 5 years old, Pascal is 3 years old
Bird(s): Papagena is 7 years old (Antipodes Parakeet), Morse is 4 years old (Antipodes Parakeet), William is 1 year old (African Grey Hornbill)
Fish: Outdoors, Goldfish