Welcoming Family home with very friendly Border Terrier, two furry and greedy guinea pigs and three gold fish.
Bishops Stortford, United Kingdom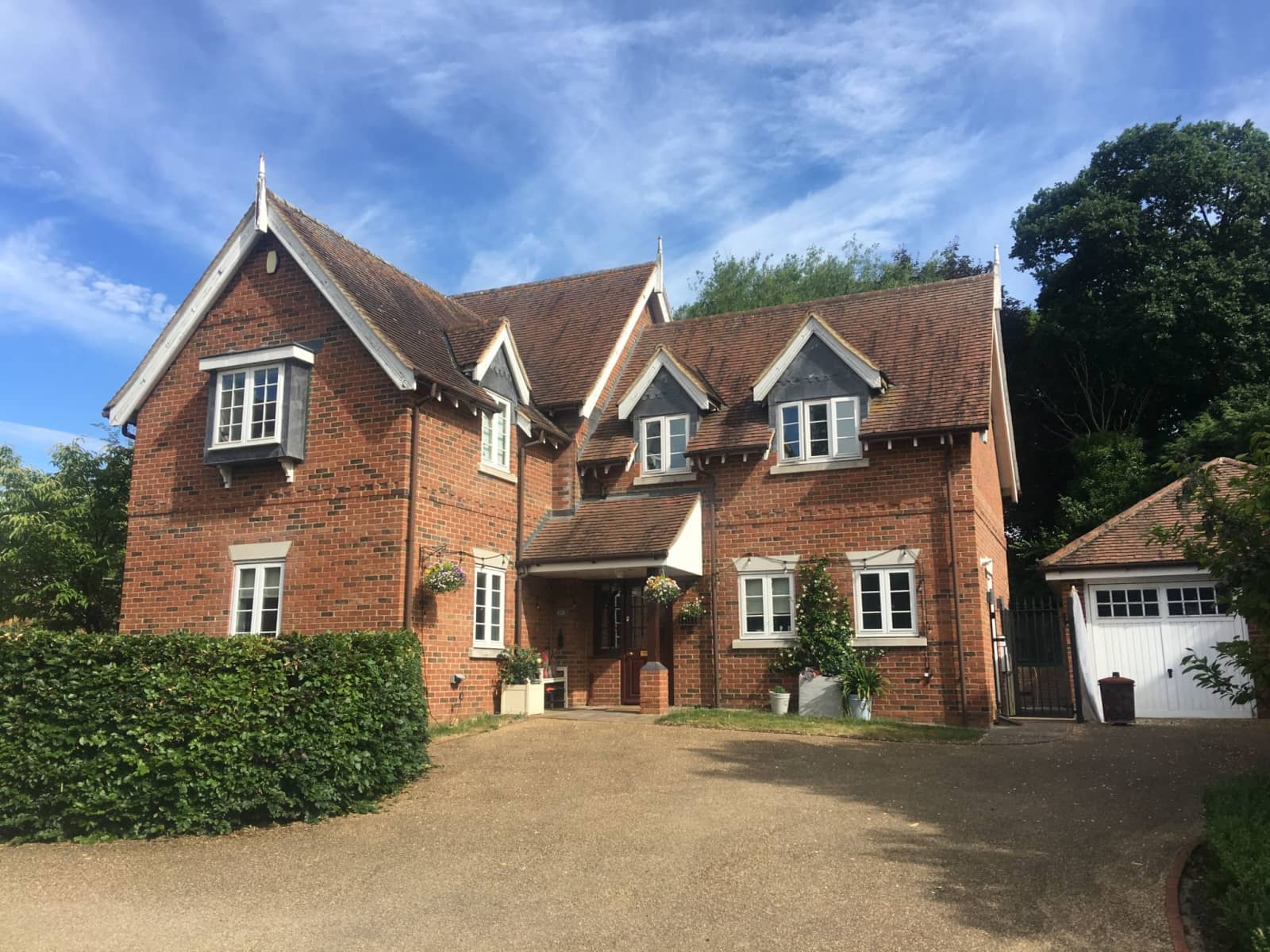 Pets
Dog
Fish
Small pets
Introduction
Hello and thank you for looking at our profile. We are an active family living in the North West section of Bishops Stortford, a growing market town in East Hertfordshire. Conveniently located, we are a 15 minute walk into the heart of the market town, with cafes, boutiques, shops, and a 20 minute walk from the train station - direct to Cambridge and London. Take a 5 minute walk from our front door and enjoy beautiful country side and woodland. The University town of Cambridge is a 20 minute train journey away and it's just 45 minutes by train into the heart of London. We love having such a large range of accessible lovely country walks right on our door step, and Barney our very friendly and loving Border Terrier is a great companion for walks, evenings enjoying a drink watching the local cricket team on the green ( a 5 minute walk from our home) and always a good companion on market days Thursday and Saturdays. Our daughter has two guinea pigs S'more and Oreo who live in our garden shed and are particularly partial to dandelions. We have two friendly gold fish won from a local fare who are thriving and their tank is in our kitchen We are looking for house sitters who love pets and we hope will enjoy our 4 bedroom peaceful family home with a sunny garden and outdoor BBQ. Located in a green and leafy private road with great ease of access to London, Cambridge and the great variety of walks right from our door. We travel as a family in school holidays but also with our work.
Our Home & Location
We have a four bedroom warm welcoming family home with off street parking. Located in quiet private road. Sunny front and back garden leading straight from the kitchen and living areas. With outdoor BBQ and dinning area, our home is fun and welcoming.
House
High Speed Wifi
Family-friendly
City
Countryside
Responsibilities & Pets
Please feed and care for our animals. Barney our 4 year old Border Terrier needs 3 walks a day, we walk him in the morning, around lunch time, normally part of chores/ running errands and later in the day. He is very sociable and we have always taken him everywhere with us, good on trains, buses and in the car. He has breakfast in the AM after his walk and a few dog biscuit snacks throughout the day. Smor & Oreo our daughters guinea pigs are one years old and are ever hungry and really rather cuddly. They require being fed in the AM, lots of vegetables and in the evening their guinea pig pellets. They love company and my daughter has created a great Guinea pig palace for them in our shed! Our gold fish Crunchie and KitKat just need a little bit of fish food in the am and pm.
Small pet(s): Smore is 2 years old, Oreo is 2 years old
Dog: Barney is 5 years old (Border Terrier)
Fish: Indoors, Kitkat and Crunchie - are the quiet calming ones of the family. Won at a local fare - these two have worked their way into our hearts. twix is the oldest and biggest but has been with us the shortest after we adopted him.