Larry the lurcher!
St Albans, United Kingdom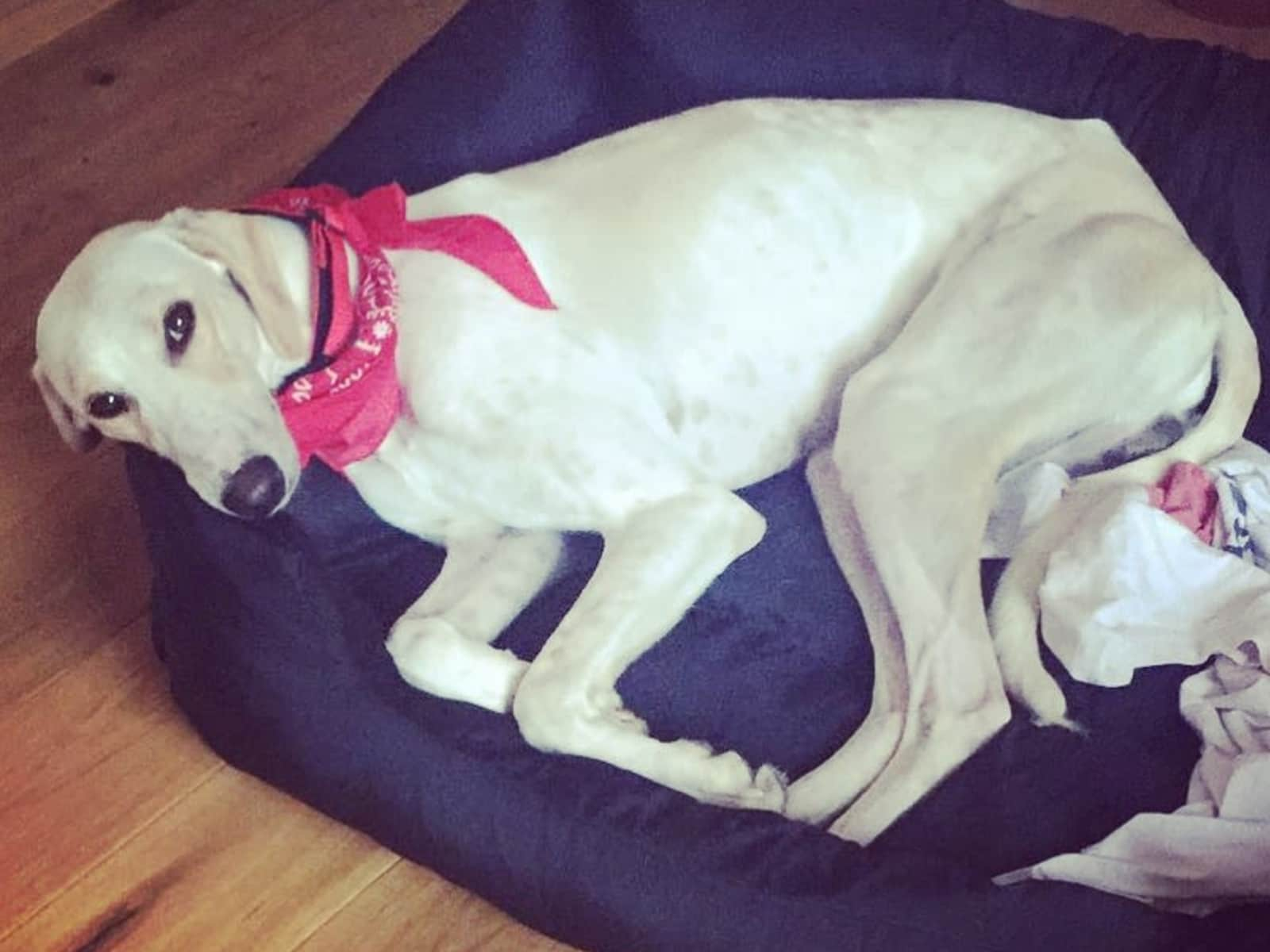 Introduction
Larry is a new addition to the home. He's come from the rspca and is a little nervous but the most gentle and loving dog I've ever met.
Our Home & Location
2 floor flat in the center of town.
Responsibilities & Pets
I'm looking for someone to meet with myself and Larry a few times before committing to anything as he's such a shy dog but there are a few dates that i need to go away. He spends most of his day snoozing or cuddling and just needs some company and a loo break (it's currently too hot for daytime walks.) He doesn't like being left alone for too long so I'd prefer someone who would enjoy chilling out with him at home and going to dog friendly places so he has lots of company!