Looking for a sitter for our two fabulous dogs, cat and poultry in our Eco Thatched house.
West Kington, United Kingdom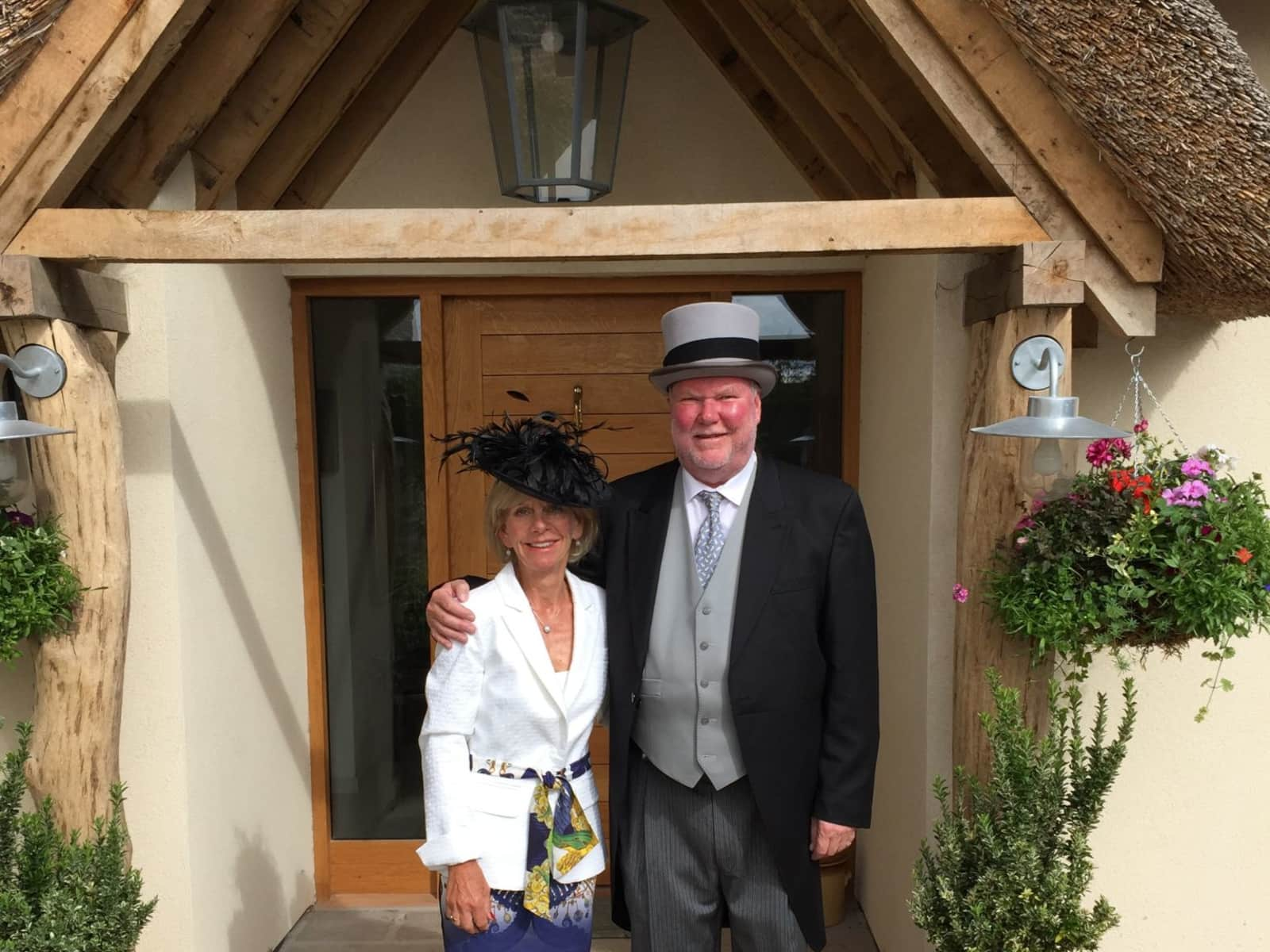 Pets
Dogs
Cat
Poultry
Introduction
My husband is semi retired and we spend time in South Africa each year. In addition to this we have a son working in Singapore and my husband's daughter is in Australia with her family at the moment, so we are travellers! Unfortunately my husband has not been very well over the last few months and we have also acquired a new puppy, which is a 'full on' commitment, therefore life is somewhat different at the moment and our plans this year are more fluid. However whilst I may need someone next month, the firm dates I have are late Spring. This 'Sit' will suit an active, energetic, non smoking singleton or couple, who enjoy rural life and will care for our animals and home as we do.
Our Home & Location
We live in a very original dwelling which was built five years ago - basically an Eco thatched house with a heat source pump and PVT panels. Our home has an open plan area on the ground floor with access to large patios. There are five bedrooms - three ensuite, including one bedroom on the ground floor (where you would be staying) It is exceptionally well appointed throughout and has all the luxuries of a modern home. We live in a quiet village, a few miles away from the Historic City of Bath surrounded by beautiful countryside, ideal for those long walks. There is no shop or public transport, although a neighbouring village does have a Post Office and General Store, approximately two miles away. There is also a Golf Club in the area and various pubs, but not in our village. A car is essential.
House
Sitters need a car
High Speed Wifi
City
Countryside
Responsibilities & Pets
We have two fabulous dogs - a border terrier in her elderly years and a four month old ridgeback puppy. They require love, attention and a certain amount of understanding! The puppy is currently having three half hour lead walks daily with a good rest for at least an hour in between. The terrier is only joining in for the middle walk, she is approaching fifteen and although she enjoys this activity, things could change! Both the dogs have wonderful temperaments and whilst the terrier spends most of the day asleep the puppy is 'full on' when she's awake! Ridgeback puppies are extremely energetic, enthusiastic and demanding, you need to be prepared to give a lot of time to her and she will be very responsive. She will be attending obedience classes which I would like you to continue in my absence?

We also have a two year old cat who thinks she is a dog and lives at night indoors! I keep bantam Peking chickens as well, who have daily needs, but this is not complicated....

Although, we employ a gardner and cleaner ( who only 'flicks' in our absence) once a week, I would expect the sitter/s to keep the house clean and tidy. We had rather a challenge on our return one year, so only a 'neat freak' needs to apply!

I realise looking after a puppy is an added responsibility, so I need to be assured that anyone taking on this assignment is totally capable, confident and experienced. + More info
Poultry: Chickens, I have six Peking Bantems - 2 cockerels and 4 hens. They all live very luxuriously in their own area amongst the fruit trees. They can't get into the main garden and the gate is shut during the day whilst they roam free. I had a visit from the Fox last year and lost four hens, so I now have an electric fence which I hope will deter any more activity!
Cat: Kommetjie is 2 years old
Dog(s): Karoo (Rhodesian Ridgeback), Bonnie is 15 years old (Border Terrier)
Previous sitters
January 2018 | Stephanie

November 2017 | Stephanie