Looking for a sitter for our two fabulous dogs, cat and poultry in our Eco Thatched house.
West Kington, United Kingdom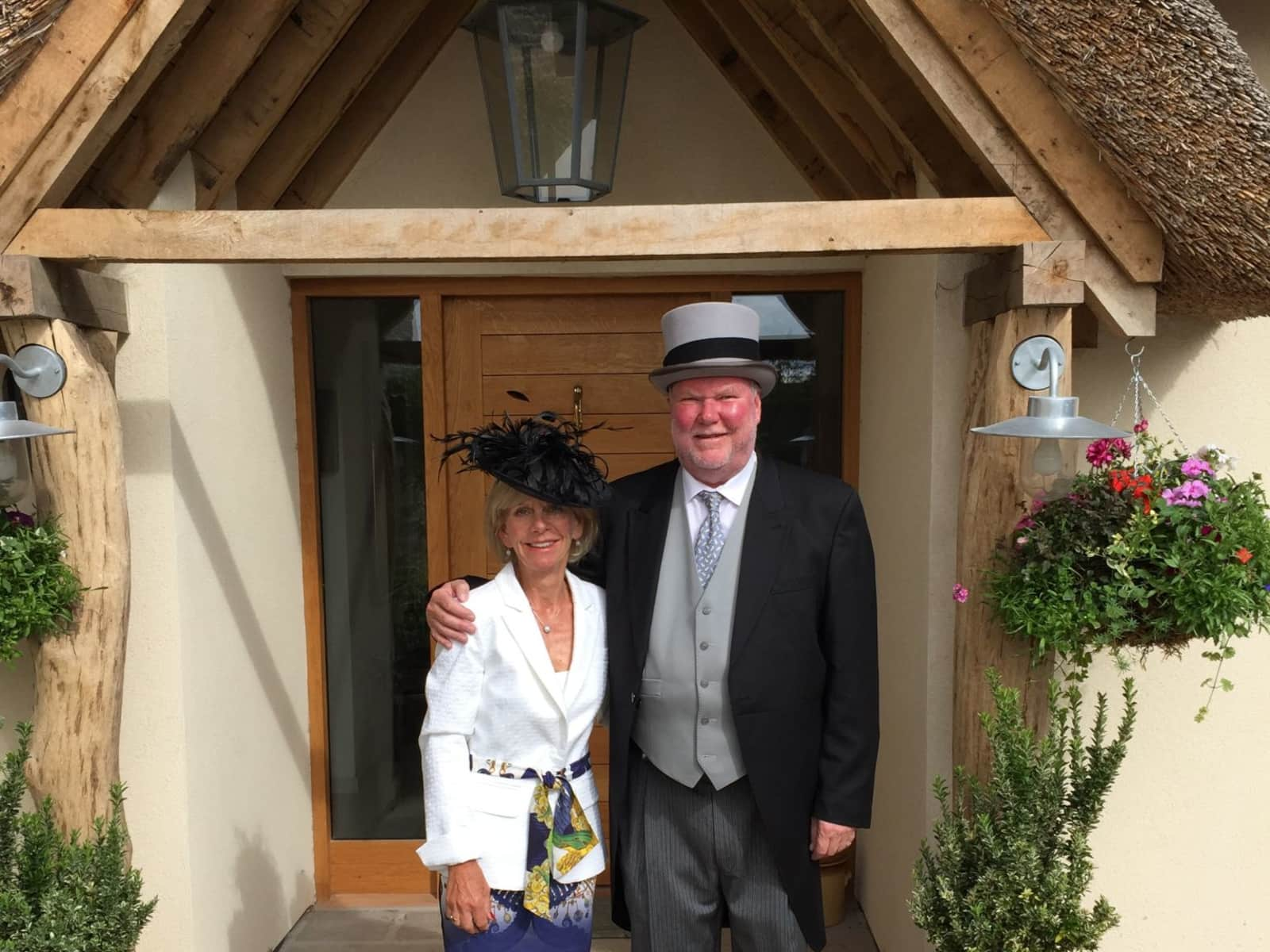 Pets
Dogs
Cat
Poultry
Introduction
My husband is semi retired and we spend time in South Africa each year. In addition to this we have a son working in Singapore, so that is another trip that happens regularly and next year we will have my husbands daughter living in Australia for a while. This Summer we have two short European breaks planned, so we are quite busy travellers! I haven't the dates for next year yet, but shortly I shall be looking to find a sit, in the meantime I'm just looking for this Summer. Ideally I would like to have the same sitter for both and even next year, but realistically this probably won't happen! The 'Sit' will suit an active, non smoking singleton or couple, who enjoy rural life and will care for our animals and home as we do.
Our Home & Location
We have built four years ago an Eco thatched house with a heat source pump and PVT panels. Our home has an open plan area on the ground floor with access to large patios. There are five bedrooms - three ensuite, including one bedroom on the ground floor (where you would be staying) It is exceptionally well appointed throughout and has all the luxuries of a modern home. We live in a quiet village, a few miles away from the Historic City of Bath surrounded by beautiful countryside, ideal for those long walks. There is no shop or public transport, although a neighbouring village does have a Post Office and General Store, approximately two miles away. There is also a Golf Club in the area and various pubs, but not in our village. A car is essential.
House
Sitters need a car
High Speed Wifi
City
Countryside
Responsibilities & Pets
We have two fabulous well behaved dogs - a border terrier in her elderly years and a nine year old ridgeback. They both require love, attention and a good daily walk of approximately one and a half hours each day, although the terrier can have 'time out' depending on her mood! Whilst the dogs have wonderful temperaments, they are enthusiastic with a lot of energy, so this exercise makes your life easier! We also have a young cat who thinks she is a dog and lives at night indoors! I keep bantam Peking chickens as well, who need daily attention, but this is not complicated.

Although, we employ a gardner and cleaner ( who only 'flicks' in our absence) once a week, I would expect the sitter/s to keep the house clean and tidy. We had rather a challenge on our return one year, so only a 'neat freak' needs to apply!...

It should be noted that the ridgeback got hit by a car when we were away one year and whilst it could have happened on anyone's 'watch' I am extremely sensitive in this area too, so I need to be assured that anyone looking after our animals is totally capable and confident. + More info
Poultry: Chickens, I have ten Peking Bantems - 2 cockerels and hopefully 8 hens (1 still unsure of!). They all live very luxuriously in their own area amongst the fruit trees. They can't get into the main garden and the gate is shut during the day whilst they roam free.
Cat: Kommetjie is 2 years old
Dog(s): Barclay is 9 years old, Bonnie is 14 years old
Previous sitters
January 2018 | Stephanie

November 2017 | Stephanie