Looking for a reliable multi-talented animal lover
Petersfield, United Kingdom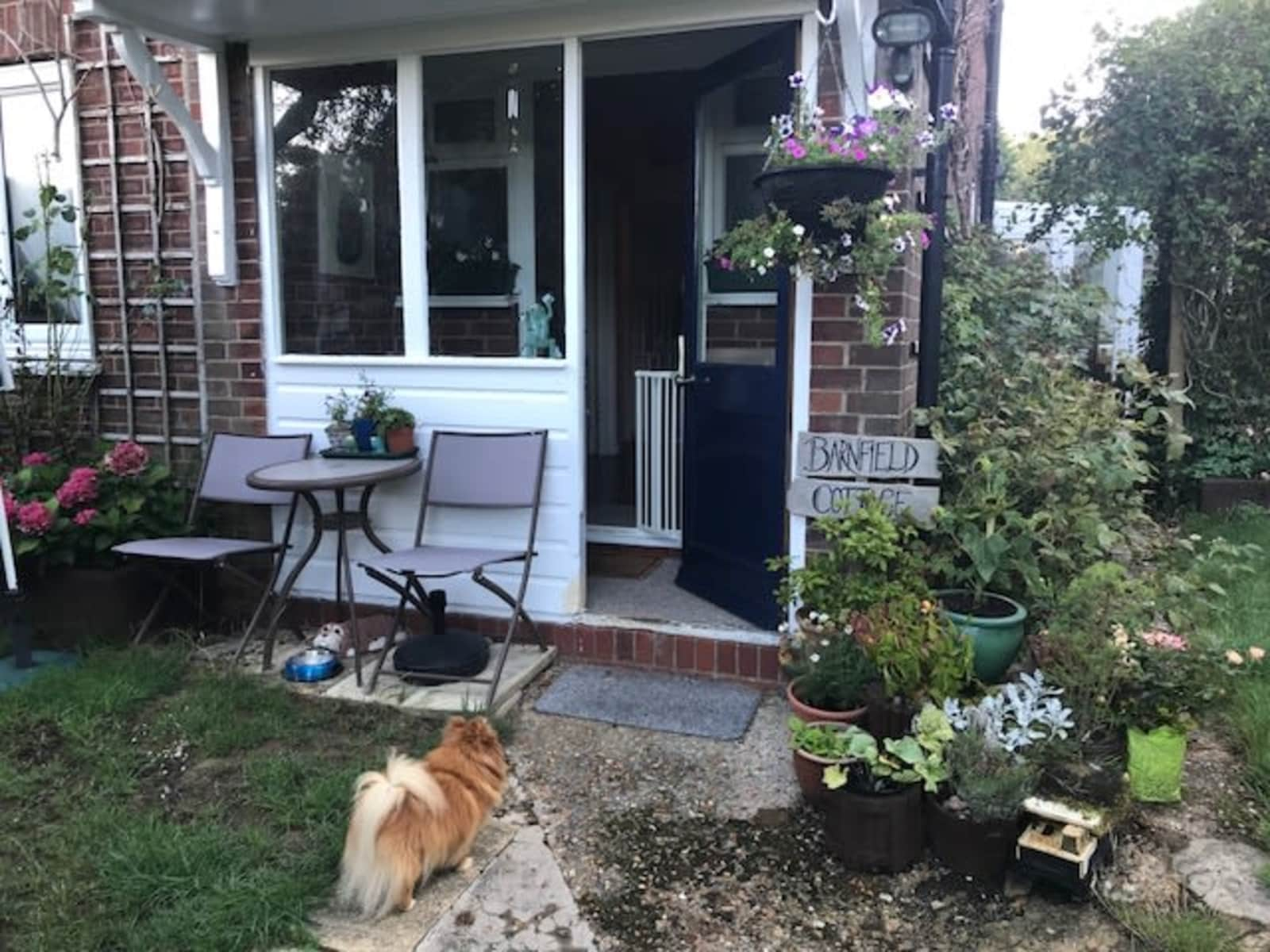 Pets
Dogs
Cats
Fish
Bird
Small pet
Introduction
Hello, we are two best friends that share our home with a mixture of wonderful creatures. Merle is studying to be a nurse at Surrey Uni and I am an office manager in a busy rural estate office. We have a modest house in a semi rural location
Our Home & Location
We live in a tiny hamlet know as Lower Bordean which is north of Petersfield in the beautiful South Downs National Park. Although we have a few neighbours there are no amenities within walking distance so a car is imperative.
House
Sitters need a car
Basic Wifi
Countryside
Responsibilities & Pets
We have four chihuahuas, 3 boys and a girl. Tuka is the old man, a very delicate little boy with no teeth, then there are the brothers, Frostie and Rudi adopted from a shelter at around 8 months of age, they had a bad start in life and require patience. Little Wiggy is the lady of the gang but she is a bit of a tom boy! The dogs are fed twice a day, they have a fair sized garden to run around in and they sleep on the bed!! The cats are fed twice daily and are very independent girls, they have microchip cat flaps and let themselves in and out at will. We have 8 aquariums of varying sizes, the fish tank lights need to be switched on daily, the fish are fed twice daily and lights need to be turned off in tanks at bed time. The parrot house is cleaned daily and she is fed once a day, one bowl of nuts and seeds and another with a mix of salad, fruit and veg, she likes company and having someone to chat to! The gerbils need feeding once a day.
Small pet: The boys is 2 years old (Gerbil)
Cat(s): Minx is 7 years old (Mix-breed), Jinx is 7 years old (Mix-breed)
Dog(s): Tuka also known as Bean is 14 years old (Chihuahua), Rudi also known as Doodie is 7 years old (Chihuahua), Frostie also known as Rooskie is 7 years old (Chihuahua), Wiggy is 3 years old (Chihuahua)
Fish: Indoors, We have 8 tropical fish tanks with a variety of colourful characters
Bird: Crackers is 19 years old (Grey Parrot)