Our friendly, lovable Boxer needs company and love while we are away.
Four Marks, United Kingdom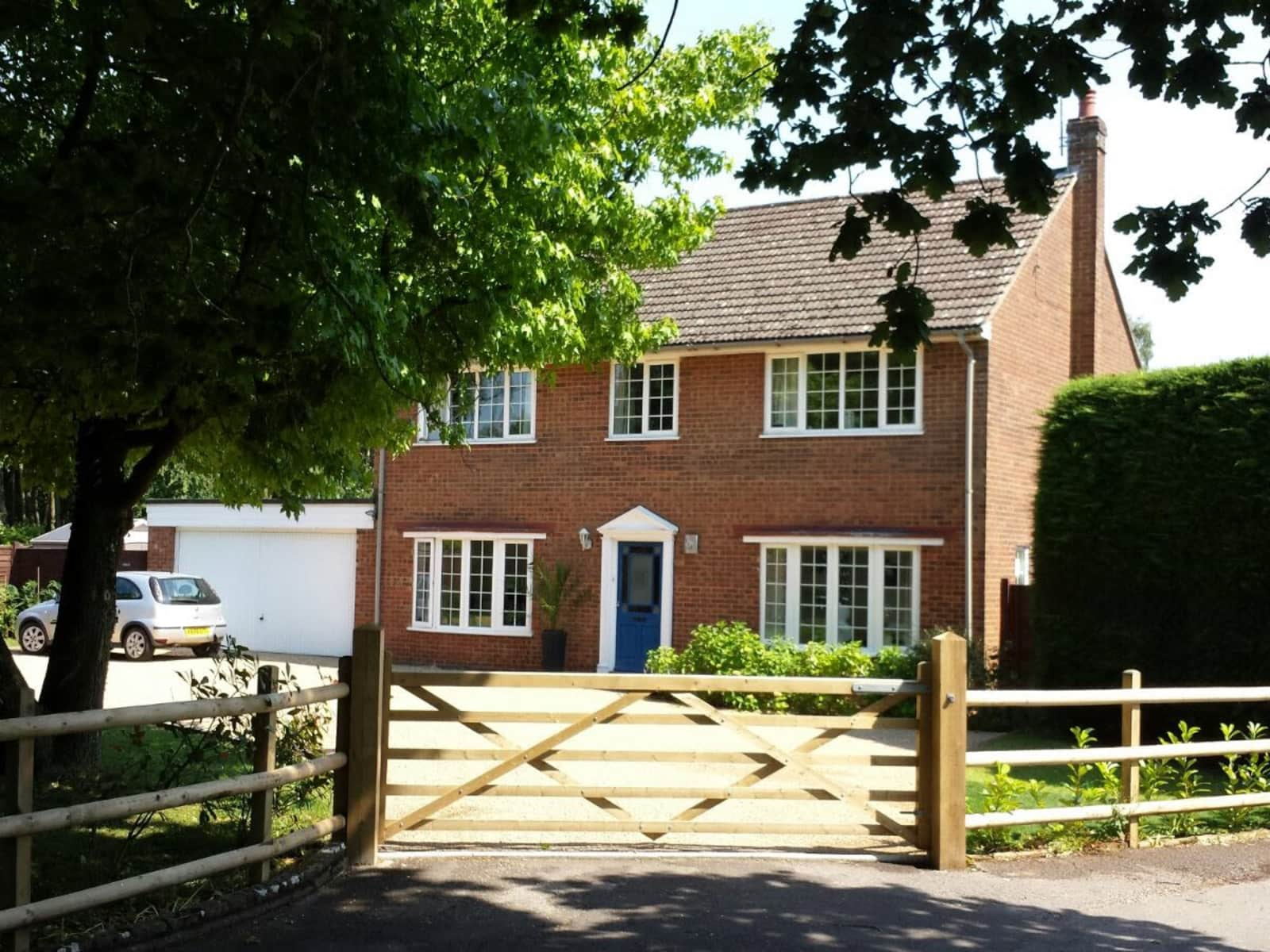 Pets
Dog
Fish
Introduction
We love our dog very much but also like to go away for a couple of weeks per year on holiday. We have just lost our regular sitter so need someone who we can be sure will enjoy being with Levi as much as we do. He is quite a clown and very loving.
Our Home & Location
We live in Four Marks which is on the edge of the South Downs. We are also just a couple of miles from Jane Austens House and Gilbert Whites House is not much further. Four Marks has a parade of shops and selection of takeaways which is just over 1/2 mile away. The town of Alton is 6 miles away with Waitrose, M&S and Sainsburys. There is a bus service from outside our house to Alton or Winchester which is only 20 minutes away by car.
We have a 4 bedroom detached house which we have just finished renovating to a high standard. It is clean, modern and bright. We have a large frontage to the house and a nice back garden to play and sit in. We have a lovely neighbour who would be more than happy to help while you are in our home. We do have a second car which we could insure for the right person.
House
High Speed Wifi
Family-friendly
Countryside
Responsibilities & Pets
Levi does not have any medical problems at present. He needs feeding twice a day, a good walk and cajouling into going out for a last wee a about 10pm. Possibly just as importantly he needs someone who will be with him with a friendly stroke and possibly a comfortable knee to cuddle up to. He is used to sleeping in our bedroom in his own bed but we could get him used to sleeping on the landing if necessary. He normally awakes at 8 am and kisses us until we get his breakfast. He loves pottering in the garden especially the front so he can dog and people watch. He is used to a good walk each day of an hour ( this could be split into 2 x 30 mins) or more. We live near a park which then leads you towards the South Downs and lovely woodland. We needs someone who wants a friend in dog form. He loves cuddles and a game of tug but he is 8 and sleeps from 6 pm through to bedtime. Plus the odd snooze during the day.
Fish: Indoors, 1 small cold water tank and 1 small tropical tank. Tropical tank in kitchen Which has a few male guppy's, a growing Plec and a tropical frog. They all get different foods. Pinch of dried food for guppys, 2 talents for plec and a 1/2 tub blood worms for frog. They all eat the blood worms. Coldwater Platys in the study. turn light on for 10 - 12 hours a day and feed them in the morning one pinch of bloodworms and 6 granules of fish food.
Dog: Levi is 9 years old