Dogs and cat sitting near the New Forest!
New Milton, United Kingdom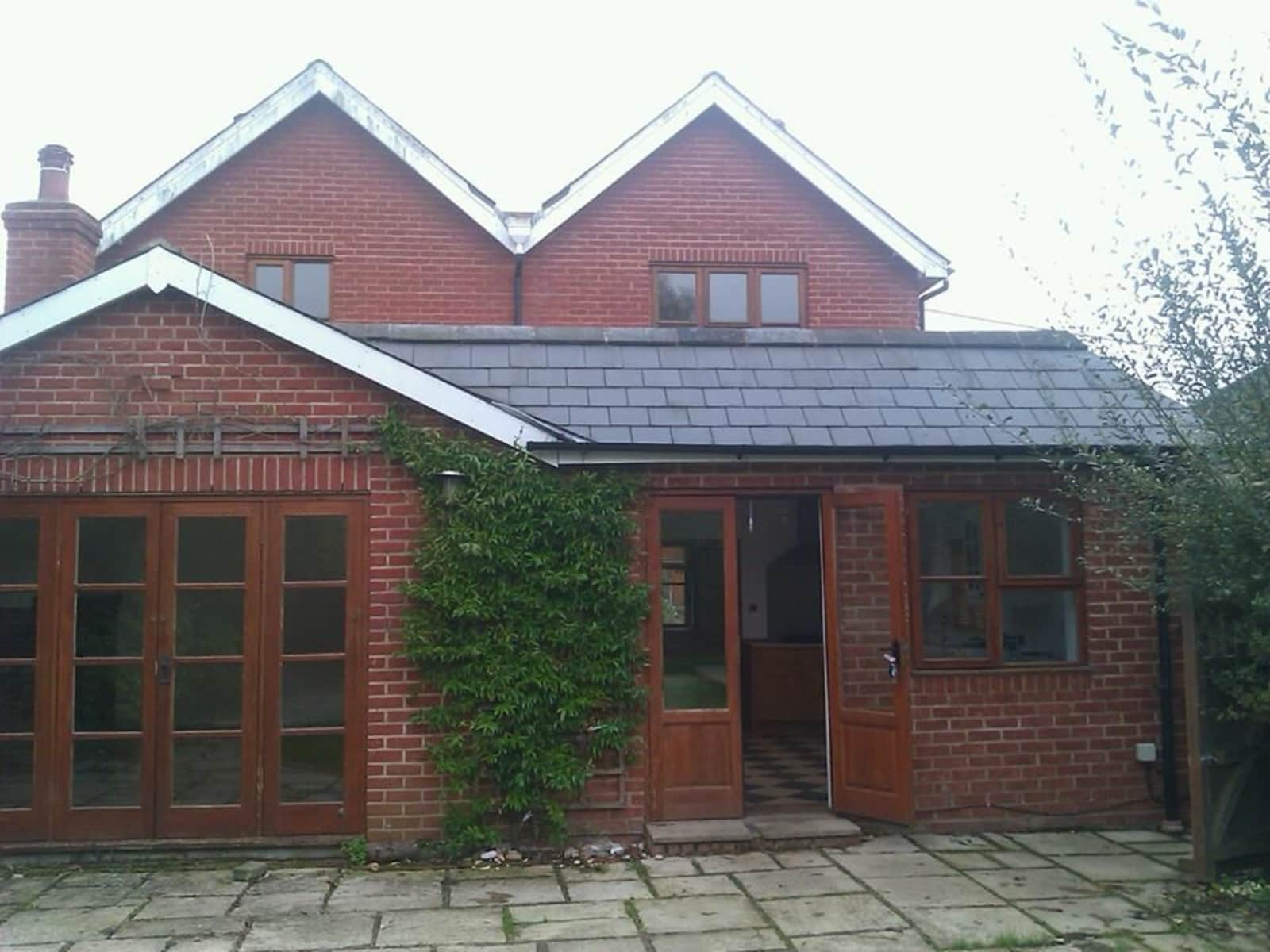 Pets
Dogs
Cat
Poultry
Introduction
We are looking to travel and live abroad for 3 months from September 2018 to December 2018. We have 2 dogs and a cat. Our dogs are used to having people at home, however they are happy to be left alone in the house for a few hours a day. My husband works from home and therefore is at home with the animals. However, we do go out on day trips and the dogs a very happy as long as they are together. We have a 3 bedroom detached house with pool (if you would like to use the pool there would be a running cost). We live just minutes from the New Forest and about a 5 min drive from the beach. Our local supermarket is a 5 min drive, or 20 min walk. New Milton has it's own train line travelling to Bournemouth, Southampton and London Waterloo (1 hour 40 mins). There is also a bus route.
We would need a deposit of 1000 GBP which would be reimbursed at the end of the 3 months (May be negotiable depending on references).
Our Home & Location
The house is a Victorian 3 bedroom detached house. The house has a large kitchen with oven, microwave and coffee machine. Large dinning room. Large sitting room with wood burner (some wood will be provided), T.V. (50 inch), PS3 and Wii U. Master bedroom with Kingsize bed, second bedroom with King size t.v. bed. Large bathroom with luxury large bath, shower with rain shower head. Utility room with white goods. Downstairs small toilet. Bedroom 3 will be closed off with no access and office will be closed with no access.
High speed Fibre Wifi throughout the house, sitting room and main bedroom have wired Ethernet ports....
Combi heater, washing machine, radiators in all rooms, tumble dryer, dishwasher.
Front garden - Gravel drive, wood shed.
Back garden - Pool (Switched off/supplied at cost), table, chairs, gas bbq, outdoor arm chairs, large rear garden, green house (not currently used). If the garden needs mowing then please use the lawn mower in large shed. Shed - One adult bike and child's bike.
The house is situated a stones throw from the New Forest and Barton on Sea. Easy travel to Bournemouth, Salisbury, Southampton and London. + More info
House
High Speed Wifi
Family-friendly
Beach
City
Countryside
Responsibilities & Pets
Alfie is an 11 year old golden retriever (neutered). Alfie loves new people and animals. Alfie will be excited when he first meets new people but soon settles.
Elsa is a 3 year old cocker spaniel. Elsa can become anxious without her brother, they must be together at all times. Elsa is a typical cocker spaniel, she likes long walks and company. Both very friendly and good with other animals and children....
Saffy is a 9 year old Norwegian Forest cat. Saffy can be shy of new people. Once Saffy has settled with you she likes to have cuddles.
Chickens - 3 egg laying chickens - Chip, Fluer and Clara.
Responsibilities-
Feed the dogs twice a day,
Keep the cats food bowl topped up at all times,
Walk the dogs 30 - 60 mins a day (Alfie has a nose collar to stop him from pulling),
Brush Elsa 3 times a week,
Brush Saffy once a week,
Brush Alfie once a month,
Giving them love and attention,
If going out leave both dogs in the kitchen,
Picking up dog mess in the garden,
Cleaning out cat litter tray,
Collect eggs daily,
Clean out chicken coop once a week,
Feed chickens and water once a day,
If staying around the house let chickens out of the run to roam the garden,
Make sure the run is closed when the chickens have gone to bed. + More info
Poultry: Chickens, 3 chickens - Chip, Fluer and Clara. Egg laying, live in Egglu with run.
Cat: Saffy is 9 years old (Norwegian Forest Cat)
Dog(s): Alfie is 11 years old (Golden Retriever), Elsa is 3 years old (English Cocker Spaniel)