Looking for Dog Loving House Sitters
Basingstoke, United Kingdom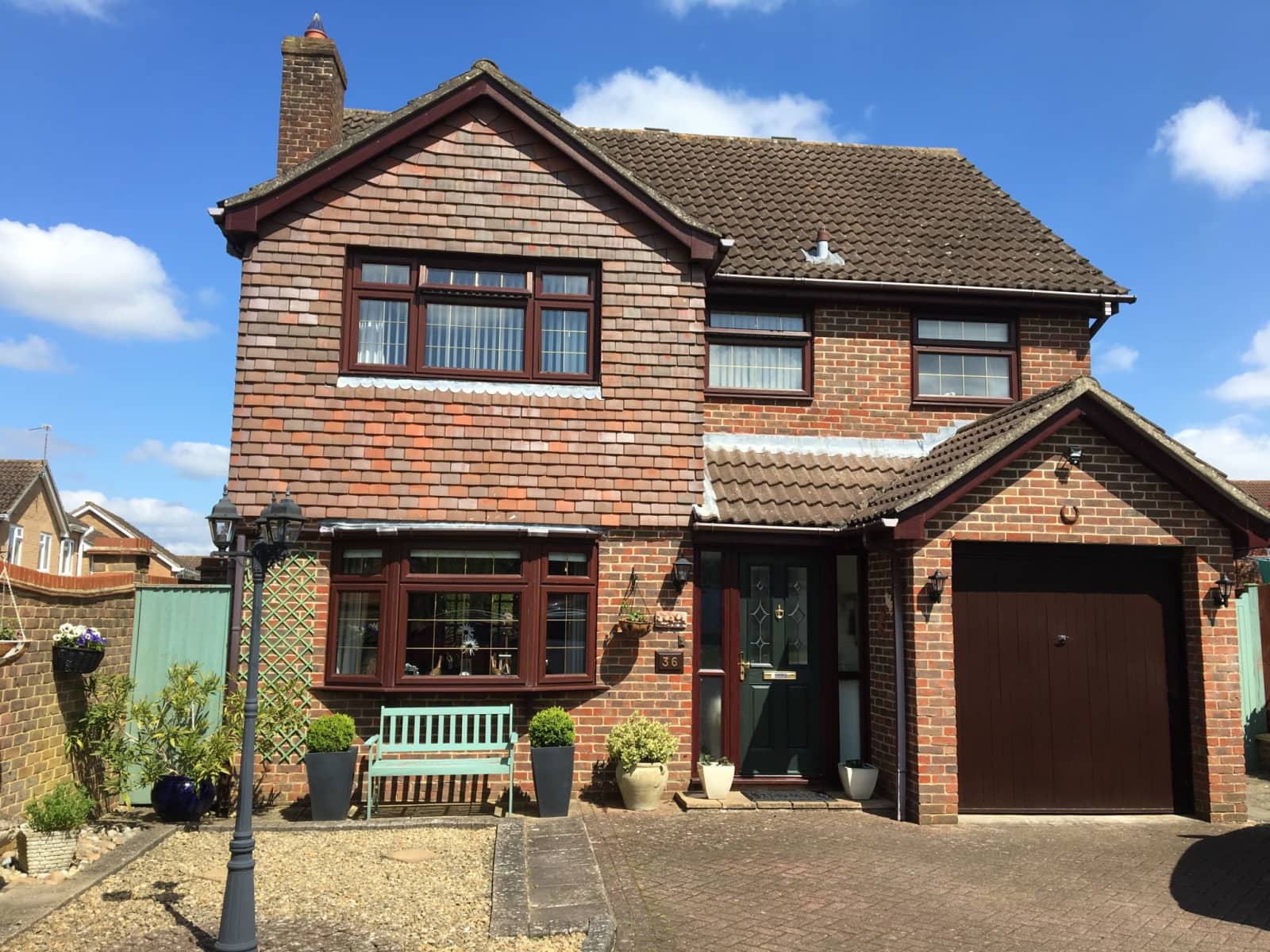 Pets
Dogs
Introduction
We are a retired couple with two great dogs, Alfie and Charlie. We have never used house sitters before but have recently found it more difficult to find suitable boarders where they can stay in other people's homes. So we have decided to try having people to stay in our home where they can be cared for in their familiar surroundings. We often take holidays where the dogs can come with us but it is nice for us to take a break now and again without them. However, we would only do this in the knowledge that they are being lovingly cared for and their daily routine is kept as normal as possible. Being retired, we are at home a lot so
Alfie and Charlie are used to us being around most of the time. We love our garden which, although small, is well maintained and great to sit in on sunny days!
Our Home & Location
We live in a four bedroom, two bathroom detached property on a small quiet estate of similar properties. We have a fairly large kitchen/diner with electric oven and halogen hob, dishwasher, fridge and tumble dryer with table and chairs. There is also a utility room with freezer and washing machine and access to the rear Garden. Our dining room is used as a small lounge with a second TV with freeview. Off of this is a conservatory with sofa and chairs. This is a great place to sit and relax with the dogs. Our main lounge has a larger TV with freeview. To the front of the property is ample parking for three cars. We are situated about 3 miles from Basingstoke town centre on the west side of Basingstoke within easy reach of the M3 - 50 miles to London and 30 miles to the coast . We have lots of local amenities including large supermarkets, pubs, doctors, chemist and green areas which are all within easy walking distance and great for local dog walking. A car is not essential as everything is within a short 10 minute walk and bus stops are also very nearby taking you to Basingstoke town centre.
We are surrounded by the beautiful Hampshire countryside and pretty villages with superb dog friendly pubs and lovely walks. We are also lucky enough to have at least 4 large parks within a 2 to 10 minute walk where the dogs can enjoy running free and chasing after a ball!
House
Disabled access
High Speed Wifi
City
Countryside
Responsibilities & Pets
Our main concern is that our dogs are well looked after and well cared for. They do have a fairly fixed daily routine which includes having their breakfast around 8.30 followed by a walk at about 10.30 for an hour. In the summer months we walk them again around 4pm for 30 minutes and then they have their main meal at about 5pm. Both Alfie and Charlie are not used to children in the house and they would not get on with other pets in the house. They are allowed upstairs but not to sleep. They both have beds downstairs and will quite happily sleep for a full 8 hours or longer at night. They are fun loving happy dogs who get on very well together. Alfie loves his food and will always let you know when it's meal time! Charlie on the other hand is not so bothered about food and sometimes needs a little coaxing. They love their toys and have a whole box full which they often empty. Tuggy is a particular favourite game and Charlie quite often wins! They both love people and can be quite boisterous but soon settle down once they get to know you. They are both good to walk off lead but only in open spaces away from any roads. Alfie is a bit of a puller on lead so we have a special harness which completely stops this and gives you control. Alfie likes to swim whereas Charlie will only paddle! They can be left alone in the house for a maximum of up to 2-3 hours so Housesitters would need to be prepared to stay reasonably close by in order to avoid being out for long periods of time.
Our house is kept generally tidy and clean and we would expect it to be maintained as it is found. The garden is small with no grass so is very easy to maintain. We have a stoned area for the dogs to do their business so makes for easy pooper scooping! Can be hosed down too for hygiene purposes. It would be great if my pots could be watered during dry weather as it's always sad to return to dead flowers and plants. We don't have any house plants to worry about. We are looking for non smoking house sitters who would love being in our home to share it with Alfie and Charlie in much the same way as we do. They are fun loving dogs who have a lot of love to give and they are very good friends and get on well together.
Dog(s): Alfie is 7 years old (Goldendoodle), Charlie is 3 years old (Maltese Shih Tzu)
Upcoming sitters
May 2019 | Lesley
---
Previous sitters