13 Week Old Spencer Needs A Loving Sitter
Fleet, United Kingdom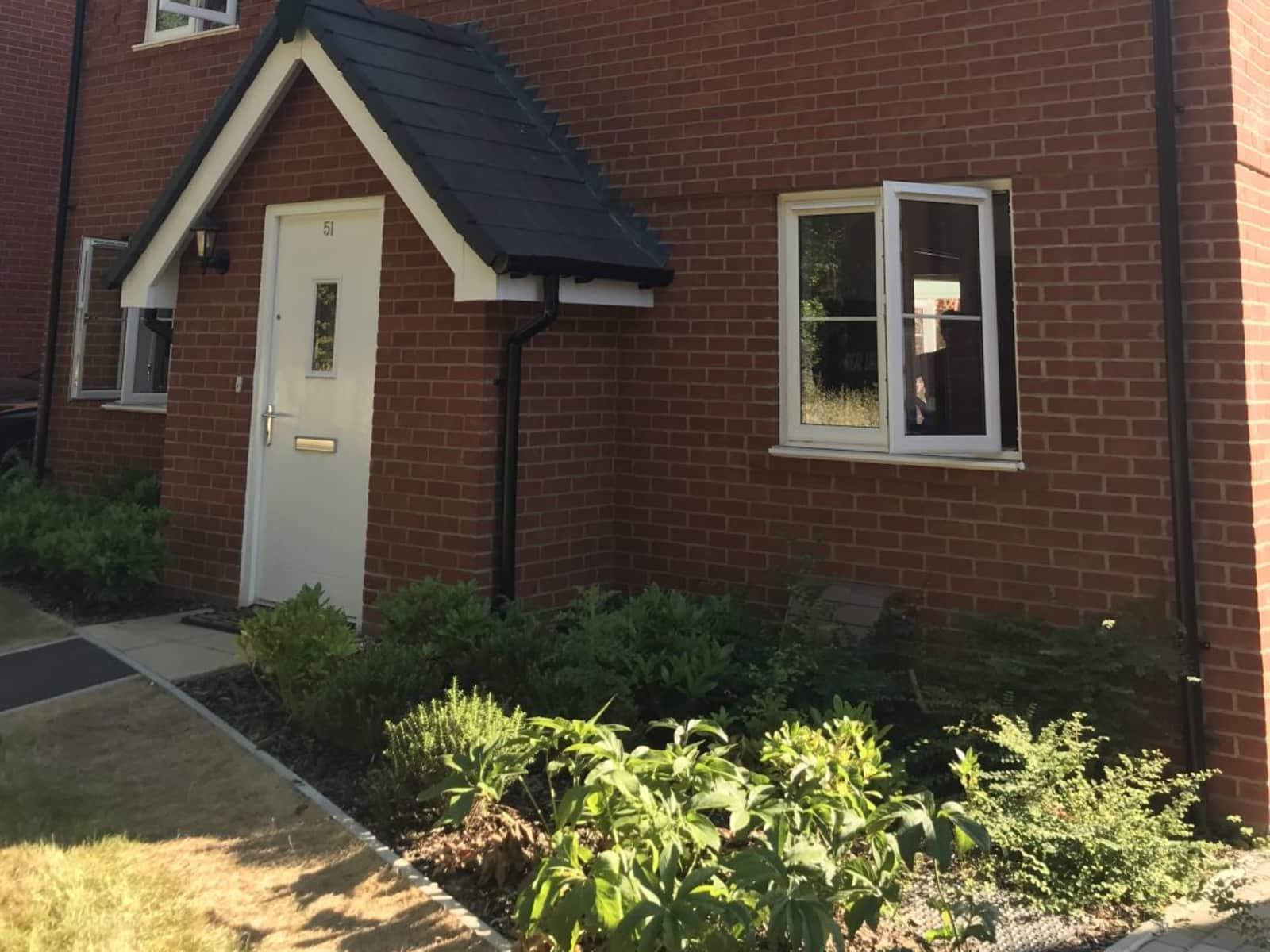 Pets
Dog
Introduction
Rob and I have been together for over 10yrs and married for 7yrs. We have 2 wonderful boys, George 7 and Samson 5.
We bought this new build to give us more space and it's a beautiful community for our family to grow up in. Our home looks out on to woodland with a wide array of wildlife.
We had a Cocker called Jake till 4 years ago, who we adored. He went over the rainbow at 14yrs old and left us empty but full of wonderful memories.

I'm a housewife now, I used to be a Dental nurse and Rob is a sales director at a software company.
We need a Spencer/ housesitter due to having booked our holiday before knowing when Spencer would arrive. It is going to be hard for us all and especially him to be apart but this is the best answer to our problem.
We hope that who ever comes to our home will enjoy it just as much as we do and will have a fantastic time and create great memories with our bundle of fluff Spencer.
Our Home & Location
We moved to our new home last year with our 2 boys. It's a 4 bed detached house facing woodland with owls and deer, a double garage and south facing garden. The bedroom accommodation for the sitter/sitters would be our guest room, King size double with en-suite and built in mirror wardrobes.
The area is a brand new development/ community with lots of parks and woodland, dog friendly pubs within walking distance, one with a putting green is splendid! Also there are 3 shops (Sainsbury's, co operative and Tesco with petrol garage). Local Chinese/ fish and chip shop, also pizza takeaway and of course a fantastic Indian and Nepalese. Our vets is on the estate too, within walking distance....
Fleet is a lovely little town just 3 miles away with restaurants, train station shops etc and Farnham and Guildford within 10 miles. London via train about 35/50 mins depends on train and which local station used. A beautiful spot in our eyes. + More info
House
High Speed Wifi
Countryside
Responsibilities & Pets
We have been waiting for a Bernese Mountain Dog for well over a year or so when a brilliant breeder has one going we snapped Spencer up. Unfortunately we had booked our holiday, so need people prepared to look after Spencer at 13 weeks old for just over 2 weeks.
He will need lots of love and guidance to right and wrong in a kind way only. No smacking or shouting should not be used....
He should not jump up or down to many things as they grow so fast and the bones are easily damaged by over excitement, just be weary and no jumping in or out of cars for sure or beds or sofa's.
To be fed and watered per instructions, lots of positive play time with small treats, only little walks no marathons . 20mins twice a day roughly. Not to be left for longer than 3/4 hours at a time as he will get lonely and prob be bursting for a wee etc. Grooming 3 times a week at least with treat well done after.
Feeding 3 times a day.
Any training will be greatly appreciated but not essential.
Hoping to get him to sleep in a crate but will update this once we have a routine in place. We pick Spencer up on 4th July. We are so excited to have this wonderful new addition to our family and hope someone can enjoy him too! + More info
Dog: Spencer (Bernese Mountain Dog)