The Feebs and Tucks await their match - are you up for the job?
Tenbury Wells, United Kingdom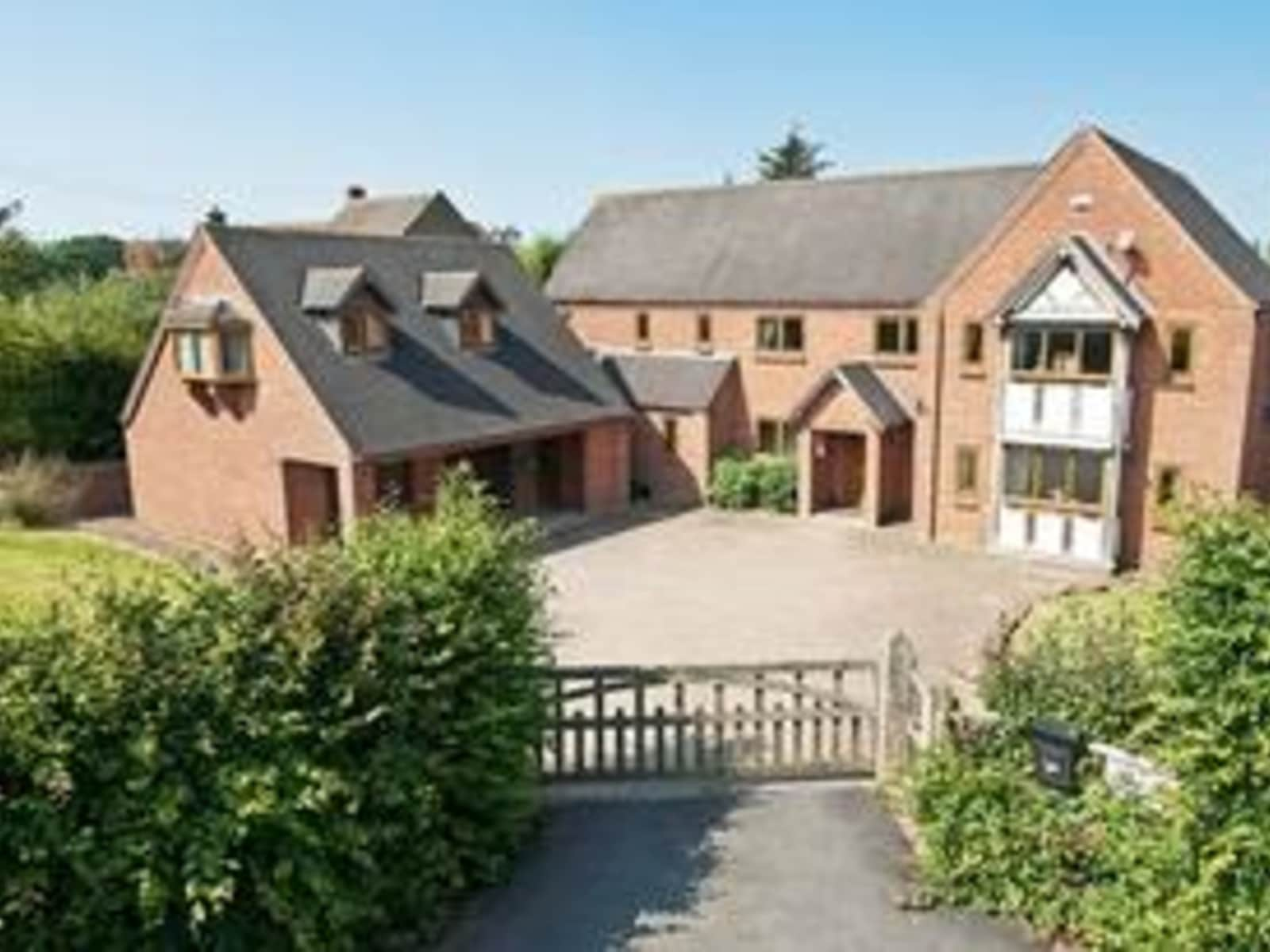 Pets
Dogs
Introduction
We are Phil and Ria Baxter, both professionals with our own businesses. Phil's business revolves around software architecture, and Ria's is a day centre supporting older and vulnerable adults, many living with dementia. We have been married for 38 years, and have lived in Tenbury Wells for the past 19 years. We are fortunate in that the dogs are always with one of us, including at work with Phil during the day.

Our passion is scuba diving, which we've done for over 20 years, and we like to get away at least once a year for an underwater adventure.
Our Home & Location
We are in a beautiful rural location, two miles from the town of Tenbury Wells, Worcestershire and 8 miles from Ludlow. We border Herefordshire and Shropshire, so the area all around is quite stunning. There are lots of fabulous places to visit if you like the open countryside and gardens, do lots of walking and like to visit great pubs. The surrounding towns and villages are very quaint (think black and white properties and tea rooms galore), and if you like the cities, you can also get to Hereford, Worcester, and Kidderminster within 40 minutes by car. Birmingham is 40 miles away, but why on earth would you even want to go there?

You will need your own transport, as public transport is appalling in Tenbury, and the nearest railway station is 8 miles away (Ludlow or Leominster)....

If you just want to relax, our home is comfortable and perfect for kicking back and chilling.

Our house is quite 'high tech', so you will need to not be frightened by technology! Luddites need not apply!

There is a fully equipped gym if you like to keep fit (although the dogs will do that for you quite easily!). We have wifi broadband (rural, so no fibre, sadly), and half decent mobile signal with most providers.

The kitchen is very expansive, so if you like cooking, you're in for a treat. Tenbury has great local produce, so you will eat well. If you like dining out, we can recommend lots of great pubs and restaurants in a 15 mile radius and you won't be disappointed. + More info
House
Sitters need a car
Basic Wifi
Countryside
Responsibilities & Pets
We need a reliable, honest, housesitting couple, who are experienced in looking after and walking our two medium sized, but energetic, dogs. The terrain can be hilly, and wellies are a must.

You will need an appreciation of the countryside and not leave the dogs for more than 5 hours a day....

Phoebe is an 11 year old Patterdale Terrier, who is cheeky and full of fun. She loves long walks, but cannot be off lead, as she has selective hearing when it comes to recall, and the pursuit of rabbits, pheasants and squirrels hold much more interest than any human could (even one with sausages and chicken, believe it or not). We also have a permanent foster dog, who is a Staffordshire Bull Terrier, called Tucker. He is absolutely fantastic on recall, hates the car, and enjoys long walks. He has one 'bionic' titanium knee, so although he loves his ball and frisbee, he can no longer be allowed to overdo the exercise for fear of sudden movements threatening the stability of his good knee. He is incredibly enthusiastic in everything he does, but mature and calm environments are better for him. He can get very anxious if he is left too long, and can lick a kitchen wall to death in no time. If you have ever feared the breed, Tucker will change your mind and you will be a convert. You can see more of Tucker and Phoebe on Tucker's facebook page -https://www.facebook.com/AHomeForTucke + More info
Dog(s): Phoebe, AKA The Feebs is 12 years old, Tucker, AKA Tucks is 12 years old (Staffordshire Bull Terrier)