My Owner's Looking for Someone Kind and Caring - Can You Help?
Great Malvern, United Kingdom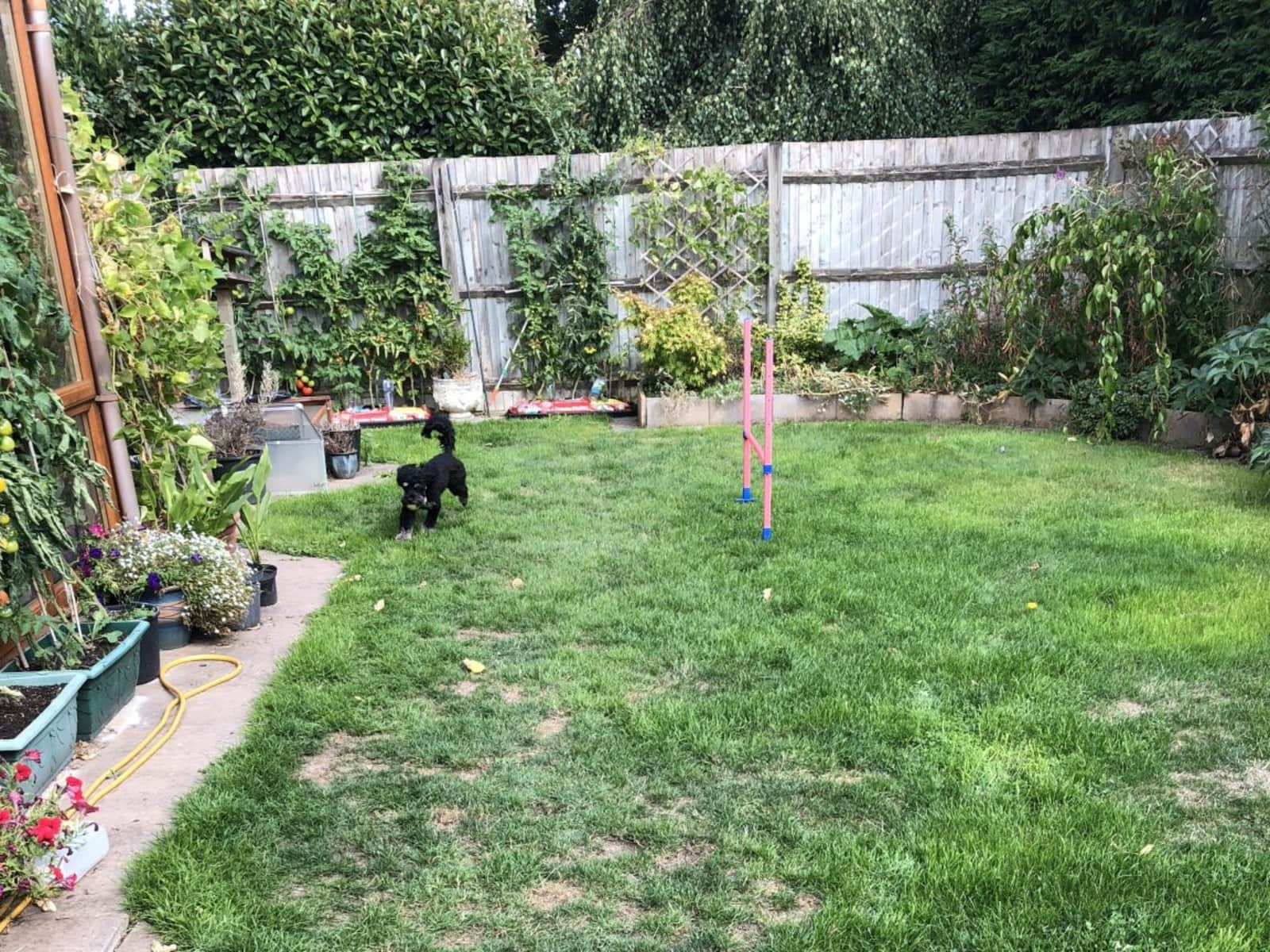 Pets
Dog
Introduction
Hi,
I am a busy musician with the most lovely 2 and a half year old dog called Lenka. My work sometimes necessitates me travelling to accompany my daughter or her singing/violin students in and around London/Brighton.

I always try to take Lenka with me whenever possible but there are times when she cannot be accommodated - I hate the thought of putting her in kennels so have joined this site to hopefully find a better, kinder way for her to be looked after in my absence....

Lenka is a bundle of energy. She's a mix of Cocker spaniel,papillon and poodle and would play 'fetch the tennis ball' 24/7 if it were possible. We attend agility lessons weekly - she is brilliant but hampered by my incompetence and the incapability of her owner to run fast enough to keep up with her!!

When I am involved with teaching a student or practising music related things Lenka lies patiently waiting for the tennis ball game to be resumed!!!

There are lovely walks virtually on my doorstep which we enjoy taking with reasonable frequency but I guess Lenka might say she would happily go out twice as often! + More info
Our Home & Location
Apart from the close proximity of open-space walks (mentioned above) there is a fairly good range of shops in nearby Barnards Green which is within easy reach on foot from our home.

Our home is certainly not of the Homes and Gardens magazine minimalist variety - I have yet to meet a talented, working musician whose home is not rather on the cluttered side as, indeed, mine is; but I am told it is a warm and welcoming place.
House
Disabled access
High Speed Wifi
Countryside
Responsibilities & Pets
With regard to Lenka;
She has a digestive disorder which tends to make her stools loose so the vet advises she has two meals daily each consisting of: -
• a portion of cooked white fish (approx 70-75g - I cook 4 fillets from the freezer at a time which covers two days' of meals,
• with puréed cooked vegetables (approx 80-90g which I put into individual mini Tupperware containers and freeze, 4 of these are defrosted at a time to match with the of cooking the fish.
• One measure of FOS supplement gets sprinkled on each meal and stirred into the fish/veg,
• EVENING meal ONLY add a capsule of protexin powder
• Approx 20g of the special diet kibble supplied by the vet
• 5-6g fish4dogs kibble

No treats during the day...

Bedtime;A salmon coloured bone shaped biscuit, with a tuna flavour light-coloured bone-shaped biscuit and a small section of a salmon stick (approx one third of the length of a full stick)
I'll show you where these are stored


The tortoise:-
Daily
• Half a round lettuce or dandelion leaves
• half an apple cut into quarters and de-cored
• Half of a tomato + More info
Dog: Lenka is 2 years old