York, North Yorkshire with Sally the cat
York, United Kingdom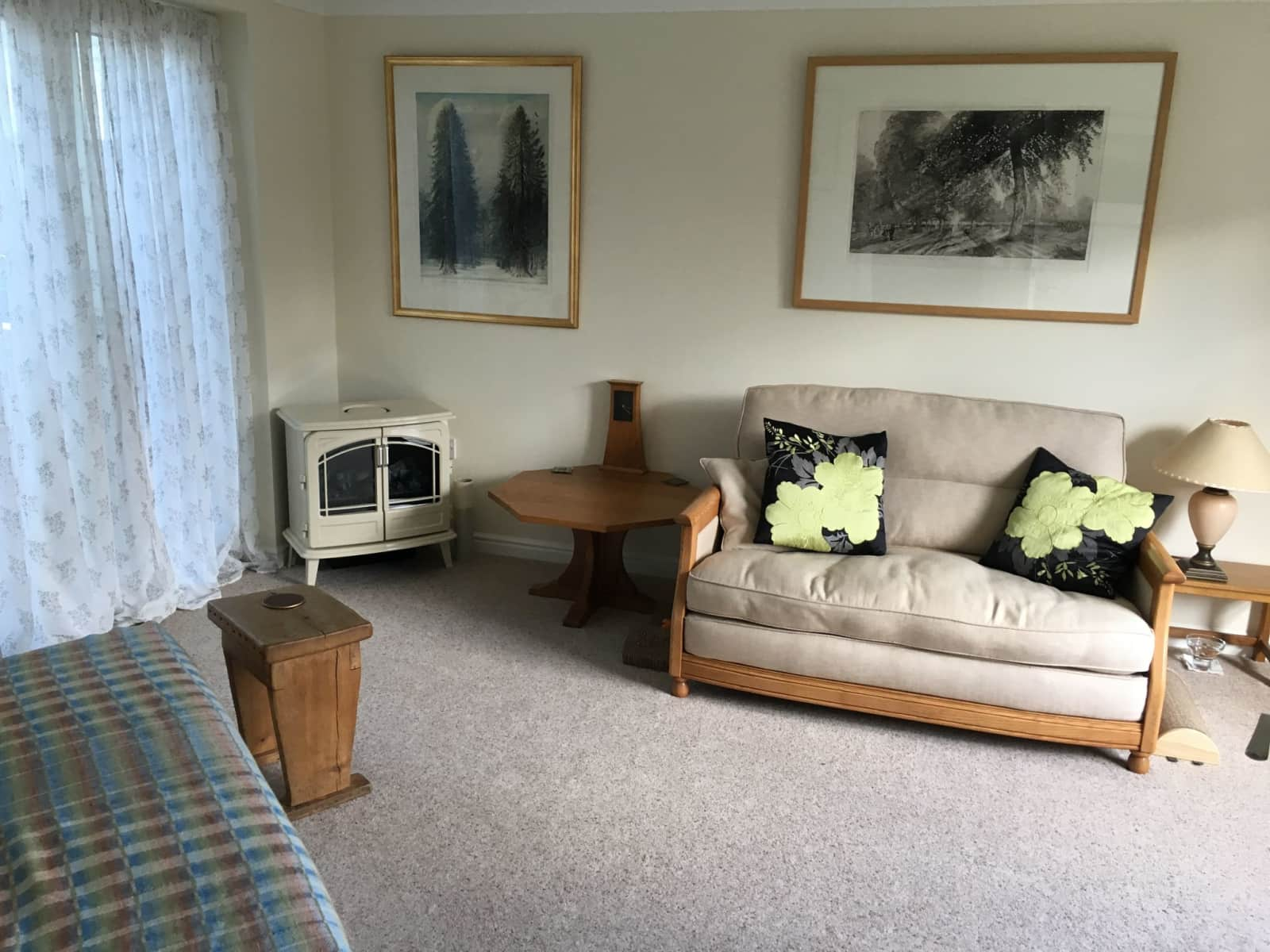 Pets
Cat
Introduction
Hello everyone. I love to travel but hate leaving my lovely cat Sally especially as I know she will miss me. I live in the beautiful city of York, about a mile from the centre. I used to work in primary education being a headteacher for many years until I retired early and worked from home helping to run a training and consultancy business.

I love animals, wildlife, keeping healthy and spending time being outdoors. I regularly walk a friend's dog and have been involved with cat rescue work....

I'm looking for sitters who want both just a few days in York as well as for longer periods at various times of the year. Please contact me if you are interested. I'm fairly flexible with dates. Thanks. + More info
Our Home & Location
Our home is a small detached house close to the centre of York but in an extremely quiet location. There is a lovely 40 minute walk into the centre of York alongside the river Ouse or you can catch the bus which runs every 10 minutes. The beautiful countryside of the North Yorkshire Moors is a short drive away whilst the coast is about one and a half hours drive. Harrogate is 40 minutes drive away or 15 minutes on the train. York railway station is a 10 minute bus ride away. There are many attractions in and around York; the stunning York Minster, the city walls, Jorvik Viking Centre, Railway Museum, and amazing restaurants and shops.
House
Basic Wifi
City
Countryside
Responsibilities & Pets
Sally is very easy to care for. She's a home loving cat and never, ever wanders far from home. Her territory is mainly the walled back garden and front garden. She is good natured, gentle and a little timid. She has never bitten or scratched me intentionally. All she needs is to be cared for lovingly and with sensitivity. Feed her and fuss her occasionally and keep her safe. She isn't a lap cat but she does like to snuggle next to you on the bed hiwever, she is easily persuaded not to if you prefer. Although once she's settled she doesn't move all night. She loves to know someone is there. If you do stay, she'll be one of your easiest of pets to look after. I'd also like someone who will water the house plants and the pots in the garden if needed and cut the very small front and back lawns once a week during the growing season. Some dead heading and very basic gardening would be appreciated. Keeping our home clean and tidy is an absolute must. I'm rather fussy about cleanliness. We have some very kind neighbours who will be on hand to help you with anything and if you are planning the occasional longer day out they will be happy to come to feed Sally. I would prefer applications from single ladies please but I won't completely rule out older couples. None smokers only please.
Cat: Sally is 6 years old