Take care of my gorgeous Lola, the Princess
Portadown, United Kingdom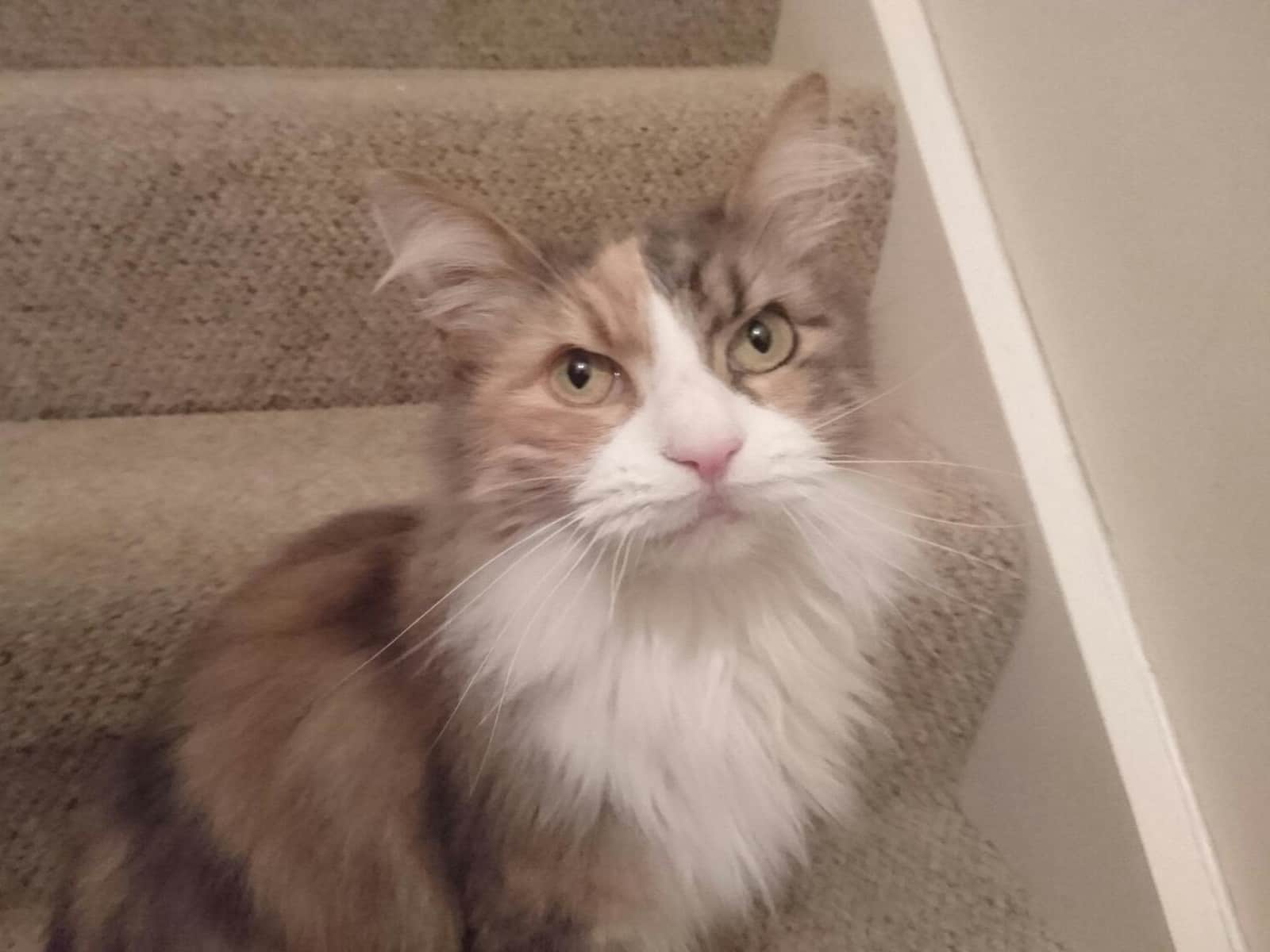 Pets
Cat
Introduction
I like traveling a lot but I've been asked absurd amount of money to catsit. My cat is Lola, a 4 year old maine coon. I got her when she was 2yr. She is very sweet but very shy, she gets stressed very easily and she doesn't like loud noises. She is also very picky with food. I call her the Empress, or my psychocat, but I love her! That's why I would not want to move her to another house or a cattery during my absence. She is mainly an indoor cat but she can go outside anytime she wants through a cat flap in the kitchen.
Our Home & Location
The house will be free to live in or just to come for pop in visit. It's quiet area in the outskirts of Portadown, 30 minutes from Belfast and 1.5hrs from Dublin.
The house is fully furnished, with 2 bedrooms and 2 additional rooms. Kitchen and living room are quite big. 3 bathrooms, of which one is ensuite. Small front and back garden....
Private parking available at the back of the house. + More info
House
Sitters need a car
High Speed Wifi
Family-friendly
City
Countryside
Responsibilities & Pets
I can offer the house to whomever is available to take care of Lola. But as she is quite independent, even pop in visits (one a day) would be sufficient to feed/play/cuddle my Lola. She usually doesn't use the cat litter as she goes outside. but it might happen that it needs cleaned/changed.
Cat: Lola is 4 years old (Maine Coon)