House Sit in the centre of Edinburgh City
Edinburgh, United Kingdom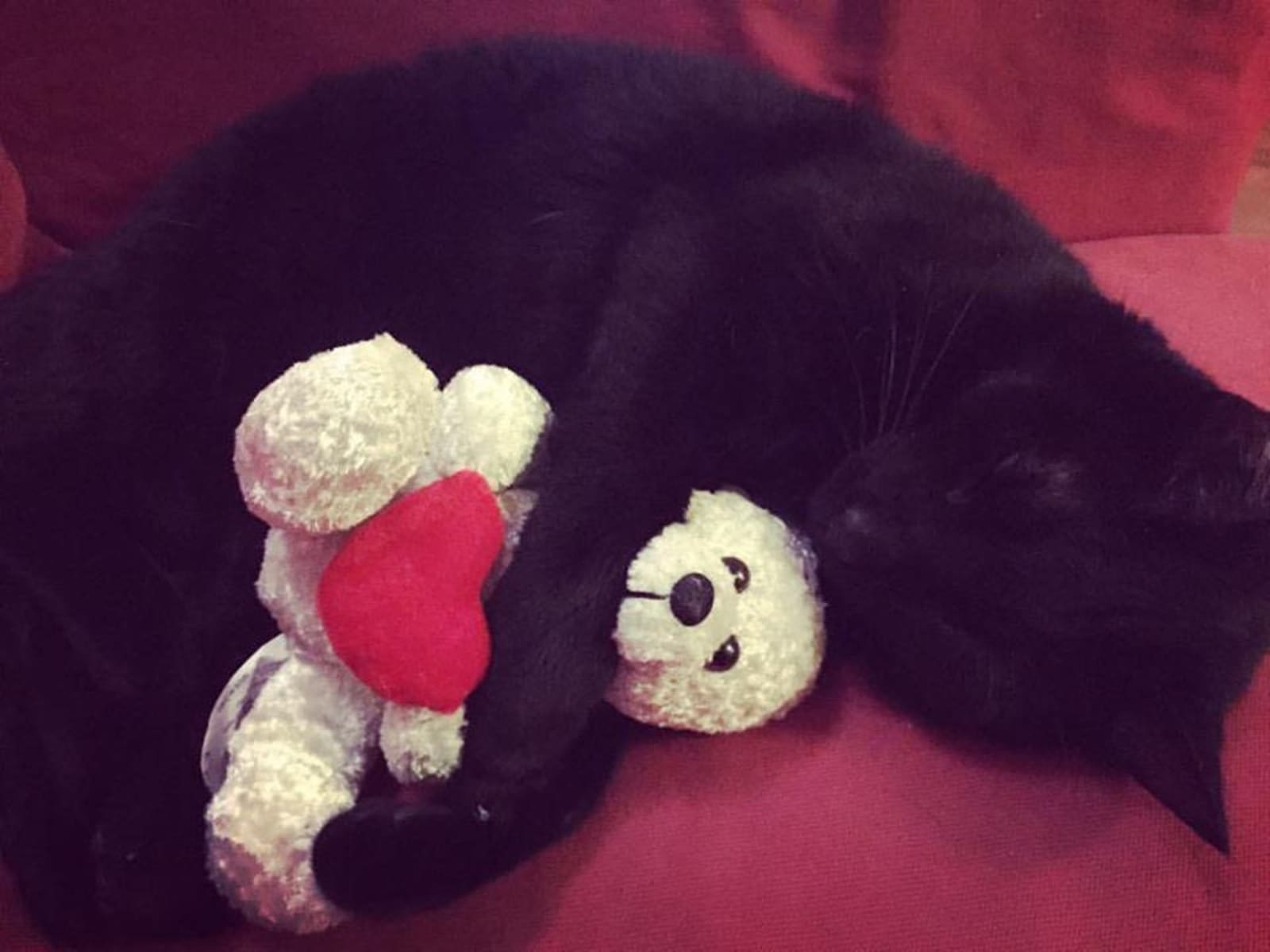 Pets
Cats
Introduction
Edinburgh is a truly great city. There are plenty of adventures to be had, from the Jazz Festival to Comedy nights, theatres, whisky tastings, and a plethora of choices for foodies.

I've moved to Edinburgh from Australia with my two cats, and have been travelling a bit whilst I'm here, taking advantage of being so close to the Continent now! I'm looking for a reliable, cat-loving house sitter who would be able to house sit and care for the kitties....

Charlotte has just been diagnosed with kidney disease and therefore needs a special diet and needs to be monitored closely for signs of regression. Oscar does get slightly anxious around new people and hides a lot, but Charlotte is pretty friendly to everyone. Neither of them are scratchy or bitey cats which is great :)

I need someone who has experience with pets, and is comfortable dealing with pets with an illness who need a little extra special attention. + More info
Our Home & Location
I live in a 2 bedroom flat by the Water of Leith, with views to Arthur's Seat and the Castle. It's an easy a 20 minute walk to George Street and Princes Street, the central shopping district where there are a number of bars, restaurants and boutique shops! Arthur's Seat is a 40 minute stroll from home. The house has a built in gas fireplace, high ceilings and is in an 18th century building so there are no lifts and it's up on the top floor - so expect a lot of stairs! It's close to Victoria Park and another 20 minute walk to The Botanical Gardens and a 15 minutes to the Shore where there are plenty of riverside restaurants and cafes. It's on a great public transport link, with bus fares only £1.60, it's very easy to get around.
Apartment
High Speed Wifi
City
Responsibilities & Pets
House sitters would need to stay at the house overnight, and feed the cats twice a day. Charlotte needs a special diet and a little extra attention because of her kidney issues and has some medication that's put in her food. She will need to be fed separately to Oscar because she's on a low protein, low phosphorous diet. The sitter will need to be comfortable keeping an eye on her to look for signs that her kidneys are playing up - lethargy, hiding away, loss of appetite and nausea / throwing up. The sitter should be comfortable with calling the vet / taking her to the emergency hospital if need be. Charlotte is a very affectionate cat, so if she starts to hide away, that's a clear sign that she's not feeling great. There are also some plants that will need watering in the kitchen and living room. Both cats will need to be some affection and someone to play with them while I'm away.
Cat(s): Oscar is 8 years old, Charlotte is 8 years old
Upcoming sitters
May 2019 | Jane
---
Previous sitters