Dogs, cats, hens and garden. Comfy wee country cottage.
Fochabers, United Kingdom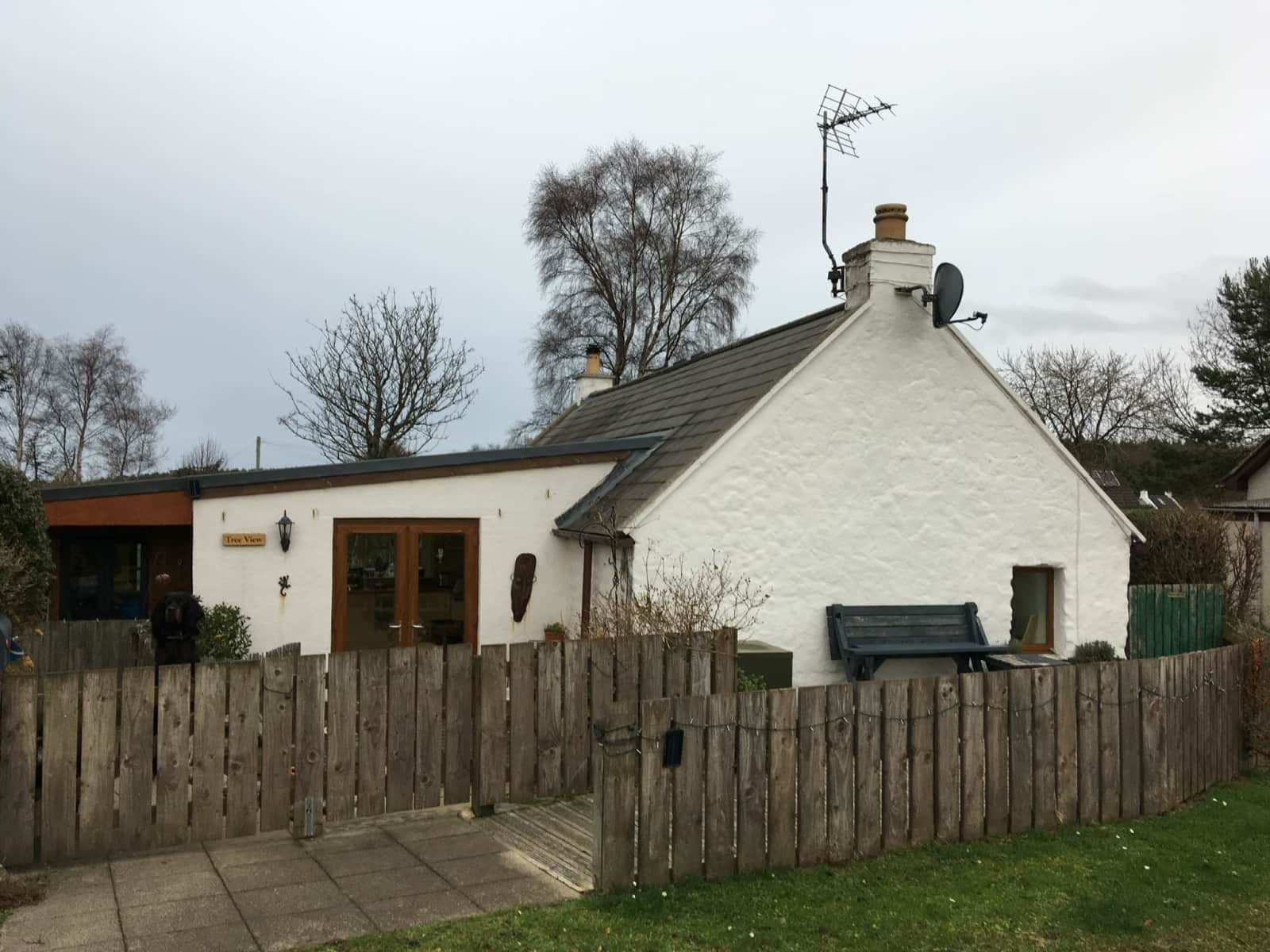 Pets
Dogs
Cats
Fish
Poultry
Introduction
I work part time but often in Edinburgh so I need to be away overnight occasionally for work. I try and take the dogs with me when I go on holiday so sometimes it's only the cats and hens that need looking after. I'm a widow and the animals are very much my family. When I'm at home I love gardening, walking, cooking and catching up with friends. My next door neighbour is a dog walker and pet sitter and usually helps with the animals etc. But she is popular and also needs a holiday sometimes so I need someone to step in and house sit when she is unavailable.
Our Home & Location
Situated in a small village near Fochabers my home is a small 2 bed refurbished original crofting cottage with a nice big garden. It's fenced securely and the garden is sectioned with grass, sitting areas, patio, BBQ, all year hot tub, heated log cabin with fitness equipment, polytunnel, greenhouse and vegetable plot. I have help in the garden during the growing season. There is good outdoor lighting in winter. The cottage is down a short unmade track with hard standing parking for 1 car outside. There's no bus service but the towns of Fochabers, Buckie and Elgin are nearby. Spey Bay and it's golf club and Whale and Dolphin Centre are a couple of miles down the road. Speyside and then the Cairngorms with whisky distilleries, fishing, skiing and other outdoor activities are on the doorstep. The geography means we don't get much rainfall or snow but it is quite far north so winter can have its challenges!
House
Sitters need a car
Disabled access
Basic Wifi
Beach
Mountain
City
Countryside
Responsibilities & Pets
Both Tiggy and Odin are well balanced sociable dogs. They are well trained and will walk with you on or off lead. Peter is a rescue and can be anxious if other dogs approach him. He has also been known to chase unfamiliar dogs and for that reason he is muzzle trained and wears a "yellow dog" tabard. He loves people and children. There is lots of quiet dog walking nearby. The dogs will need walked for a minimum an hour total every day. They have an outdoor heated kennel for overnight and when left alone. They are happy indoors with you when you're here. Fed 2x day. 2 cats with access outdoors through cat flap. Fed daily, litter tray inside. Hens have lockable coops, enclosed runs and access to the garden with temporary fencing. Feeders and drinkers need topped up, coops may need scraped and eggs need collected and eaten! If you wish to use the hot tub it needs weekly maintenance which is very straightforward. It's ready all year round and faces north to watch the Northern Lights in winter!
Poultry: Chickens, 7 mixed age garden birds, fairly tame and occasionally provide eggs!
Fish: Outdoors, A few goldfish in an outdoor water feature. Need to watch they don't freeze in winter and feed occasionally.
Cat(s): Yoda is 16 years old, Marty is 3 years old
Dog(s): Tiggy is 15 years old, Peter is 10 years old, Odin is 7 years old (Gordon Setter)