My four cats are looking for a house sitter.
Carnoustie, United Kingdom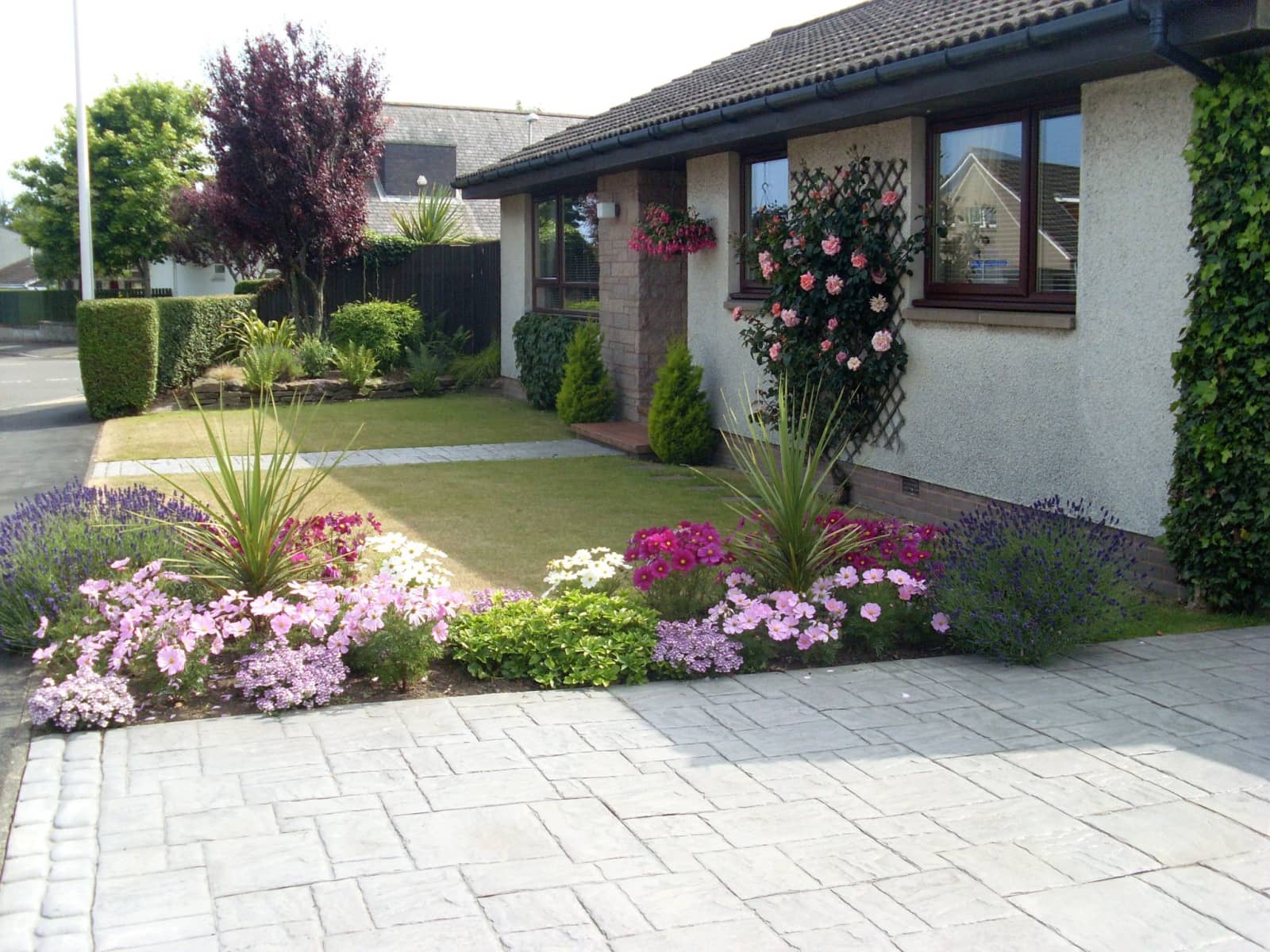 Pets
Cats
Introduction
My name is Patricia (known as Tricia) and I live in the small seaside town of Carnoustie in Angus. Carnoustie is well known for its championship golf course and has in July '18 hosted the 147th Open. I live with my husband, Bob, and our four cats. We retired early and are now busier than ever! Bob worked off-shore in the oil industry and I did secretarial work ... and still do here at home. We like to get out and about socialising and taking day trips to pretty places of which there are many around here. Bob loves cycling and radio controlled flying and is very much into DIY. I prefer walking and use my treadmill especially if the weather isn't the best. I use my computer a lot - my life is on it - but I also design and make cards, invitations etc. on the computer for family and friends. We both love gardening and now have our garden designed to be more maintenance friendly. I'm looking for a home and pet sitter for our four cats so that we can hopefully make a trip back to Australia to visit immediate family. I would prefer to have a couple from Scotland as sitters. This would make it easier for meeting up and for travelling here during the winter months. We always go during the Aussie summer around January to March for six weeks. I arranged for a live-in cat sitter some years ago when Bob and I last visited Australia and that worked out really well and we've been friends with the sitter ever since. We've not taken any time away from home for some years now because we really are very content taking day trips and returning home to our cats. I'd never put my cats into a cattery for as long as six weeks hence why I'm looking for a sitter. If a suitable sitter can't be found then we'll simply stay at home because the pusscats must come first.
Our Home & Location
My home is a three bedroomed detached bungalow with a conservatory and a reasonable sized secluded back garden which is also cat-proofed so the cats cannot get out of the garden. The back garden is south-west facing so gets the sunshine most of the day, The house has gas central heating. The master bedroom has an en-suite shower room and the guest bedroom has the main bathroom right next door. The third bedroom is used as the den/office. There is a utility room off the kitchen and the kitchen has recently been upgraded and tends to be the hub of the home. The conservatory gets the sunshine almost all day and is a great place to chill out when it's not so lovely outside. The sitter(s) would use the guest room which has a new double bed and there's a built-in wardrobe and chests of drawers. The lounge and dining room are spacious and the TV channels are via Virgin Media. All rooms are carpeted except for the hallway, kitchen/utility room, bathroom and en-suite which have laminated flooring.

This is a lovely neighbourhood and Bob and I have lived here for 34 years. The crescent in which we live has a mix of age groups. The house is a 10 minute walk from the town which has a couple of Co-op supermarkets and a Spar supermarket as well as two post offices and on the main street there are a variety of individual shops, newsagents, take-aways and so on. The town is beside the seaside and there's a pleasant purpose built walkway along the beach front towards the golf courses. There are a variety of restaurants and hotels where good food and drinks are served. The main Carnoustie Golf Hotel in the centre of town has a gym, swimming pool etc....

The train station is central and lots of buses too for trips to the town of Arbroath (7 miles), Montrose ( 22 miles), Stonehaven (44 miles), Aberdeen (60 miles) and in the other direction Dundee city (13 miles), Perth city (35 miles), Edinburgh city (75 miles), Stirling city (67 miles), Glasgow city (93 miles) and then there's the home of golf, St. Andrews (25 miles) and Glamis Castle (17 miles).

Tourist attractions: Dundee - The Discovery Ship, Verdant Works, brand new V & A Museum (opens Sept. '18), Science Centre, lovely parks and much, much more. Glamis Castle is well worth a visit: It was the childhood home of the Queen Mother and her second daughter, Princess Margaret, was born there. Heading into the heart of Perthshire you'll find some very pretty scenery and towns such as Pitlochry (56 miles). Carnoustie is well situated and not too far from many places of interest. + More info
House
High Speed Wifi
Beach
Mountain
City
Countryside
Responsibilities & Pets
The responsibility of a sitter would be the love, care and attention of my four cats. They're fed four times a day (three times if you're out during the day time). A fully detailed information sheet of what the cats eat, when they're normally fed, etc. will be available. The two Persians need to be brushed daily to prevent their coats from getting knots. When they're groomed daily it's a quick and easy job and the pusscats don't mind it. Persians also need their eyes cleaned daily. The British Shorthairs don't need as much grooming - maybe once a week to 10 days. The cats use the cat flap in the back door and have access to the cat-proofed garden but because the garden has no earth but instead has pink chippies with flowers and shrubs planted in the chippies then the cats have been provided with two undercover litter trays outside and these need to be cleaned daily. Also, because they're cats!! ... they do still think they should do their business in amongst the pink chippies too, so, every day the cat 'presents' are picked up from around the garden and put into 'doggie bags'. All you need to know about everything, including the personality, likes and dislikes of each of the cats, will be fully detailed in the information sheets I'll have ready for you.

There are two houseplants that will require to be watered once a week. During the winter months the garden will not need much attention apart from a general sweep up now and again....

During the winter months a dehumidifier is used in the conservatory (sun room) to prevent it becoming damp and musty. The dehumidifier does a great job and must be switched on twice a day - morning and evening. The dehumidifier's water tank will need to be emptied around every 2-3 days. This water is great for watering the houseplants. Once again, full instructions will be left for you.

Apart from the above, the house will need a general tidy all round and daily vacuuming etc. because fluffy cats bring is dead leaves etc. on their fur and these leaves and the like end up dotted around the floors and carpets.

A list of everything you may need to know, such as where to find people to mend the washing machine, etc. and the vet hours, doctor's surgery, dentist and so on will be left in a folder for your reference. + More info
Cat(s): Rocket is 12 years old (British Shorthair), Wooster is 11 years old (British Shorthair), Betsy is 4 years old (Persian), Raffles is 4 years old (Persian)