Substitute Mummy wanted for an opinionated Pug and a boisterous 2 year old Labrador!
Glasgow, United Kingdom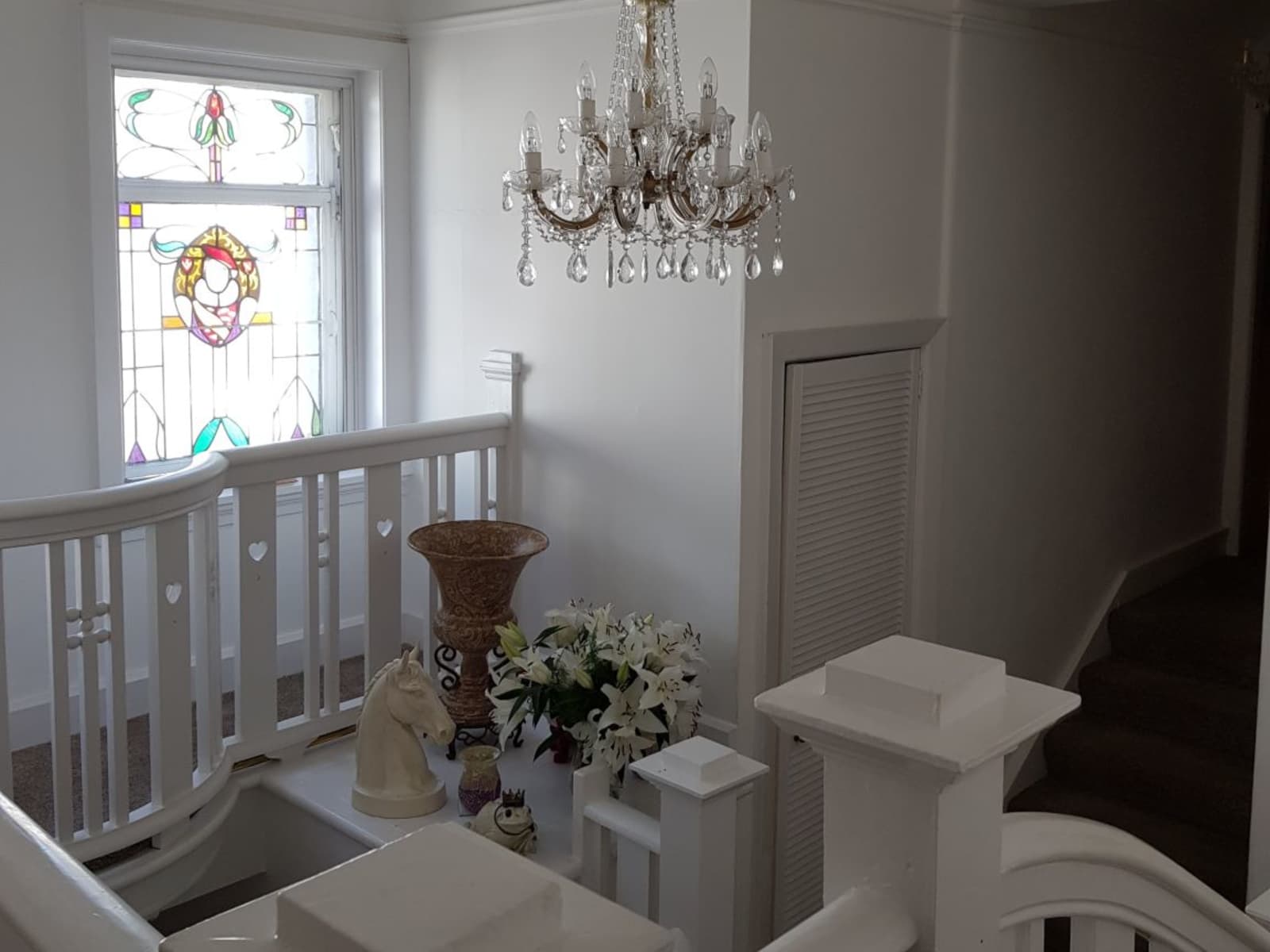 Pets
Dogs
Introduction
Hi, my name is Catherine, I am 57 and have two dogs that I adore! I work from home and spend a lot of time with the dogs. They both love people, and company, and are allowed on furniture, although there are loads of dog beds. They do sleep in the bedroom with me, and sometimes Pig will sleep with me in bed!
Our Home & Location
I live with my daughters in a 100 +year old converted manse house. I have the upper conversion, which has 3 bedrooms, a dining room, living room, kitchen and bathroom. House is very central, within walking distance of many shops, (but not on a main road), great transport links to Glasgow, 10 minutes on train and train is 15 minute walk from house. There are also numerous buses. The house itself, has WiFi, central heating, dishwasher, tumble dryer etc. I will be closing off 2 of the bedrooms since they are my daughters rooms, but the rest of the house is at your disposal. Glasgow is a wonderful city, but our house is handy for the coast as well, you are about 15 minutes drive from the city, 10 minutes from Glasgow Airport, 30 minutes to Loch Lomand, 50 minutes to Edinburgh, 30 minutes to the coast, we are very central!
Apartment
High Speed Wifi
City
Countryside
Responsibilities & Pets
We holiday a lot , and normally dogs stay with a friend, but she can't take them anymore. I want someone to treat my pets as if they are their own. The dogs are boisterous, they chase each other all round the house, Pig barks and chases Rex mainly, he is the boss! They both love cuddles and walks. There are no parks near me within walking distance so if you don't have a car you would need to lead walk them. I do not want them left on their own for any longer than 3 hours at a time since they are not used to it. They are also thieves so you need to be very careful with food!
Dog(s): Rex is 3 years old (Labrador Retriever), Pig is 8 years old (Pug)
Previous sitters
January 2019 | Hayley