Beautiful Persian/MC cat sitter required [from late August (2019)]
Glasgow, United Kingdom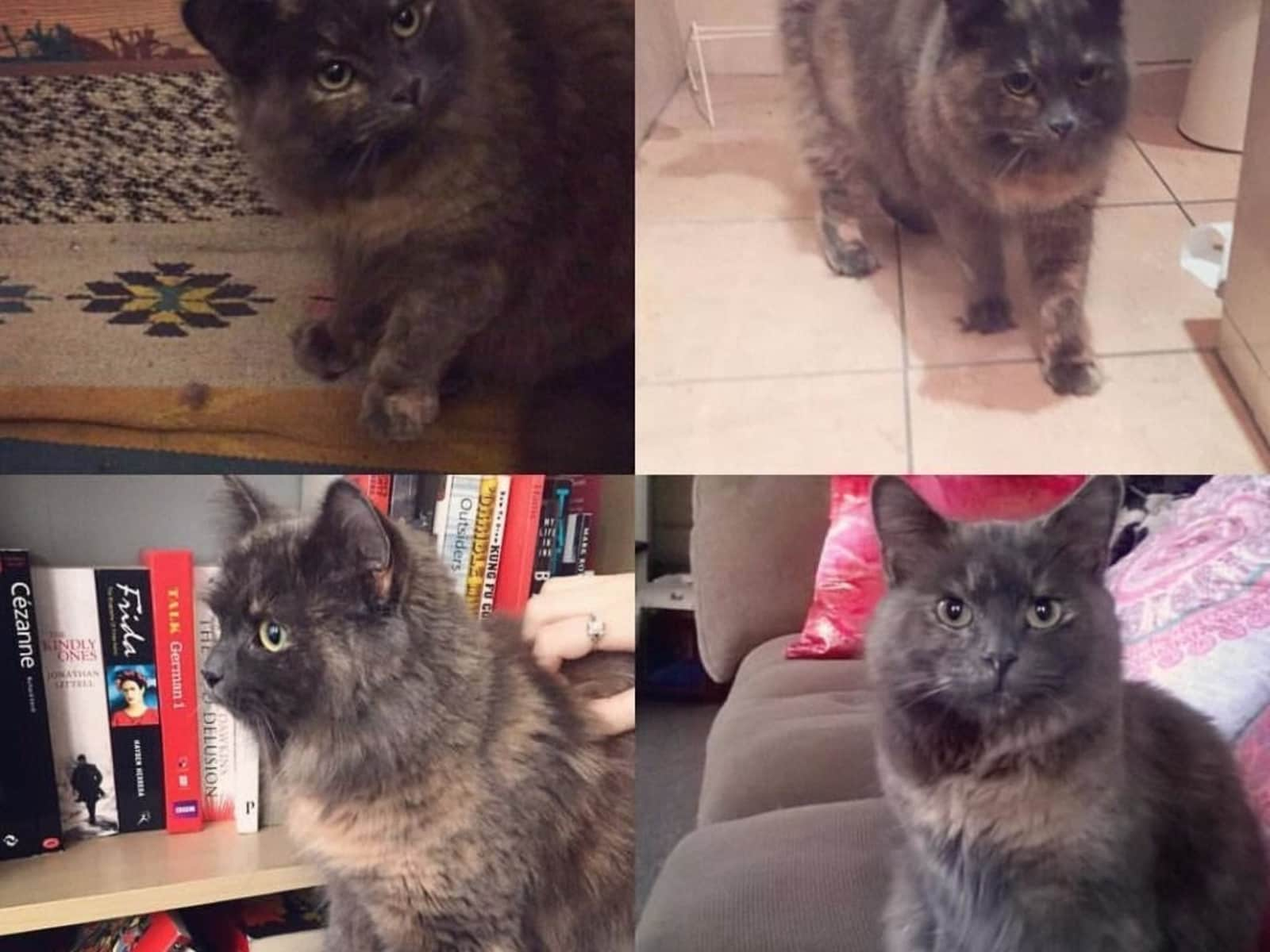 Pets
Cat
Introduction
We have been together for over 7 years now, and are about to get married (abroad); hence why we looked into this in the first place, as neither of us like the idea of sending our precious wee lady to a cattery for at least a week while we are away...! We rescued our lovely wee cat when she was needing re-homed as the lady who took her in initially wouldn't be able to long-term commit to providing Isa a home anymore due to her own personal circumstances and an upcoming move away from Glasgow...! So we also didn't want to leave her in a cat prison, essentially (which a lot of catteries we have looked at so far appear to be a bit like!?) while we are away, in case she might think she is getting abandoned / passed on to a new place all over again — to somewhere that loads of other cats like her have been left/locked up in a wee tiny space. . . .! :'(

However, we would also be happy for a like minded animal lover on here who has already got some experience with cats (not that loads is needed!), also/alternatively opting to taking her in to their home for the week too, if that is easier and/or preferable? :-D
Either way, we just didn't want to have to send her away to a cattery, as she is quite sensitive; and didn't want to unsettle her too much to a place that might have way too many other animals on their hands to be dealing with her (and a lot of them seem to be in wee cages, which we don't like!?).
Our Home & Location
We live in supposedly what the magazines call "the hippest" part of Glasgow (and the UK, according to some, haha) — Finnieston. Surrounded by lovely little bars and restaurants — we are conveniently smack bang in between Glasgow city Centre and the West End.

We are conveniently nestled within a very interesting yet very safe, affluent area, right beside Kelvingrove Park and within walking distance to all public transport (although there are also plenty of car parking spaces around us too - residential and otherwise), beautiful museums, and lots of other lovely places nearby. Incidentally, both the city centre and Byres Road in the other direction, etc., is within a short walking distance from/to our house, as well.
Very very handy, conveniently placed home — and with a beautiful view (especially during the summer time and all the trees in the park and nearby have bloomed again), and the change to Autumn — Isa thinks it's gorgeous too, and likes to peruse out the window regularly! <3
Apartment
High Speed Wifi
City
Responsibilities & Pets
Our wee lady, Isabella, is a sweet sensitive little soul. We took her in as a very young adult — at 1 years old, which was 2 years ago now. She is very well behaved and has a beautiful wee nature.

She loves her Dreamies (cat biscuit treats)mixed in with her normal savoury food, in between sleeping for about 20+ hours a day, on and off(!), grooming herself when she is awake(!), and a wee play for 15 minutes or so a day (which she often prefers to do herself too, in between her hyper running-around-the-house back and forth for a little bit of excitement!) . . . We do have cat toys and nice bedding for her, but as with most cats — she often tends to prefer to kick about random wee sweetie papers that she finds, and invade and host sit-ins within any box-like structure she comes across, instead...!...

As with most cats, she is actually very easy to please and relatively low maintenance — and can also be pretty shy of strangers *initially*. So generally keeps herself to herself quite happily enough. But perhaps unusual for most cats: once she gets used to you after her first meeting, and especially after she realises you're the one feeding her her treats (e.g., the 2nd time her cat gran came round and ever since!), and helping to keep her toilet clean (she is fastidiously clean, haha) — then she becomes verrrry affectionate and loves to have your company. She might even let you give her a wee neck/back massage after the first couple of times she sees/gets fed by you, ha!

As she is a beautiful half Persian cat with long-ish hair, we do groom her with a brush — but not every single day; and you won't be required to do that at all while we are away (unless you want to try! She is normally receptive to it for the first few minutes, ha!).

All that's REALLY required while we are away is to check in on her at some point every day to top up her food, water, and clean her litter tray every few days; and lock back securely back up obviously. No other responsibilities attached (we have plants, but Kirsten is quite particular about them — so don't need watered or anything either, lol!) :-D

Although she will flirt with going out the front door every so often (she is very curious about closed doors!) — Isa is nonetheless a HOUSE cat, so there's also no concern about having to let her in and out of the apartment at all. She loves to watch the birds and people / traffic out of the window, though :-)

She's just a wee delight to be honest <3


If easier / preferred by either or both parties — we would also be more than happy for her to visit your home as well / instead!! travel-cat-box, etc., supplied! ;-) + More info
Cat: Isabella is 3 years old