Struiehill Farm
Kinross, United Kingdom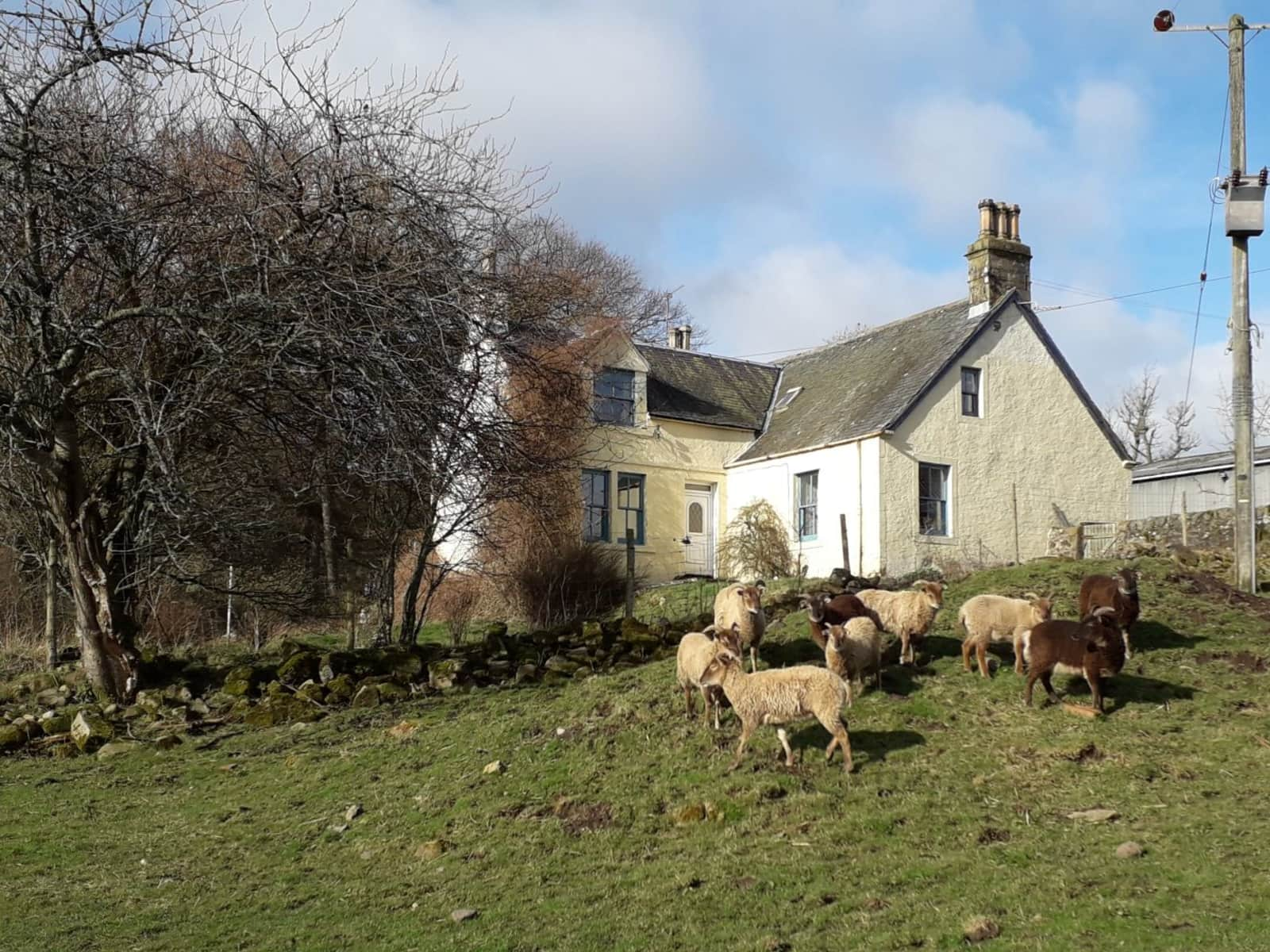 Pets
Dogs
Horses
Poultry
Farm animal
Introduction
I work as a tour guide and also have a 75 acre hill farm 30 miles from Edinburgh and 6 miles from the nearest town which is Kinross. It is wonderfully quiet - no noise from cars - and has no light polution so the night sky is clearly visible. My nearest neighbour is about half a mile away at the bottom of the farm track. There are red squirrels at the bottom of the garden and the bird song is beautiful. On either side of me there is open country-side where you can walk for miles rarely meeting any one.Amazingly though the two main motor ways in Scotland are only 6 miles to the East and to the West away giving easy access to the rest of Scotland and such places as St. Andrews,Perth,Falkland Palace,Scone Palace and many other historical sites.
Since the death of my partner I have lived here on my own and occassionally get an urge to see the bright lights and big city which is why I thought Trusted House-sitters could be mutually benificial.I have some one who will look after the farm animals when I am away but my dogs need company....
Our Home & Location
The farm house is 19th centuary with 2 (if needs be 3) bed-rooms'a large living/kitchen with a raeburn and a gas cooker,a sitting room and a study, a shower room and a bath-room.It is traditional rather than modernised and although mobile signal is dodgy there is wifi and of course a TV.
The track up to the farm house which is not tarmaced so not good for low slung cars is half a mile from the hamlet of Path of Condie...
The location is central and once you get to Kinross there is easy access to Edinburgh or Perth by bus .By car it is quick to get to most of the historic sites in central Scotland. The walking is hilly but wonderful.It is not a place for those looking for noise and bustle.Sadly no dogs because my rescue collie fights any strange dog though she is fine with people. + More info
House
Sitters need a car
Basic Wifi
Family-friendly
Countryside
Responsibilities & Pets
The main responsibility is for the dogs.The horses should have a pill each every day but this is not vital.The garden is pretty non-existant though it is a treat if the lawn is mown!
The farm animals are not the responsibility of the house-sitte
Horse(s): Lady is 30 years old, Pickles is 21 years old (Dales Pony)
Poultry: Chickens, there are 6 farmyard hens who dont need shutting up and are hopeless layers but they like a handful of feed each day
Dog(s): George is 10 years old (Pointer), Gem is 10 years old (Border Collie)
Farm animal: Cows, Donkeys, Sheep, This is a small organic native breeds hill farm where I raise longhorn cattle and soay sheep.They are all very friendly as is my donkey. They are not the responsibility of the house-sitter as some-one will come in and check on them but ideally both horses need to get a pill each day.
Upcoming sitters
June 2019 | Yvonne