Our haven in Stonehaven
Stonehaven, United Kingdom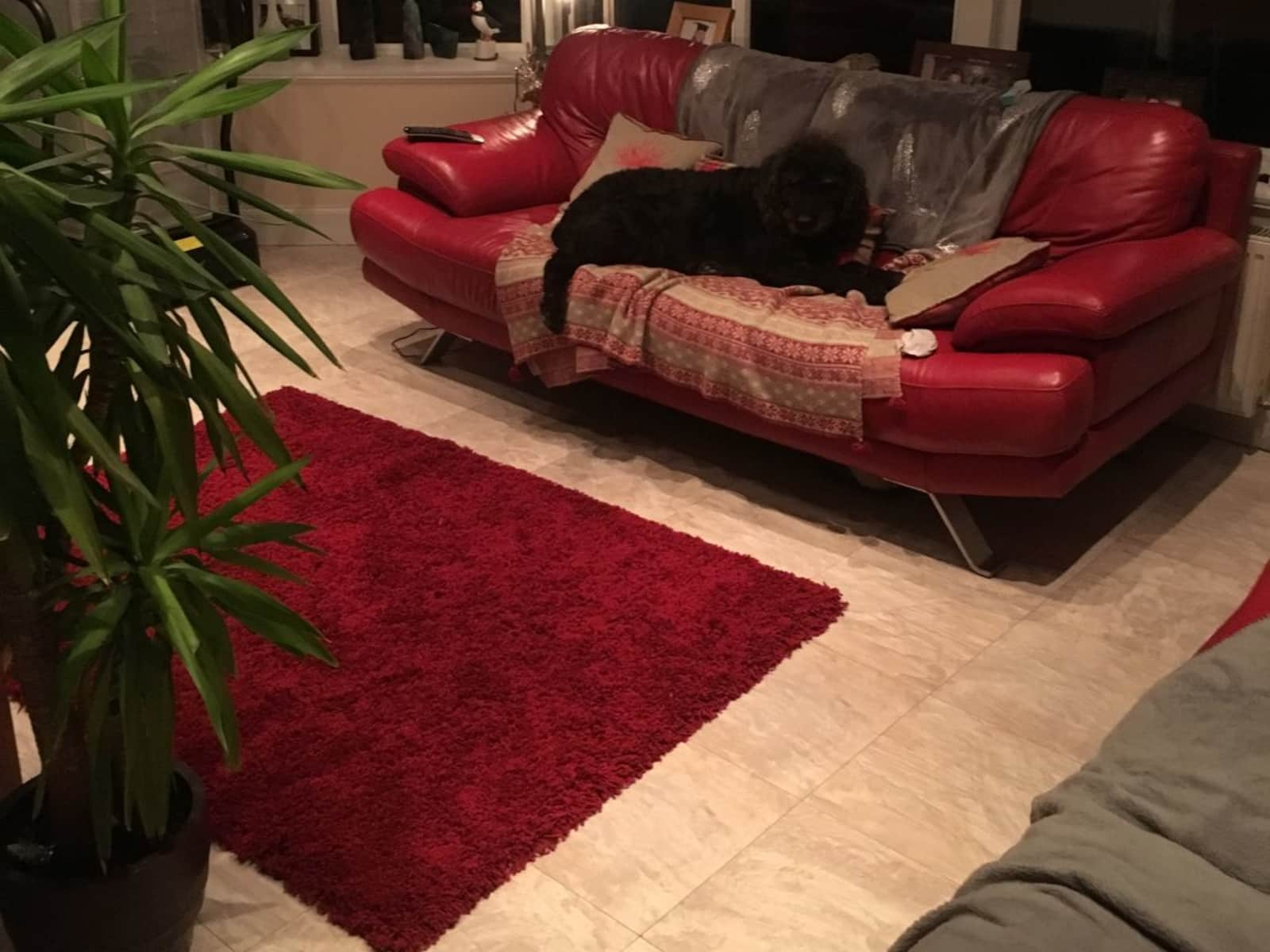 Pets
Dogs
Cat
Reptile
Fish
Small pets
Introduction
We are a loving family (mum and dad, son and daughter) with a huge love of animals. Our pets mean so much to us which is why we need a caring person to look after them. We could board them but worry about their wellbeing and stress levels, we would prefer a house sitter we can trust to give them the same love and attention they are used to. We have 2 dogs (Bindy and Mishca), 1 cat Jinxie, 3 guinea pigs (Willow, Daisy and Clover), 1 leopard gecko (Leo), 3 Red bellied toads (Roberto, Emerald and Kermit), 2 fish tanks and finally stick insects. We also have many wild birds that visit our garden. All our pets we've had for a number of years, and are super friendly. :) we will Stock our fridge and cupboards with food for your stay.
Our Home & Location
We live in Stonehaven which is a beautiful coastal town popular with tourists. There are many restaurants, cafes and bars, all within walking distance.

Our home is a large 3 bedroom detached bungalow, with a large front and private enclosed back garden which is south facing. We have an integral garage. There are two bathrooms and a large bright sun room. Our home is very open plan, bright and beautiful. We live in a very safe quiet area. We have WiFi, two large TVs, Netflix and Now tv. We are central and have bus stops and a train station within a ten minute walk. Please google Stonehaven and surrounding area to truly appreciate the area and beauty.
House
Car included
High Speed Wifi
Family-friendly
Beach
Mountain
City
Countryside
Responsibilities & Pets
We need someone that will cherish our super friendly pets, they are everything to us and love lots of cuddles. They will give back to you the love you give to them.

The dogs need two walks a day, Bindy our black labradoodle walks great off lead and won't stray far from you, Mishca our husky needs to be on a lead, but generally doesn't pull. Guinea pigs need cleaned out daily which should take no more than 15 mins, the rest of our pets are fairly low maintenance and take up minimal time. Mishca and Bindy can be left on their own, but wouldn't leave them for more than 5 hrs. Our cat Jinxie is fairly independent but very affectionate. We provide full feeding instructions and everything is provided....

A non smoker would be preferred. Thank you + More info
Small pet(s): Willow is 2 years old, Daisy is 2 years old, Clover is 2 years old
Cat: Jinxie is 13 years old (British Shorthair)
Reptile: Leo is 2 years old (Leopard Gecko)
Dog(s): Bindy is 10 years old, Mishca is 3 years old
Fish: Indoors, Cold water fish, each a few years old.
Upcoming sitters
March 2019 | Willa