3 bed Bungalow and 1 fluffy cat in North Wales
Llangefni, United Kingdom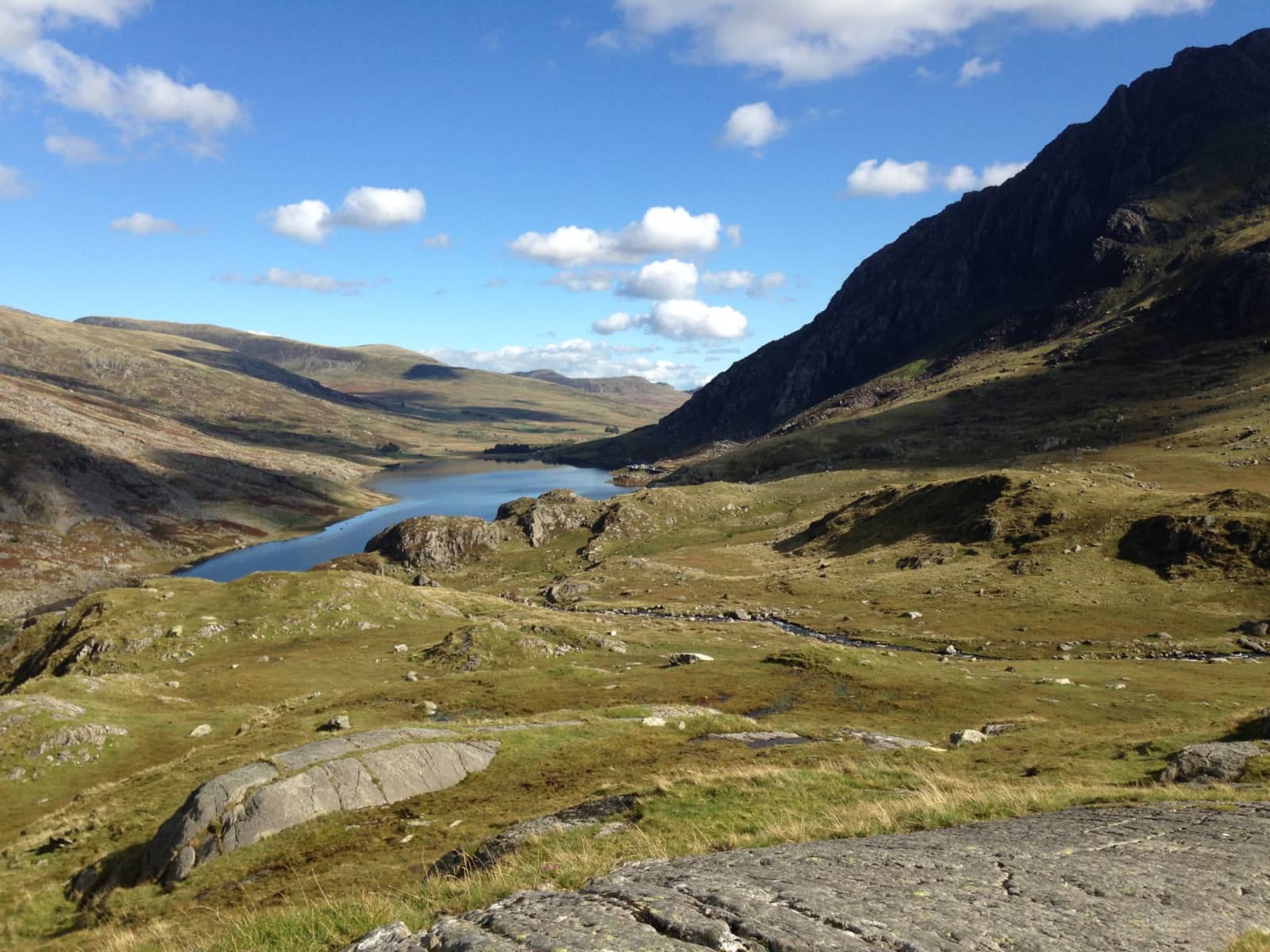 Pets
Cat
Introduction
Hello! We're Maggie and Ali, and we are newlywed professionals (Lecturer & Primary School Teacher respectively). We have a fluffy, friendly cat named Monty who loves a fuss. We're clean and non-smokers, and just want to travel and know that our fluffy one is happy!
Our Home & Location
Our home is a recently renovated 3 bed, 1 bath bungalow. We're at the end of the renovation, so there's still some clutter around as we figure out where everything will go, but it's clean and tidy and in great shape - new kitchen, bathroom, two king bedrooms and a games room with a sofa that turns into a double bed. Nice garden, and a quick five minute walk to the village and shops. Handy to have a car for the beaches 10 minutes away and the mountains 20 minutes away, but not required as there's regular bus service to Bangor and Holyhead from town.

We have Netflix, amazon, wifi, loads of movies, books, puzzles, and board games too if that strikes your fancy! And Monty is the easiest cat to look after. You just have to make a fuss of her. Often.
House
High Speed Wifi
Beach
Mountain
City
Countryside
Responsibilities & Pets
Monty is super low-maintenance. She has a bowl of dry food that she grazes on as she wants it, and likes fresh water daily, her poop scooped daily, and a full litter change once a week or so. She's mostly an indoor cat and panics slightly when the door closes behind her, so if she gets out it's 100% fine, and we often do, but usually when we're home and just leave the door open. She likes the idea of adventure, but panics at the action... She's really fluffy, so benefits from a weekly brush, plus she loves it. She's not great with dogs or kids... she isn't mean, she just hides under the bed.
Cat: Monty is 9 years old