Looking for someone to love my cats while I'm away
Newport, United Kingdom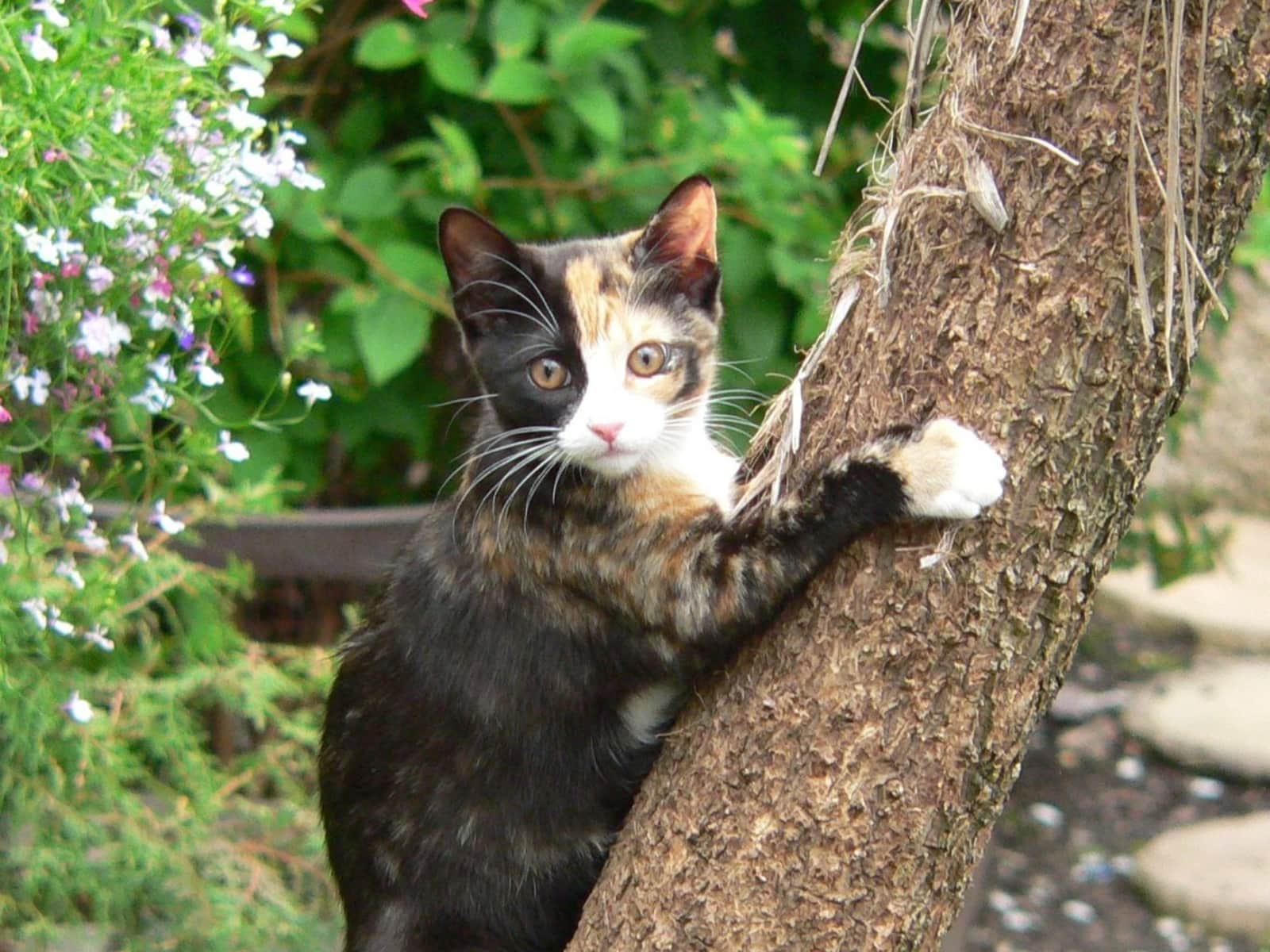 Pets
Cats
Fish
Introduction
Hi, I'm Elaine, and I have six cats who are well and truly spoilt. I am looking for someone who will do the same, when my husband and I go on our travels. We are semi retired, and love to travel, but my greatest fear is leaving the cats when we go away. I would love someone to give them the love and attention, when I'm not there.

As a cat lover knows, cats do sleep most of the day, but come the evening time, this is when they are most demanding. Thriving for some loving attention. Then, when it's bedtime, some of them come up with me and sleep by the side of me throughout the night. They love company....

The two eldest cats (12 years) are sisters, and I let the one have kittens, and I just had to keep them all. There was no way I could have given them away. She had 4 kittens, who are now 11 years old. Although all the cats are classed as 'Seniors', they are still very active and in good health, and are lovely company. They each have their own character, and they're all friendly, passive and docile. The boys, especially, love attention and are always eager for effection.

Like I said, they are spoilt. They're my babies. They have the run of the house and garden. I have the state of art cat flap, which is linked to my mobile phone. I have a self cleaning cat toilet (cat genie), which is only used by one of the cats. (unless of course it's raining, and some of the other cats may use it as they don't want to go outside and get wet!!!!).

My dates can be flexible, as neighbours and friends are always willing to cover some days. + More info
Our Home & Location
I still live in the house I was born in, and will never move. I love it. A quiet place, and surrounded by woodland. My home is in South Wales, and is just across the border from England. Our home is not far from M4 motorway and is a great location for travel. We are a short walk from the local shops and the bus route. I pride myself in having a very clean, smoke free and tidy home, considering I have six cats. I am extremly house proud. Although it is a 3 bedroom house, we only have one bedroom. The other two bedrooms are used as offices/untilty room. The bedroom has a superking waterbed which is loved by us and the cats. We have a very well kept garden, which is ideal for the cats. We have a large pond, which contains koi carp, goldfish, comets, orfe and rudd. We spend many hours sat on the patio which overlooks the pond ..... very relaxing. The cats don't bother with the fish, probably because they are so well fed, and don't need to look elsewhere for food. The neighbours are great, and are always there to give a helping hand if needed.
House
High Speed Wifi
Mountain
City
Responsibilities & Pets
Of course, I want you to make sure the cats are well fed, but I would love to have someone who will spoil them rotten, and given them the love and attention they're use to. There is a pecking order and the cat at the bottom (Crunchie), is prone to spraying a little, so there maybe some pee that needs cleaning up. I can go weeks without any mess, then something will spook him and he'll mark his territory to try and prove his macho image. Top of the pecking order is Eve (Daddy's girl). She was diagnosed with a mis-shapen heart when she was a kitten and put on medication, but now only has one tablet a week (which I hide in her treats). She is the most active and adventurous of all of the cats.

The fish will also need feeding, about two - three times a day, but this is dependent on the season.
Fish: Outdoors, Two ponds. One very big pond and the other for the baby fish.
Cat(s): Madame is 13 years old (Mix-breed), Eve is 13 years old (Mix-breed), Tony is 12 years old (Mix-breed), Crunchie is 12 years old (Mix-breed), Tigger is 12 years old (Mix-breed), Honey is 12 years old (Mix-breed)
Upcoming sitters
February 2019 | Janice