Daisy is a very small white Shi shon. I don't normally leave her alone for longer than two and a half hours. Very easy to look after. Loves her daily walks. Loves cuddles and sleeps on the bed at night. Loves every one.
Neath, United Kingdom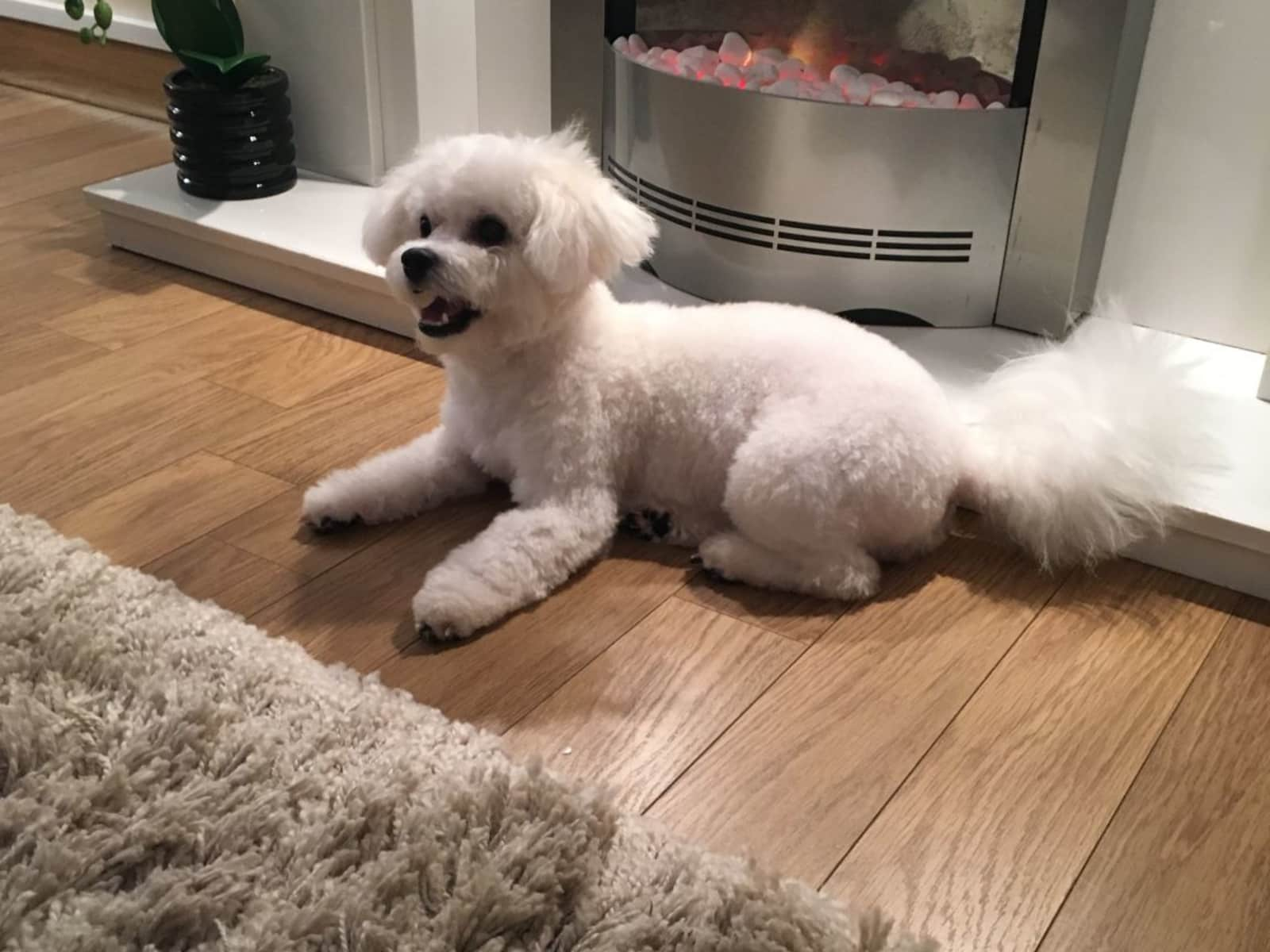 Pets
Dogs
Introduction
We are going on holidays and need someone to take care of Daisy and Holly in our own home. I can ring daily if needed to check if she is ok. Daisy adores everyone and enjoys play time. No one has ever been nasty to her and she is very trusting.
Our Home & Location
We have a large garden that is private. The sun on the patio will shine until around 7.30 at night. The garden is totally enclosed and quite warm. The nearest beaches are about 15 min. away by car. There are many beaches but they are further away. There is a supermarket within walking distance
Mountains can be reached by foot. Many waterfalls. Walking to town will take about 20 mins by foot or within minutes by car.
House
High Speed Wifi
Beach
Mountain
Countryside
Responsibilities & Pets
Daisy is very easy. Enjoys daily walks. Loves the car. Loves the beach. Expects, and usually gets everyone who comes in contact with her to totally adore her. She is very pretty and knows it. Loves company.
Holly is an ex Many Tears rescue dog and in her previous 5 years she had been used as a breeding dog in Southern Ireland kennels. Unfortunately during that time she was kept in the kennels never seeing grass, sun, birds, going for walks etc. After 5 years she was no longer required and would have been put down if Many Tears hadn't come and rescued her and over 70 other dogs that were no longer required. Holly adores her food, walks, and the comfort of the bed. She is still a little shy with people and needs to be treated gently to understand that not all people are going to hurt her. Although she adores walks she can be quite yappy and excitable when first putting on a lead, and when meeting other dogs. At the moment this is something we are trying to correct. Holly is very small and pretty and it's easy to see why unscrupulous people would use her for breeding purposes.
Dog(s): Daisy is 1 year old, Holly is 5 years old (Maltese Shih Tzu)
Upcoming sitters
November 2018 | Suzy
---
Previous sitters