Lovely Cat Seeks Sitter Seeking Sabbatical Near Vibrant Southern City
Birmingham, Alabama, United States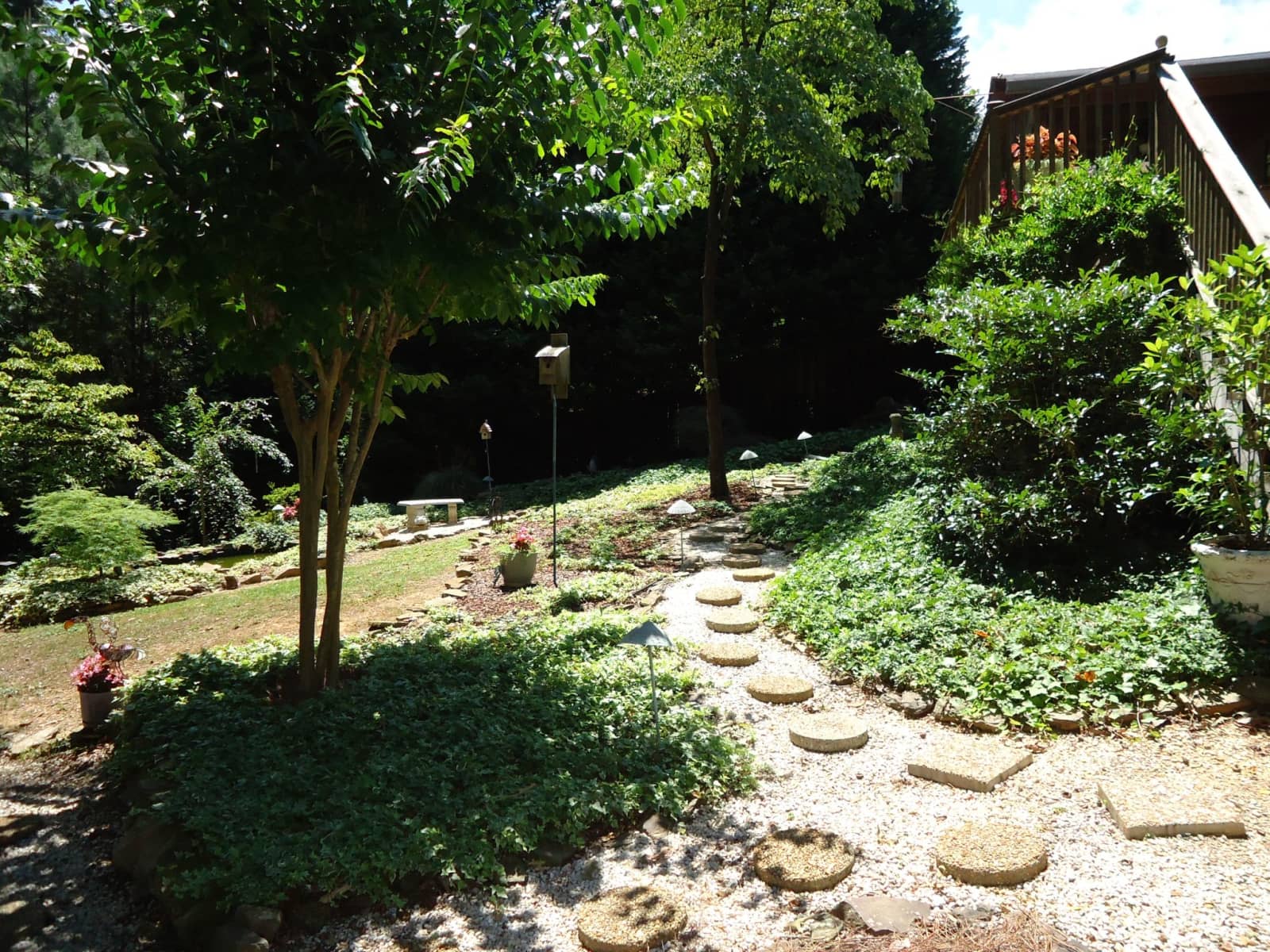 Pets
Cat
Introduction
Even though I hate to leave my comfy nest of a home and the unbeatable company of my cat , I do enjoy the occasional vacation, especially recently, since I've discovered and have had such great luck with THS sitters! My home is located in the suburbs of Birmingham, AL, which has been called one of the best-kept secrets of the South. Besides being a cat-lover, the ideal sitter would also be a pianist or writer who's in search of a quiet corner to practice her(his) craft.
Our Home & Location
My home is located on a steep, dead-end street, so it is very calm and quiet. It has 3 bedrooms, 3 baths, a lovely great room with fireplace, full basement, and a stunning deck that runs the entire length of the house. Underneath this deck is a newly screened-in terrace (including cat-door access), offering yet another place to relax and enjoy the yard. My home is ideally located a mere 12 minutes from downtown, and is equally close to shopping and restaurants (all done by car). My neighbors couldn't be nicer, and are always ready to help without ever being nosy. Besides expected amenities such as Wi-Fi, color TV, a newly remodeled kitchen, the very top draw--at least in my opinion--is a beautiful baby grand piano. It would give me great pleasure to think that my "sitter" would enjoy sitting on the bench to play! For the less musically inclined, though, my home would also be an ideal spot for a writer (or anyone seeking quiet solitude), with its wide choice of "mini-retreats." In October, the profusion of colors is simply stunning. And in the spring, it's a delight to see the backyard come back to life. Of course, sometimes it even snows in the sunny South, as you can see in one of the photos!
House
Sitters need a car
High Speed Wifi
Mountain
City
Countryside
Responsibilities & Pets
First and foremost on my list of responsibilities for a sitter would be, obviously, the loving care of my cat, Sollie (nickname for Soleil, which is French for Sun...), who'll be about two years old come sit-time. Sollie is crazy-funny, crazy-loving (well, when she has a mind to be...), and crazy-intelligent, as any cat of mine must be. For the first time in my long history of having a cat, this one is a 100% indoor-cat, who will still get her outdoor-like kicks in a newly screened-in terrace (which just so happens to be a fine place for humans as well!). Caring for Sollie should be a piece of cake: feed her 2x/day; keep her litter box VERY clean; play with her OFTEN; and just enjoy her company. She's a hoot! As for the house, it's pretty self-sufficient. I would like the mail to be brought in and, during my absence, I would request a few additional, easy tasks (e.g., leaving a check for the yard crew, etc.) If my trip requires flying, I'd greatly appreciate a ride to and from the airport, a mere 10 minutes away. I would not be opposed to the sitter's having a guest or two for a meal or some such, but I would strongly discourage anything beyond that. I would also ask that the sitter keep me informed every few days or so of Sollie's well-being. That, incidentally, is probably the Number One Perk of having a THS sitter! What a wonderful anxiety-reliever!
Cat: Sollie is 3 years old