Companion for sweet Adak
Anchorage, Alaska, United States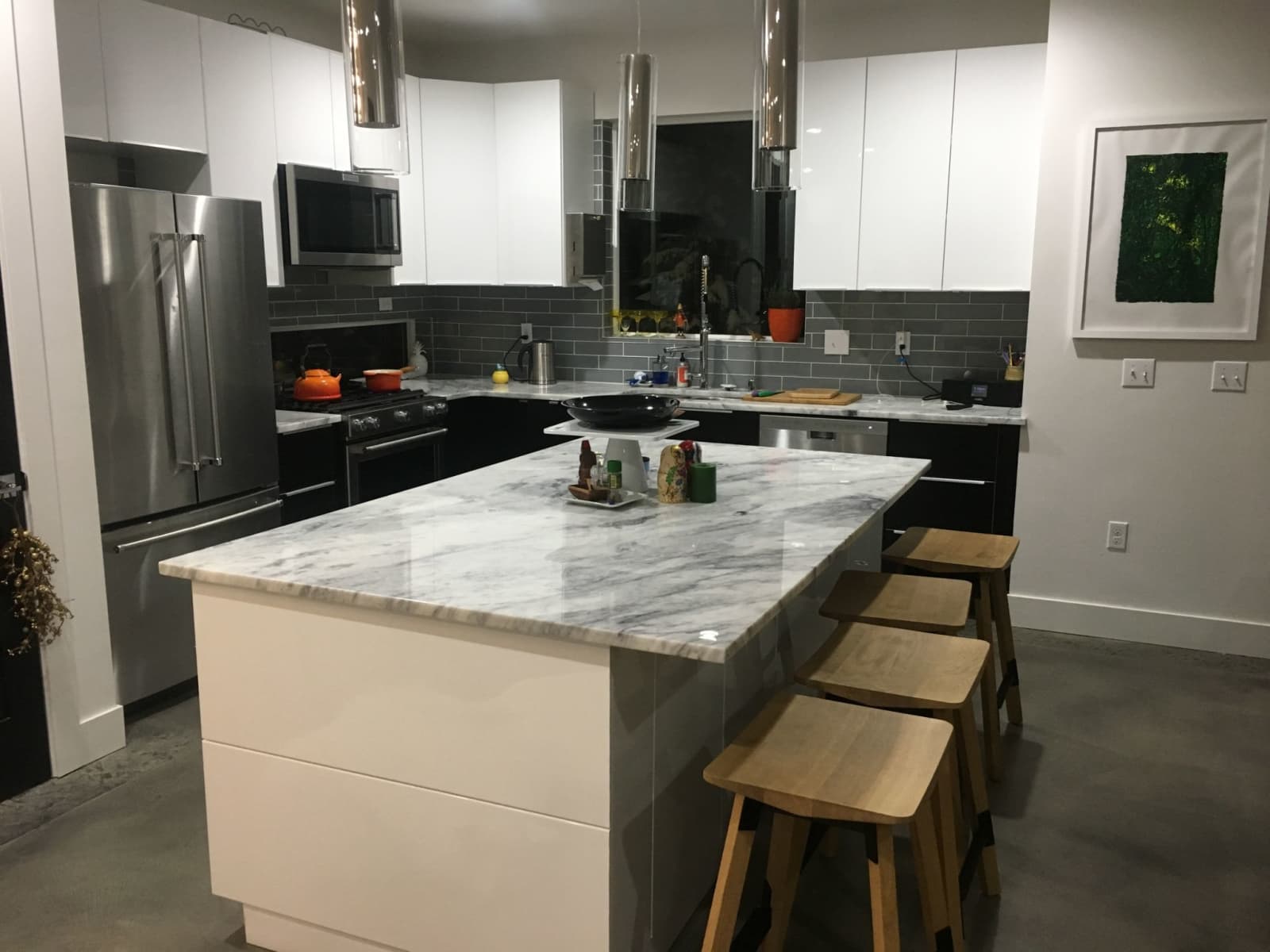 Pets
Dog
Introduction
I travel a bit for work and fun. I have an amazing new house in anchorage and a sweet three-year-old Samoyed that needs human companionship. This involves walks because he has a lot of energy but his second favorite thing is sleeping on the couch!
Our Home & Location
Anchorage is a great central location to get access to Alaska. I live in Spenard (a old section of Anchorage) which is just 5 minutes from the airport and 5 minutes from downtown. My house is brand new with a two car garage, cement floors with radiant heat, and tall ceilings. It has two bedrooms, two full bathrooms, and another without a shower. I have a TV room as well as a room for entertaining without electronics (well I do have a record pIayer) I like to cook so the kitchen is well stocked with all sorts of cooking gadgets.The closest grocery store is called Carrs (part of the safeway chain) and is about two blocks away. They should have just about anything you need. More specialty food items can be found at New Sagaya which is about 5 miles away. There are two Costcos in Anchorage and both are about 6 miles from my house. There is a great trail system in Anchorage and many areas off the beaten path that are accessible. I can provide more detailed information based on your preferences.
House
Car included
High Speed Wifi
Family-friendly
Mountain
Responsibilities & Pets
Daily walks if possible but he truly loves just riding around in the car. If hiking or sight seeing Adak is a great addition. He is a mellow guy and gets along with all other dogs. He can be stubborn but makes up for it by being very sweet. His happy place is the car so feel free to take him everywhere. He is happy to wait for you while you run around town and with his coat you won't need to worry about him getting cold. In the summer, it is best to not indulge him with as much car time and leave him at home since it can get hot.
Dog: Adak is 3 years old (Samoyed)